Building Your Passions
ARThentic, the community of creators, decided to enter the NFT space as artist consultants in the beginning of 2020. After two years of experience working with a variety of different artists, the company is ready to release a generative 10K series, a hallmark of serious crypto-based businesses. This particular project requires a number of features decided by the business stakeholders, listed below:
NFT Series with over 10,000 generated art pieces

Website that checks if a user owns the NFT and presents exclusive content

Solidity Smart Contract for Blockchain-Based Delivery

Marketing to sell the first 1000 pieces on launch
I oversaw the product side of the project, balancing three artists, two designers, two developers, and a makeshift marketing agency.
Managing a team was a new challenge that I took time to plan out. I wanted to offer a mutual benefit for everyone who worked with us.
Artists
Requirements:
36 SVG Art pieces

6 Backgrounds

1 Body

7 Eyes

7 Mouths

3 Clothing Items

12 Hats
Designers
Requirements:
Front-End Website

Users become informed and can buy product

Creative Blocks content
Developers
Requirements:
Solidity Smart Contract

Creates 10K NFTs

Artist can register for freelance work

Pays everyone who worked a percent of each sale
Marketers
Requirements:
Marketing Funnel

1 Month Pre-Plan

1 Month Release Plan

Email/Social Media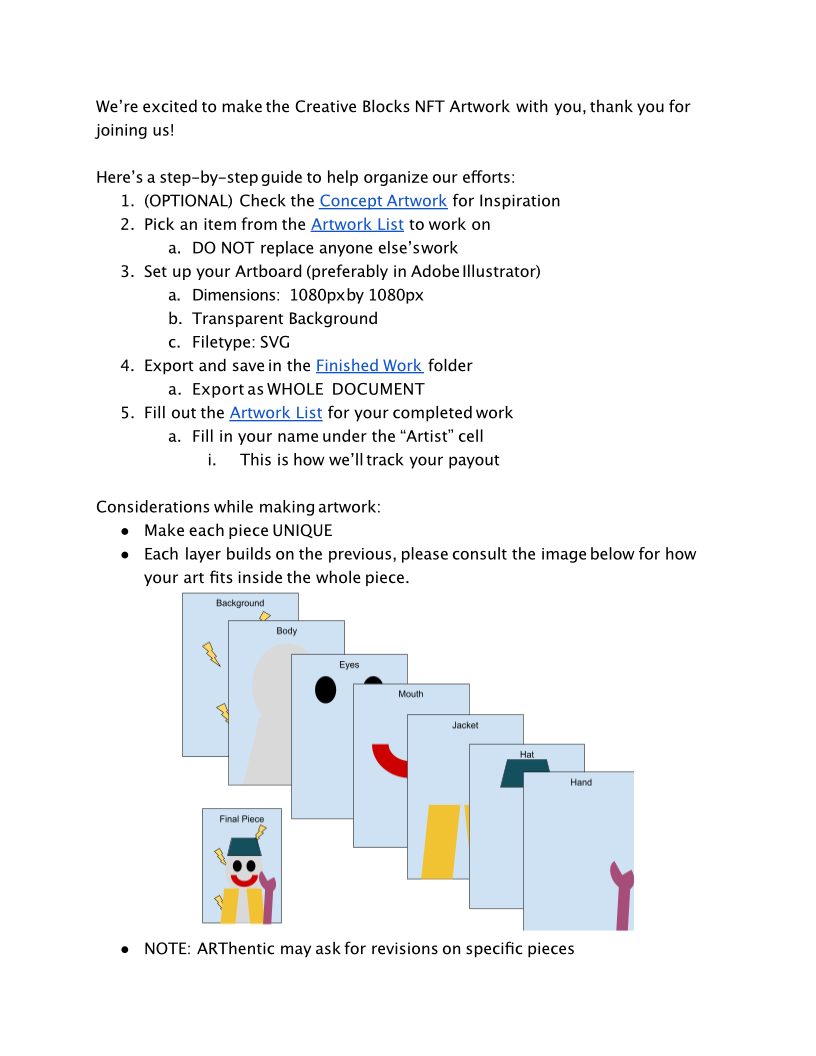 Onboarding Artists to a New Workflow
After interviewing several artists, the marketing manager and I picked three artists based on the following criteria:
Artist works with vector illustrations and can export to .svg

Artist can be paid in crypto

Artist can complete the work by the end of the summer
To make the work as simple as possible, I created a shared Google Drive folder containing a spreadsheet to track pieces as their completed, a folder containing the concepts our internal team drew, a folder for the artists to put their complete work, a document detailing how the artists will get paid, and a guide on exactly how the artist should produce their work. The process of the guide is detailed below:
Pick Item from Artwork List → Make Item in .SVG → Save Item to Finished Work Folder → Fill Artwork List with Name to Mark Completion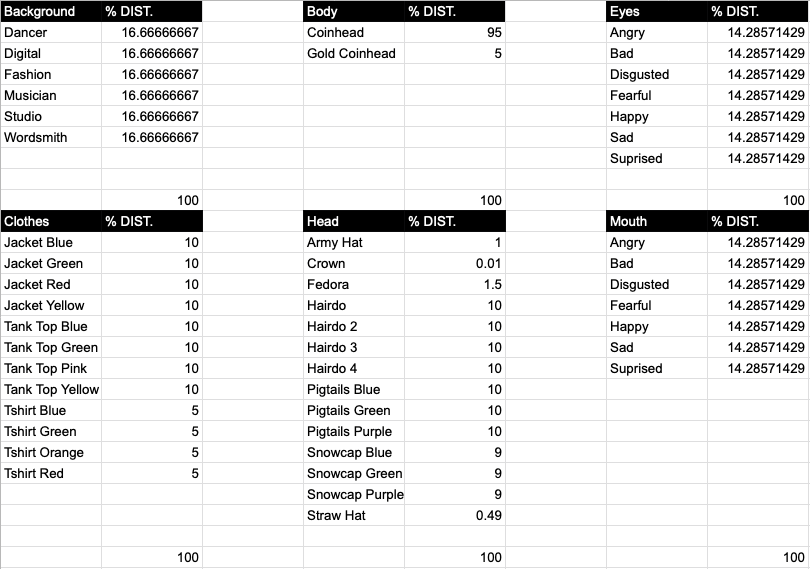 Planning the Art Pieces
To make a series of 10,000 pieces, I planned on using a programmatic generator. Therefore, we only needed the artists to complete 36 images containing elements of the final artworks. Since we had a different number of traits for each layer, I used an equation to calculate the number of NFTs in a series, shown below:
Number of NFTs = ∏[traits * % rarity]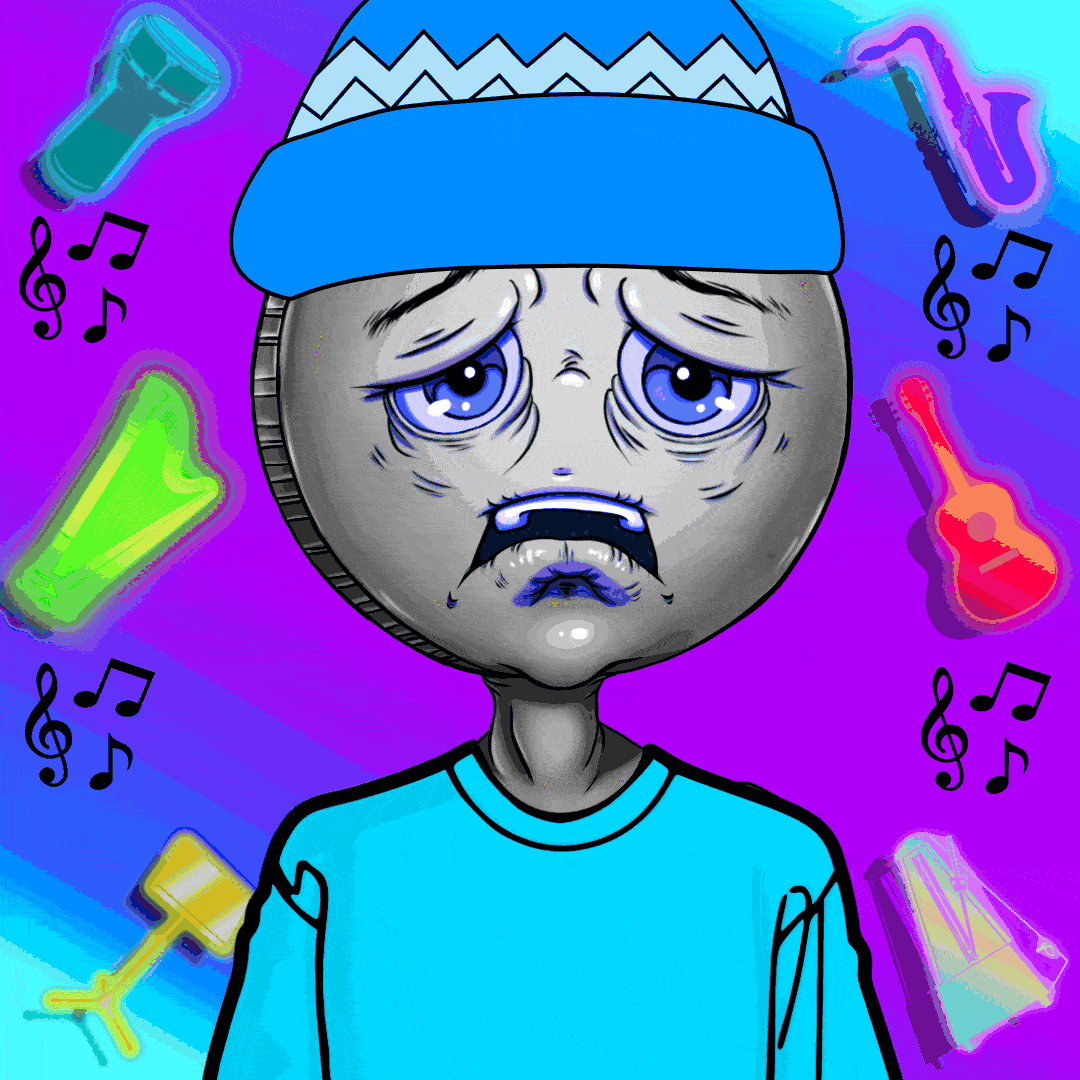 Testing The Art Pieces
Before I gave the art to the smart contract developers, I had to make sure that all the different traits fit with one another. To do this, I used Photoshop and organized the layers to visually compare different combinations. Since the artist's work was in SVG, I could easily edit any vector configurations I needed.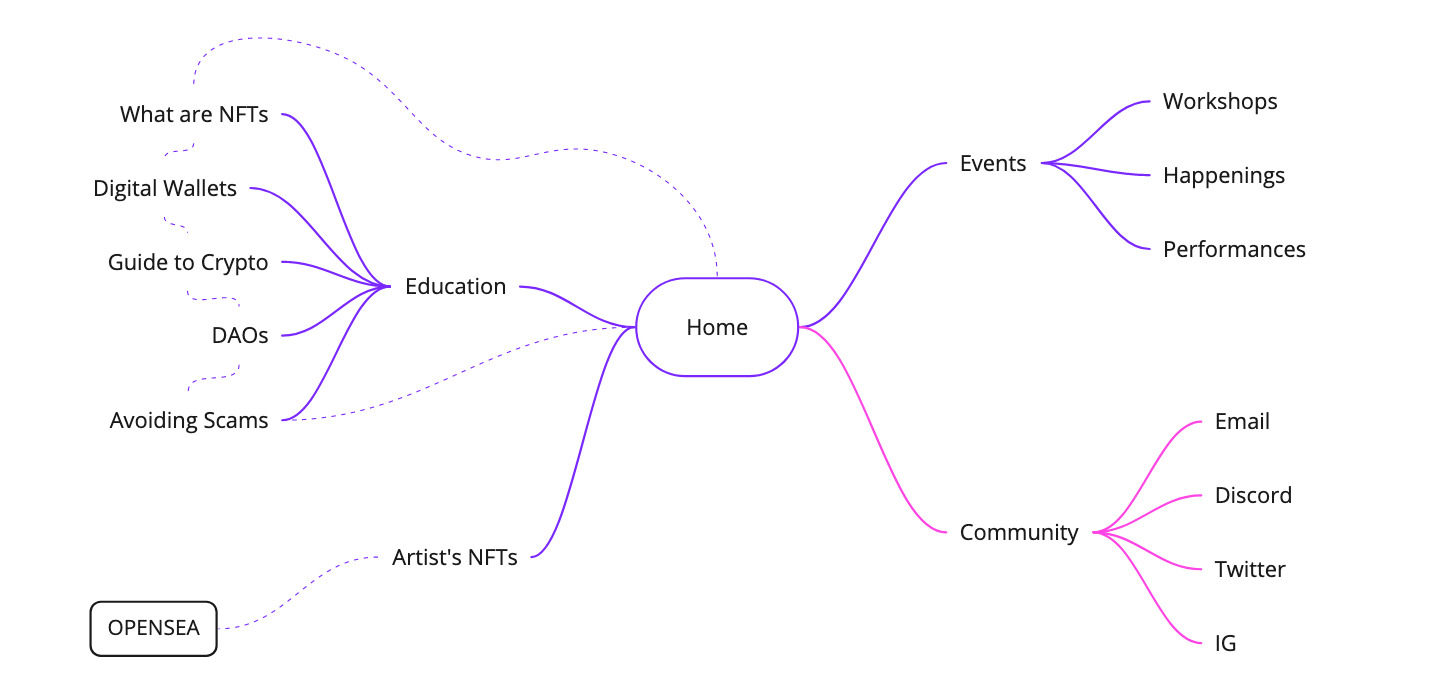 The Sitemap
Planning the Frontend
Before introducing the project to my design team, I mapped out what the site would look like using the old site as a guide.
Translating the Old to New
It was important to not destroy the work we've built up, including: Collaborative NFTs with Our Artists, Educational Workshop Events, and Entry Level Educational Material

First and foremost, I wanted to emphasize the sale of the Creative Blocks

Social Media has been downgraded to a secondary priority in the company's new strategy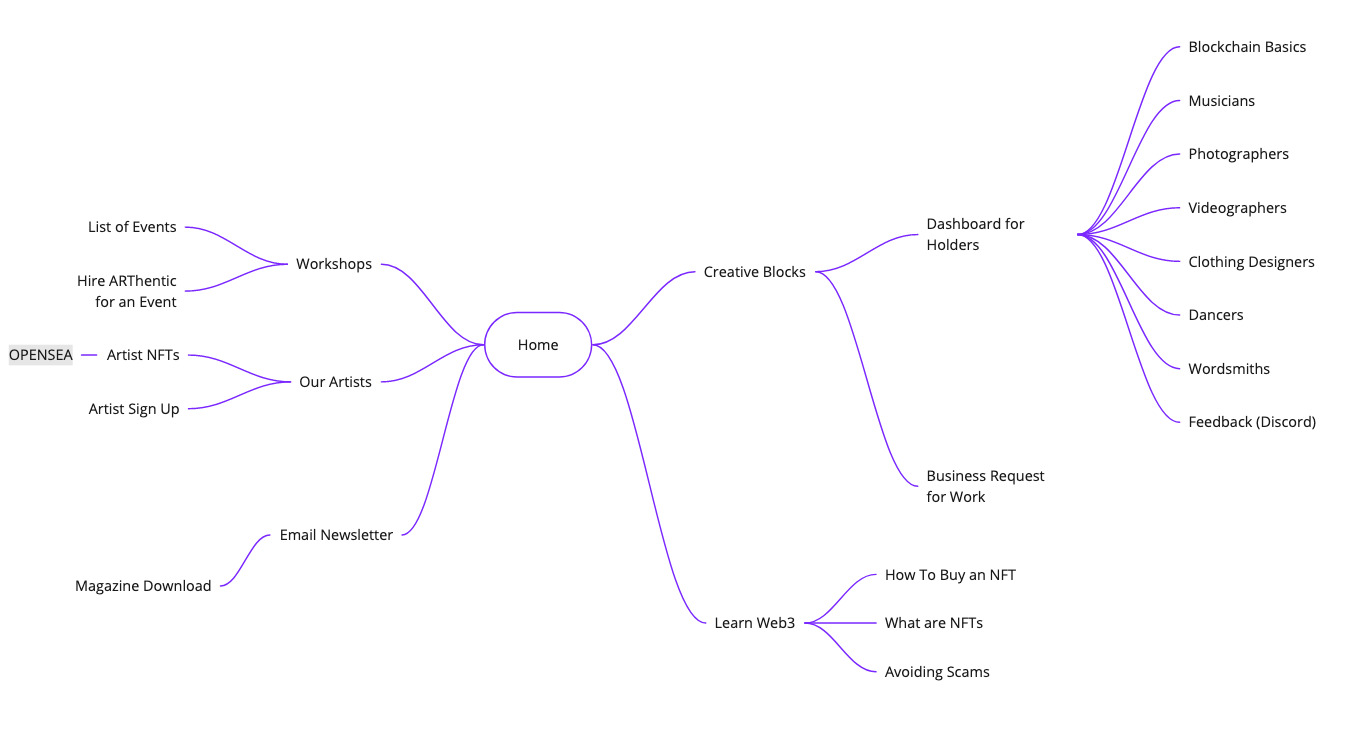 As a major selling point of the product, planning the educational content was one of the most important parts of the project.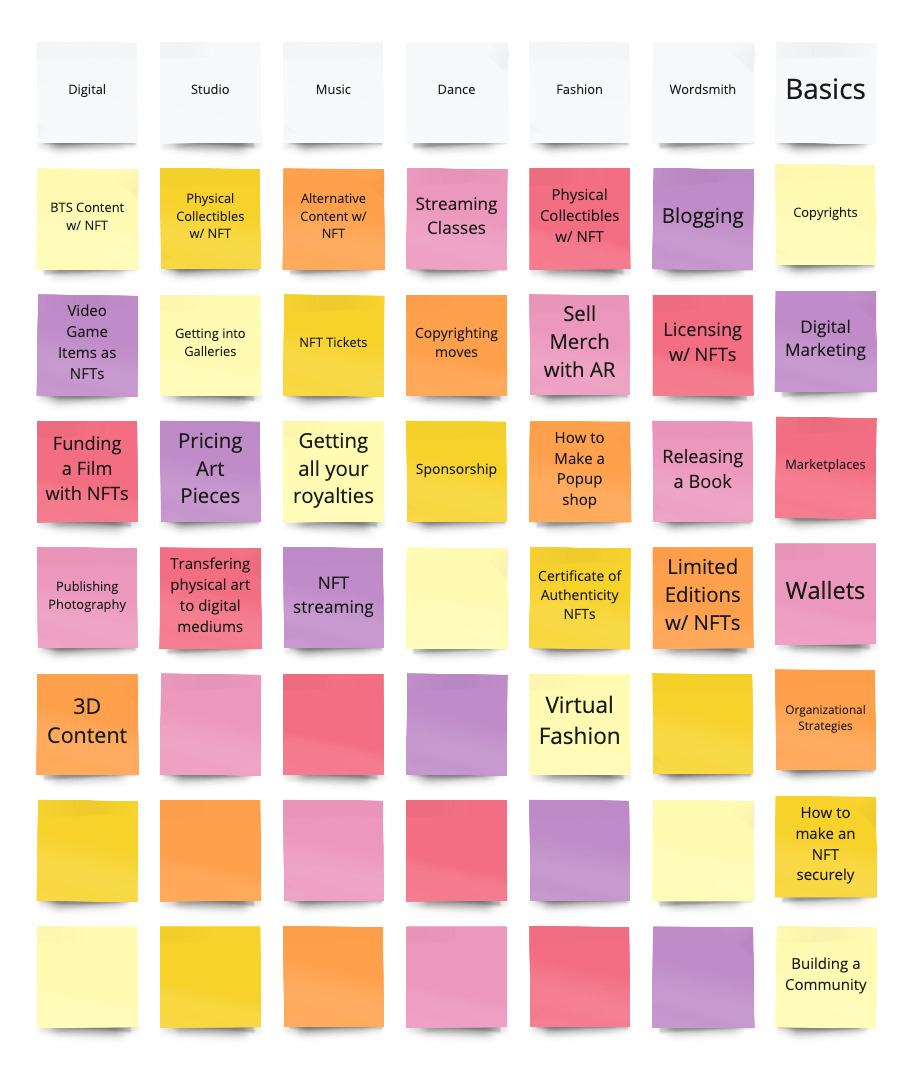 Card Sorting the Creative Blocks
What to Teach the Artists
Now with a strategy in place, I invited my team of two designers to participate in an idea generation and card sorting exercise.
Motivations and Goals:
There are six categories of art at ARThentic: Music, Studio, Digital, Fashion, Dance, and Wordsmith

ARThentic wants to onboard artists into web3, but more importantly teach them how to independently create art in any medium

ARThentic has web2 and web3 clients, but mostly web2 (and even non-technical)
Managing a team of designers, I used the 10%, 50%, 99% method to keep the team on track and move the project forward.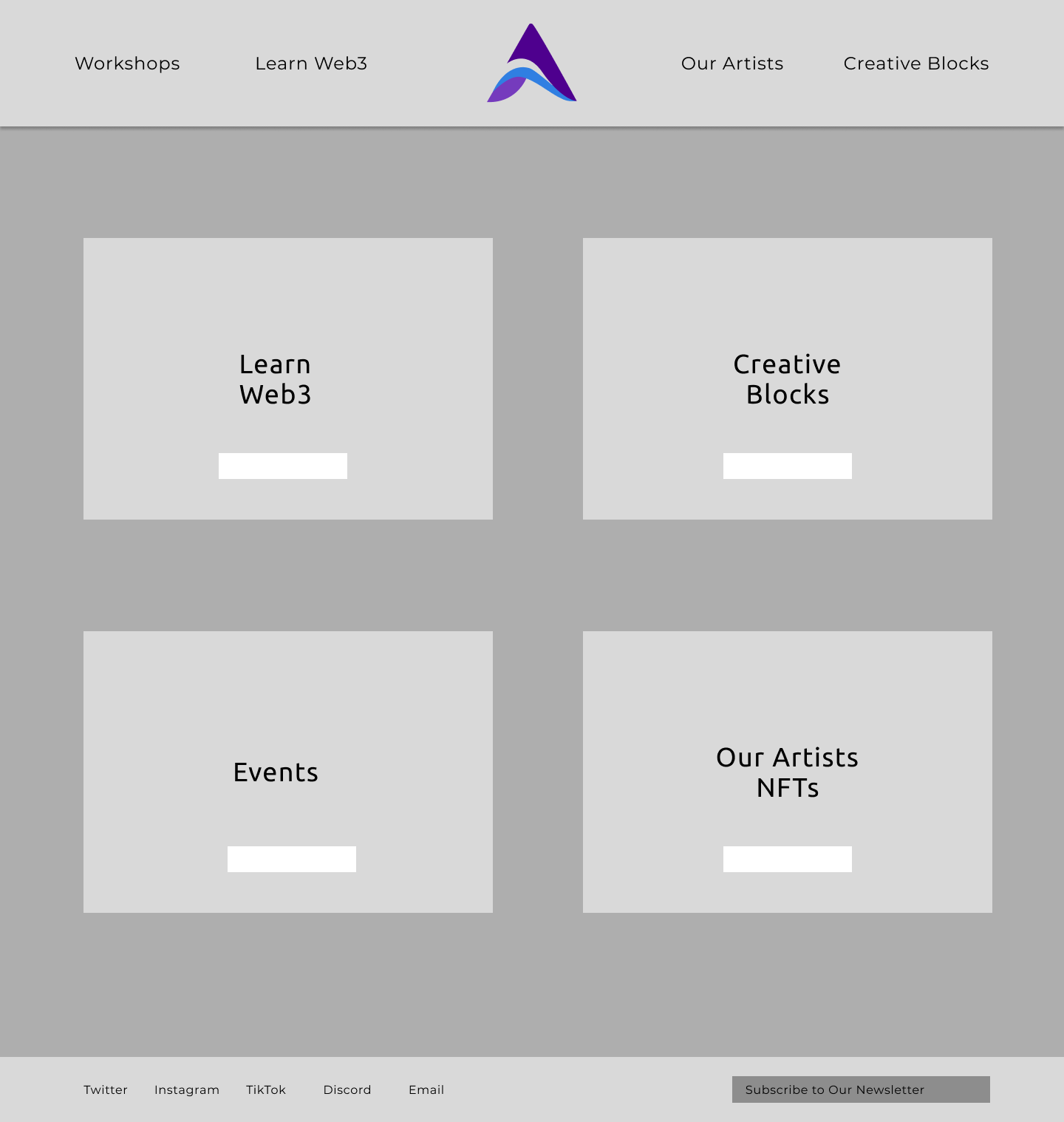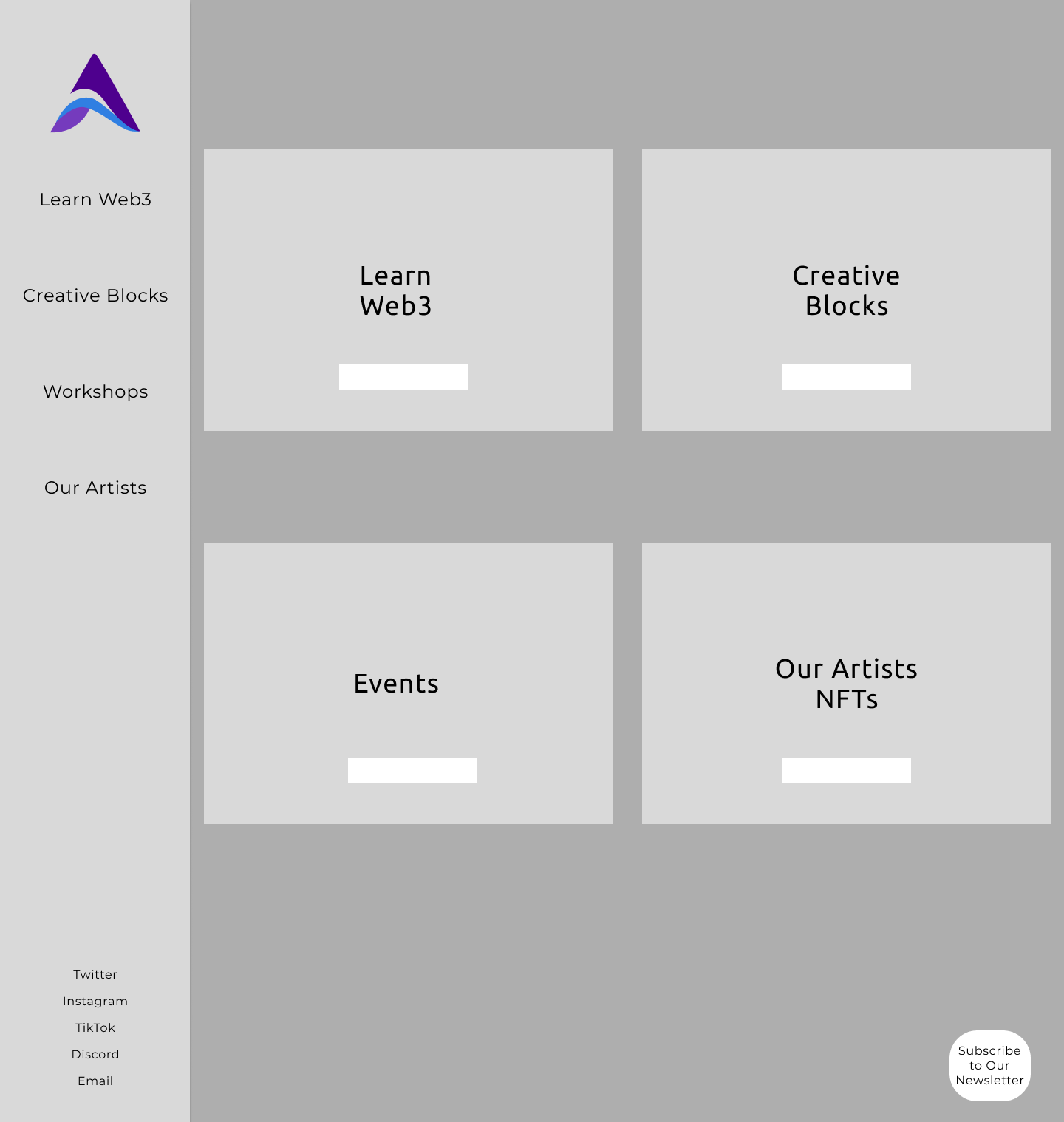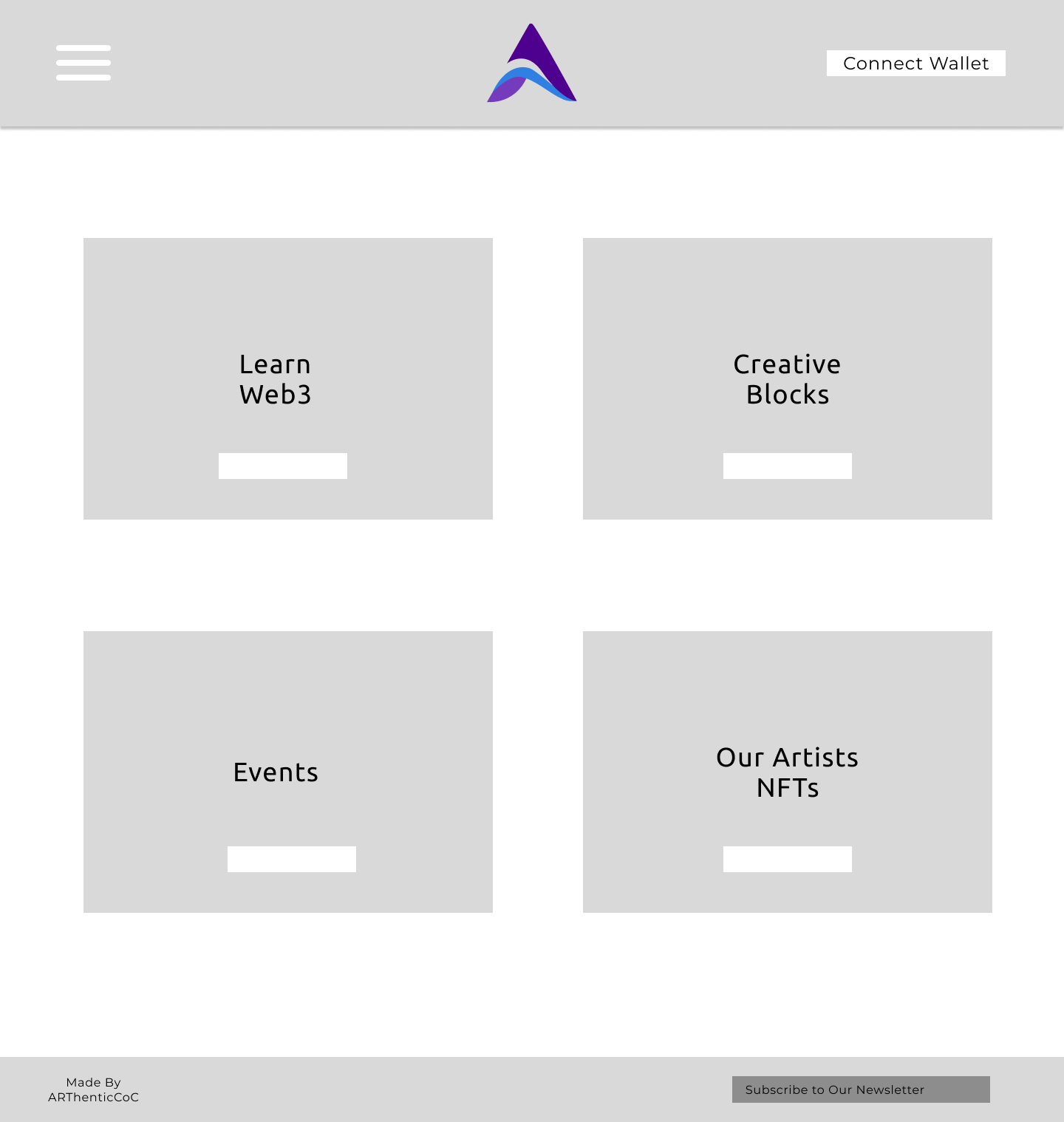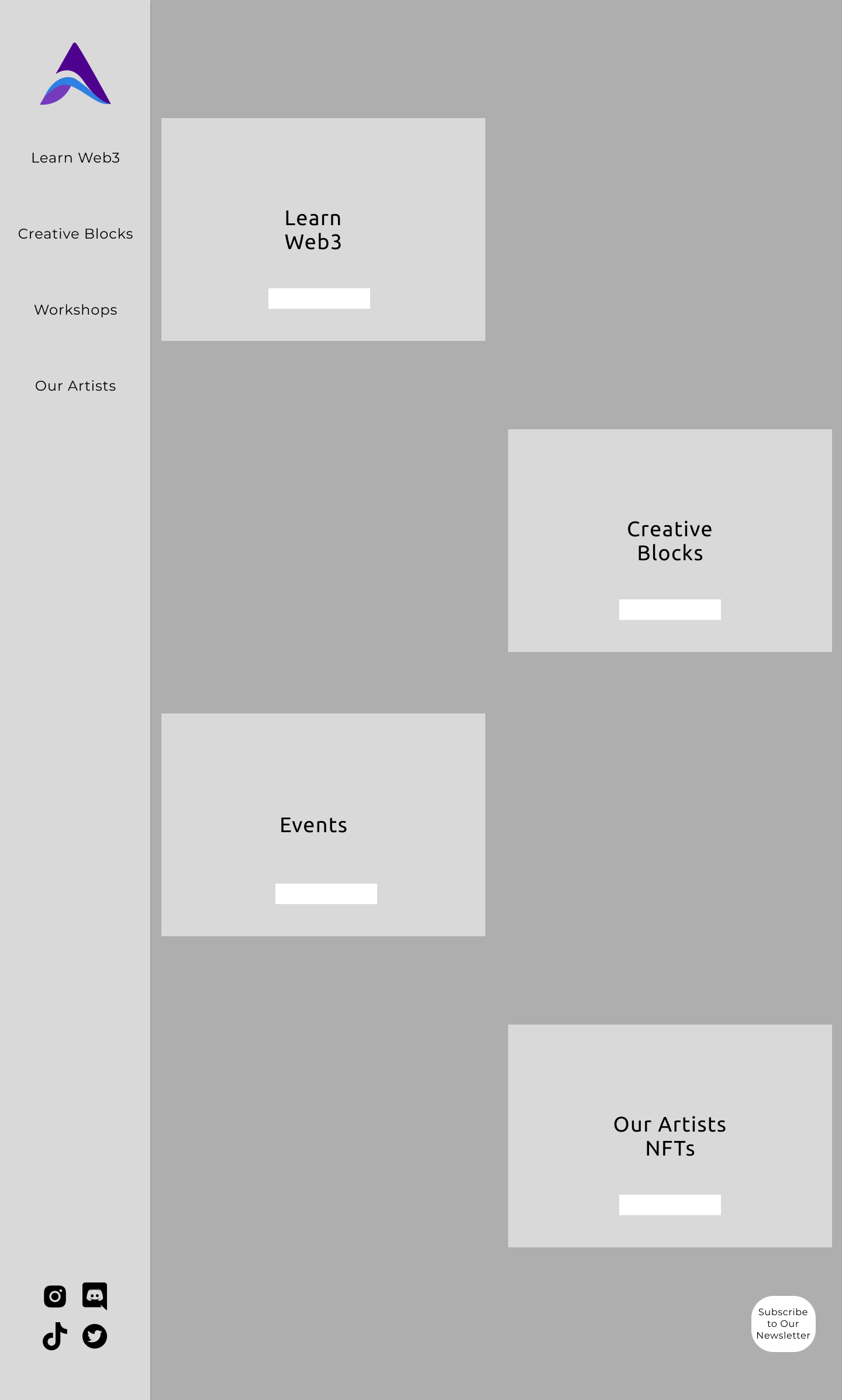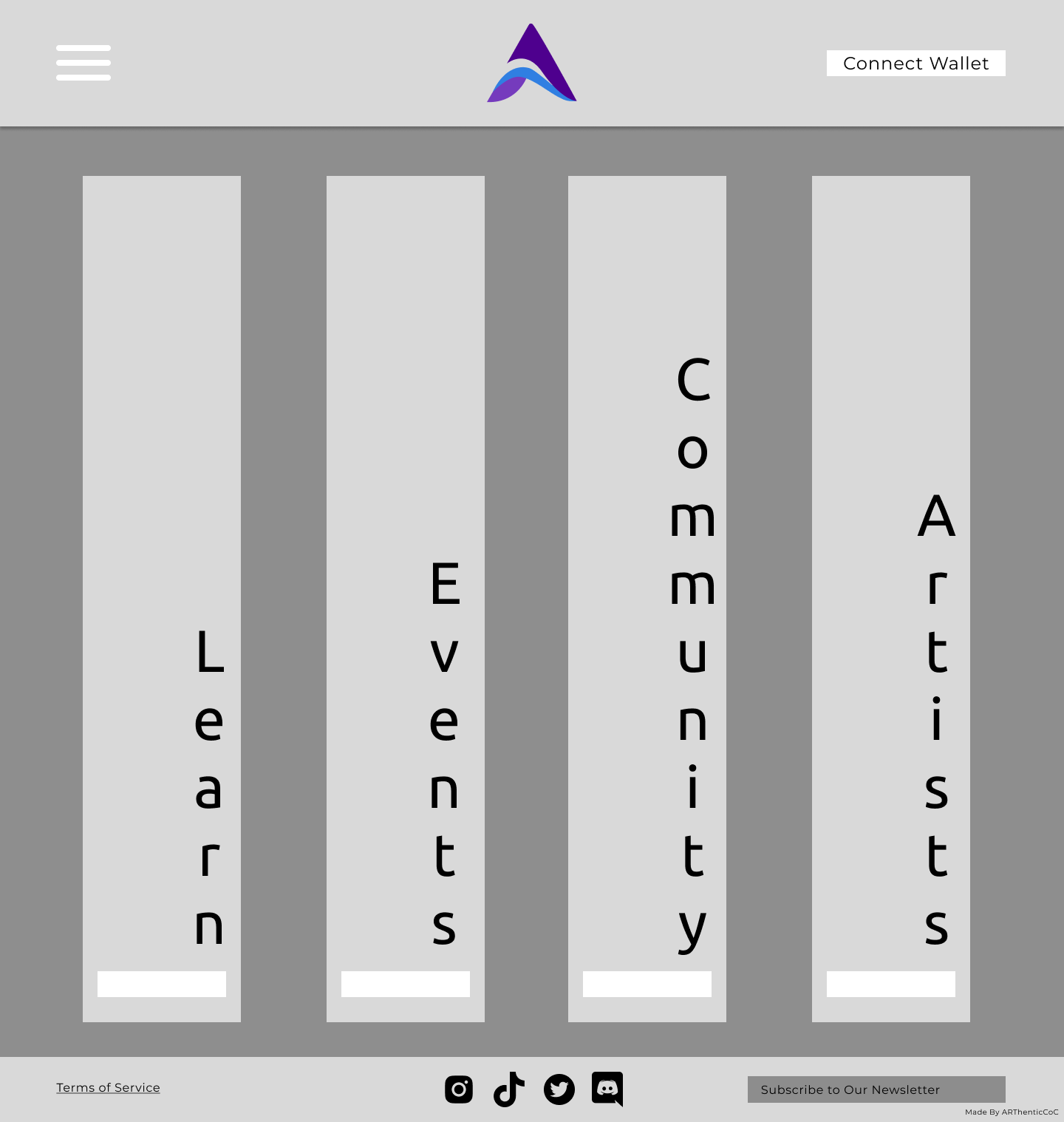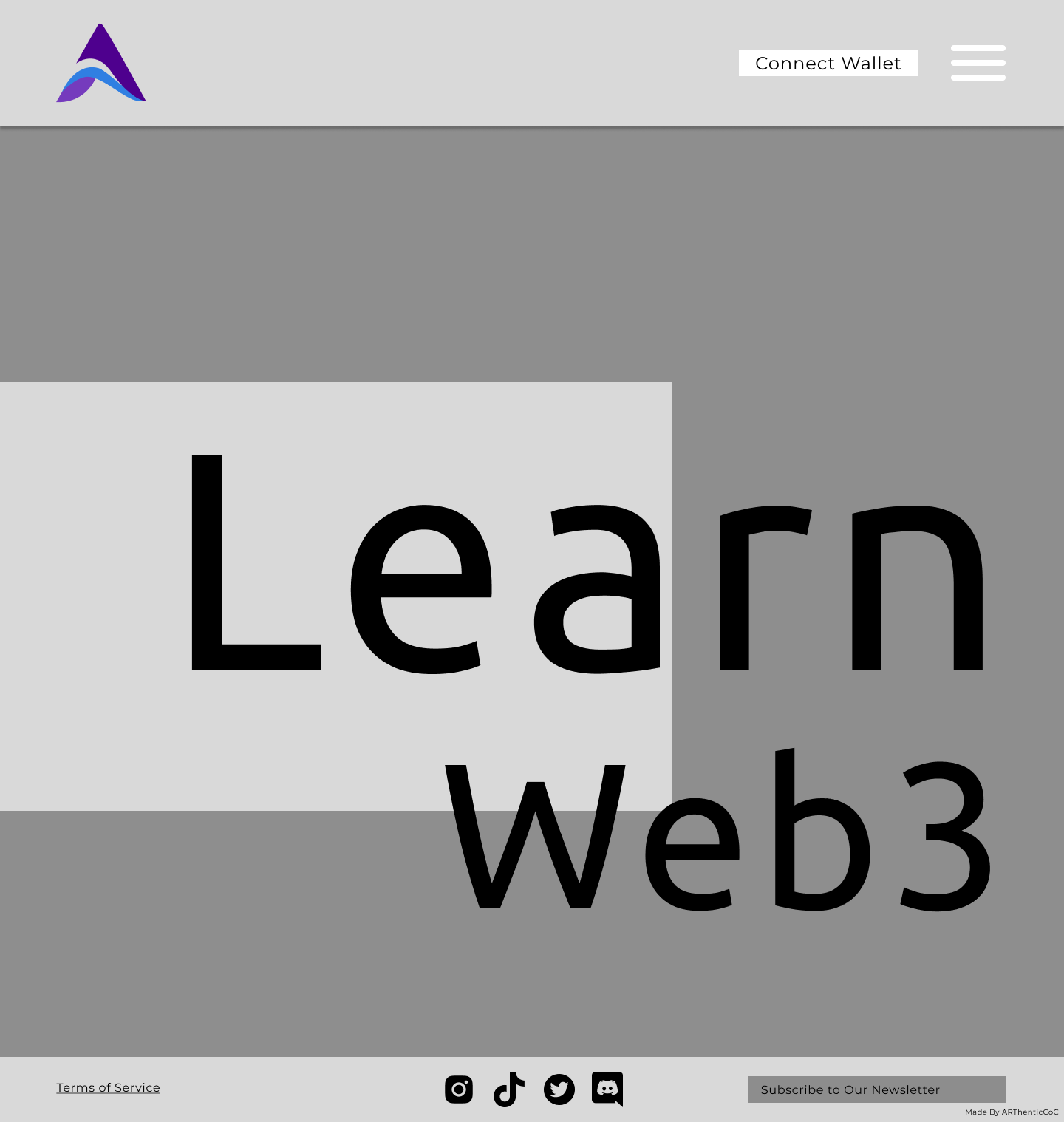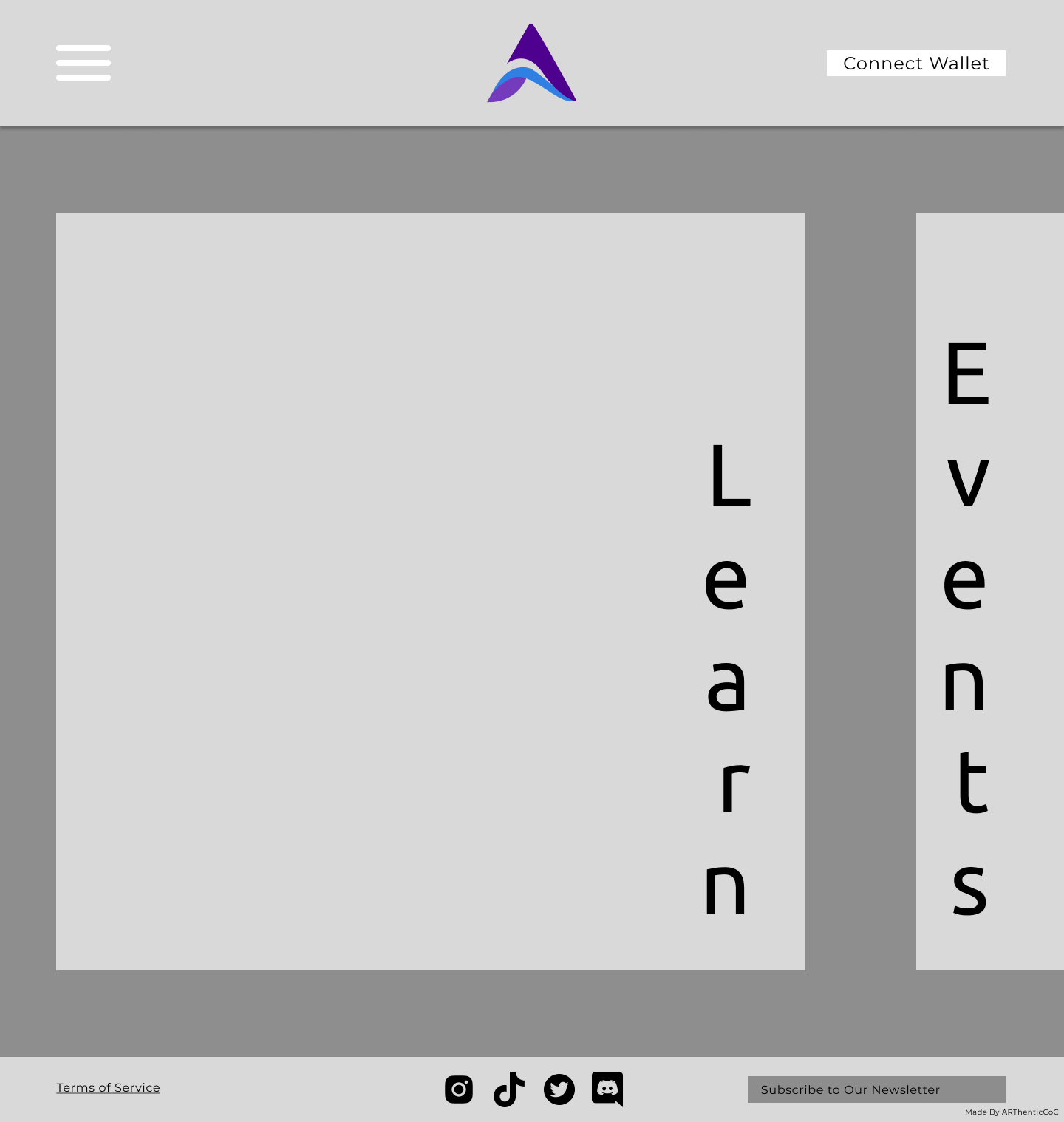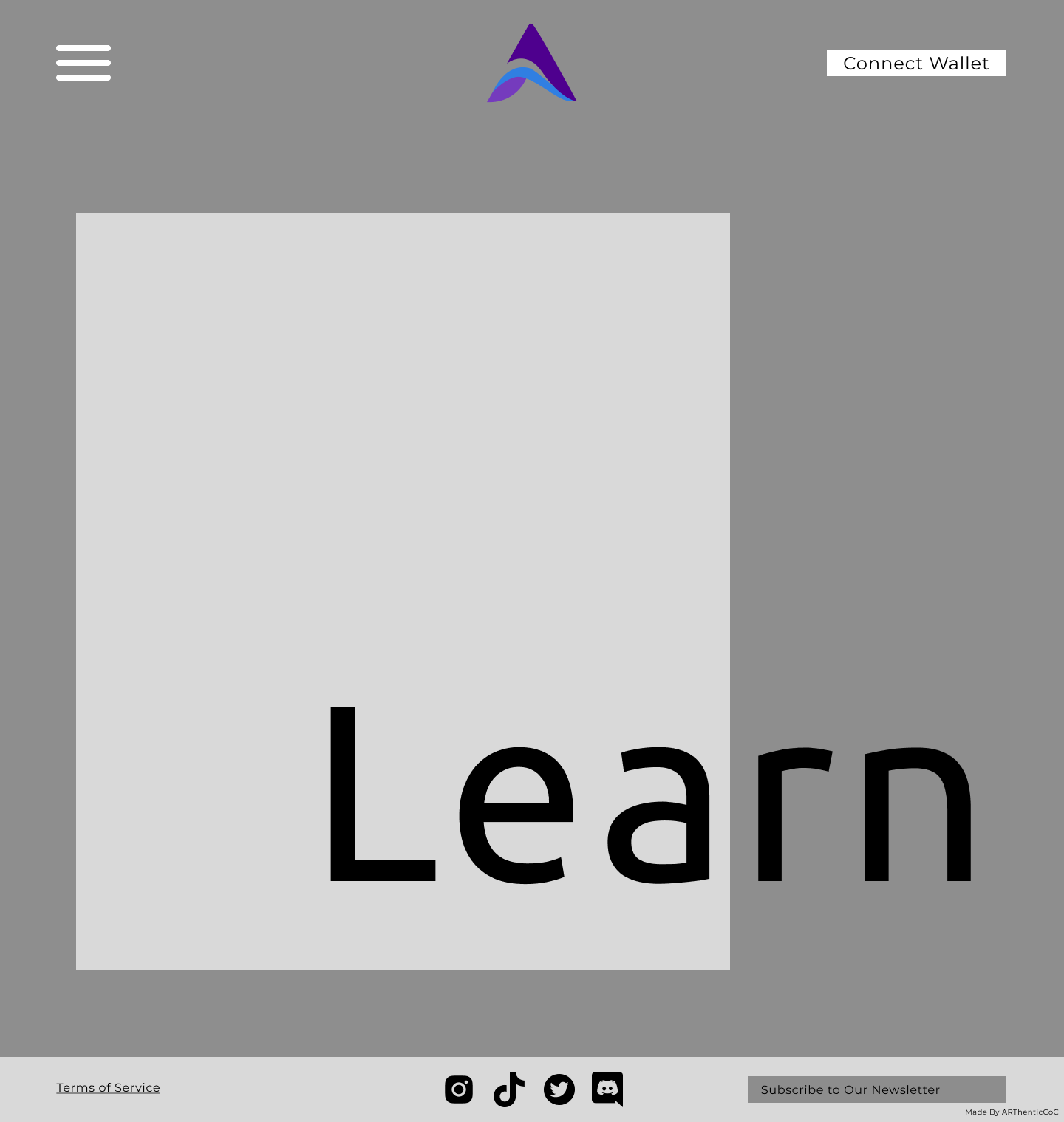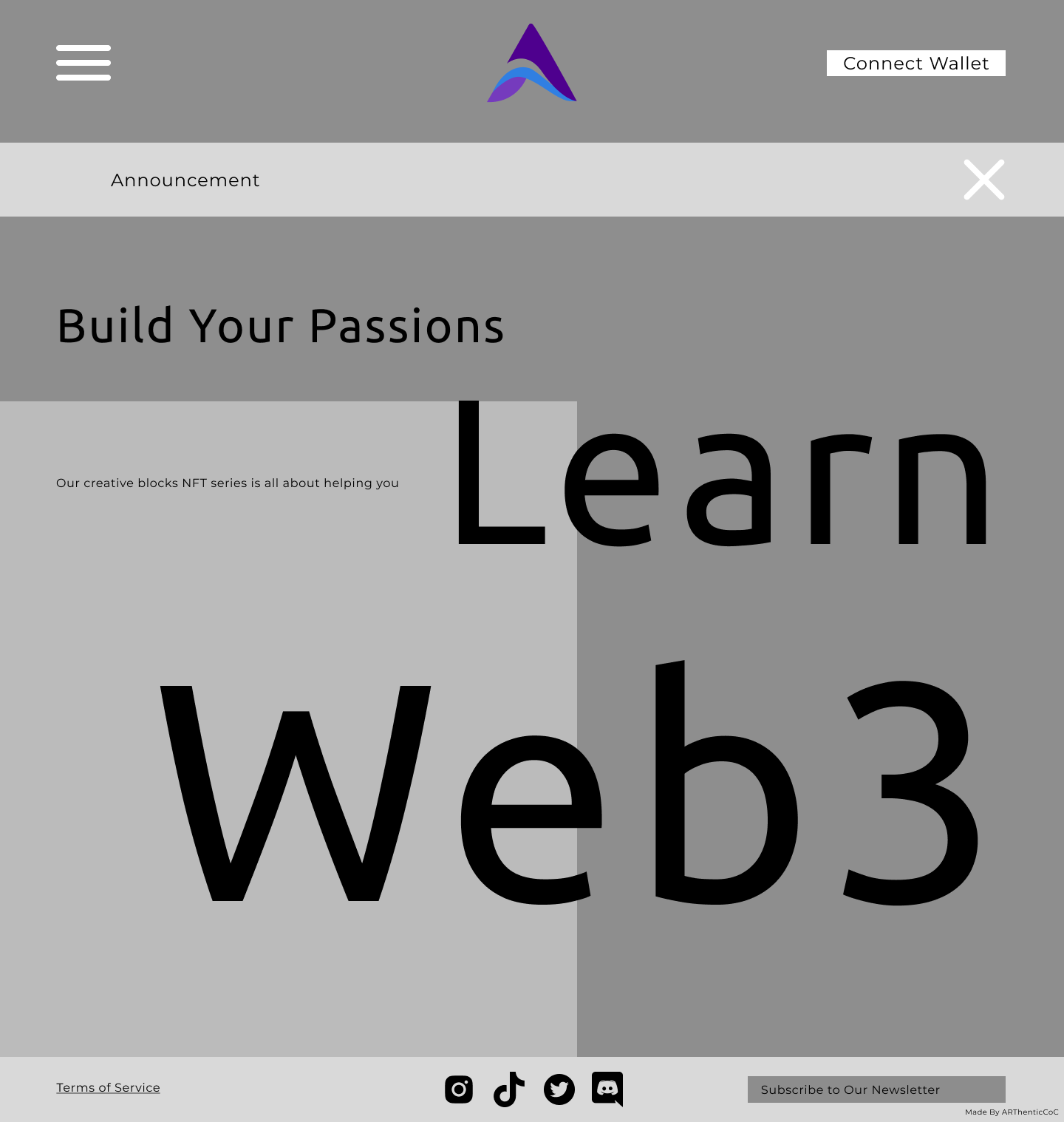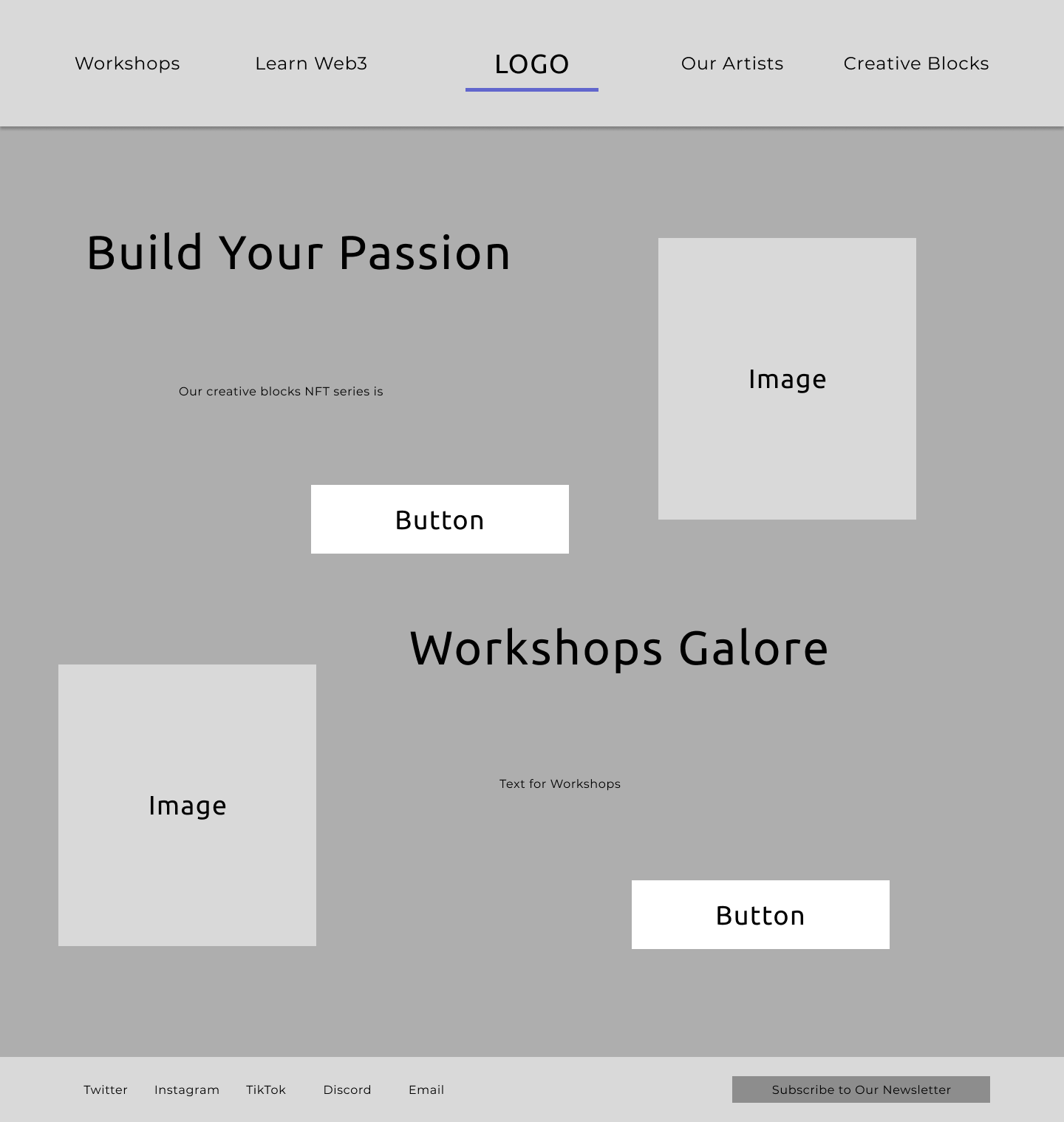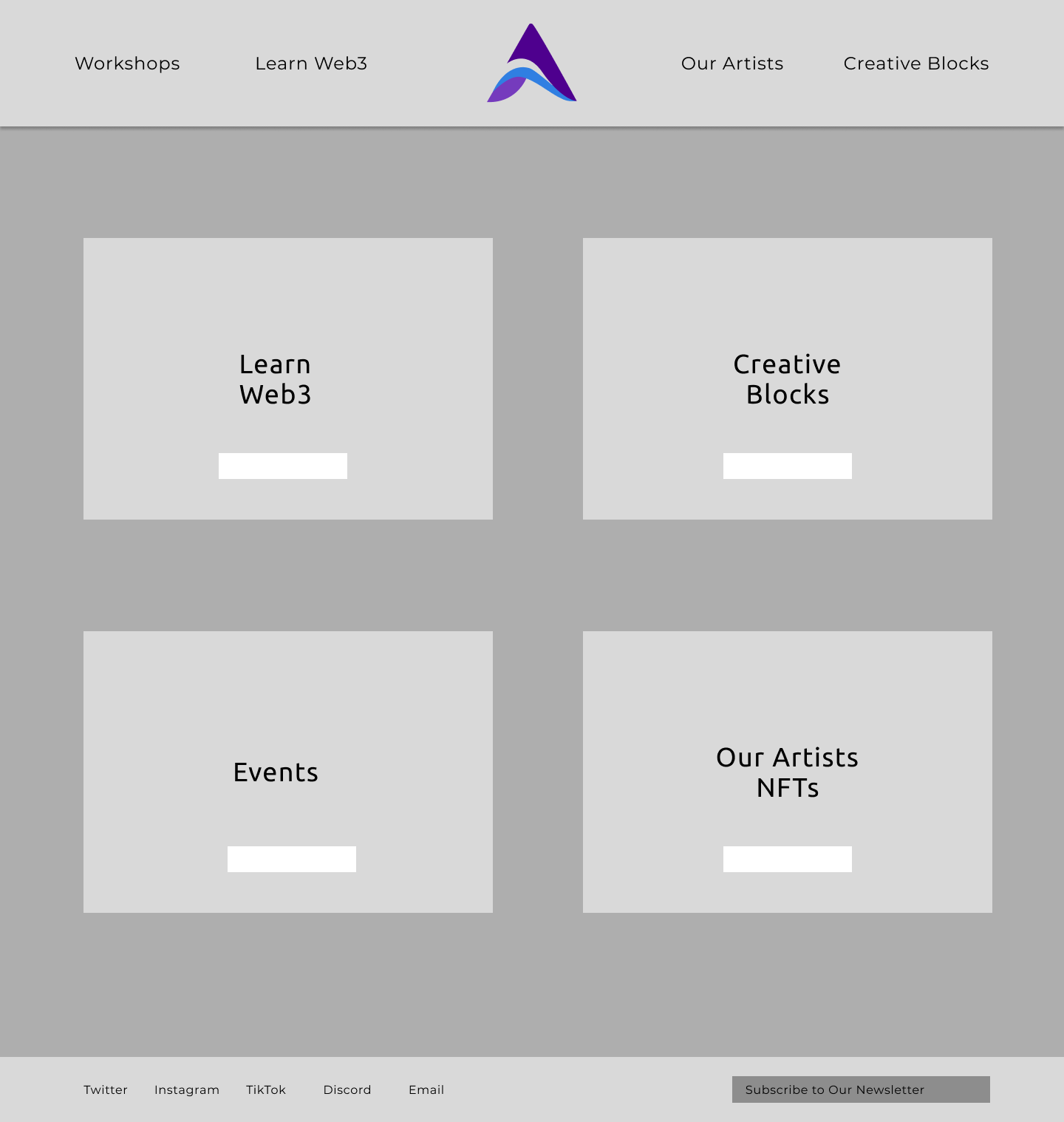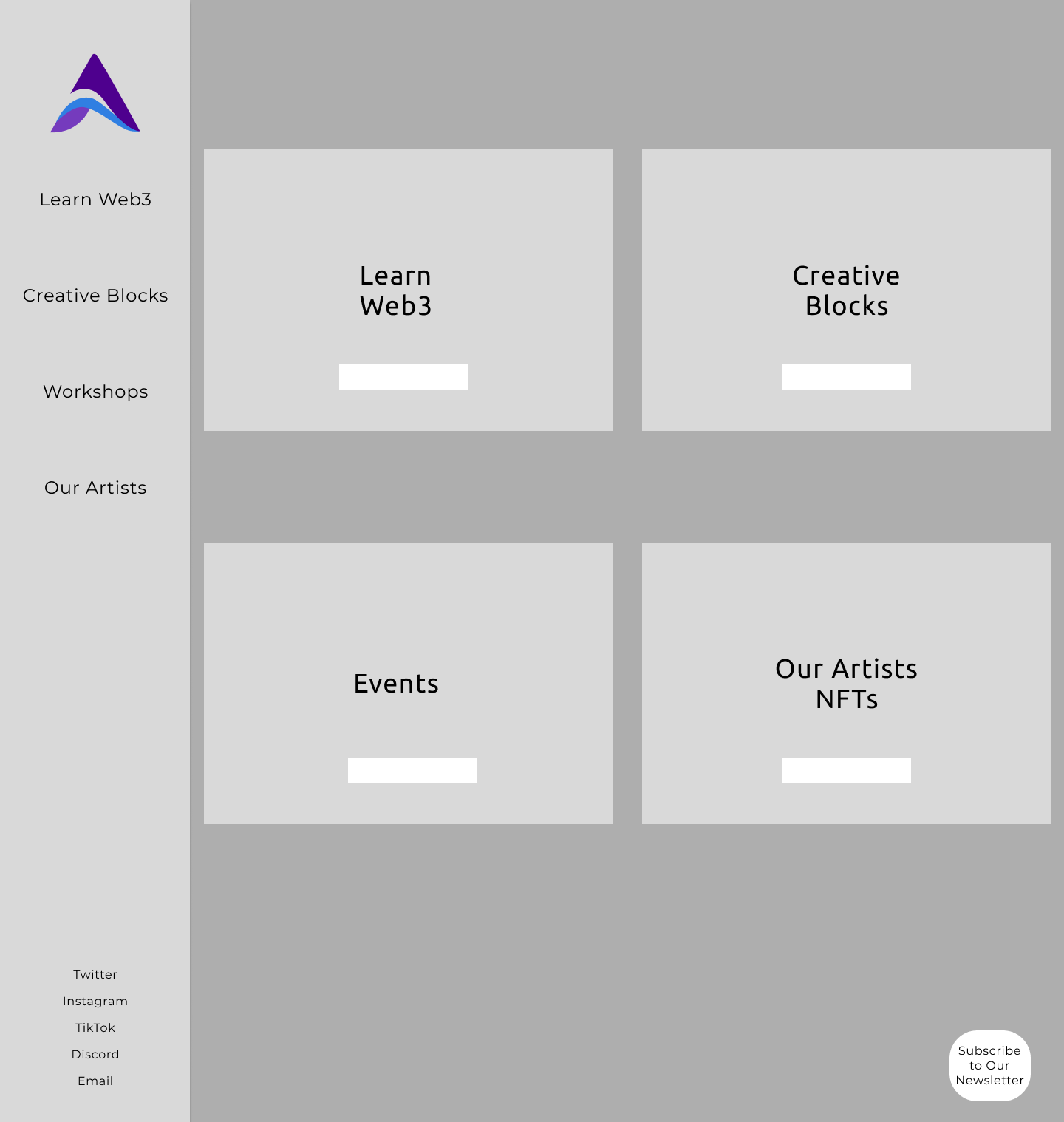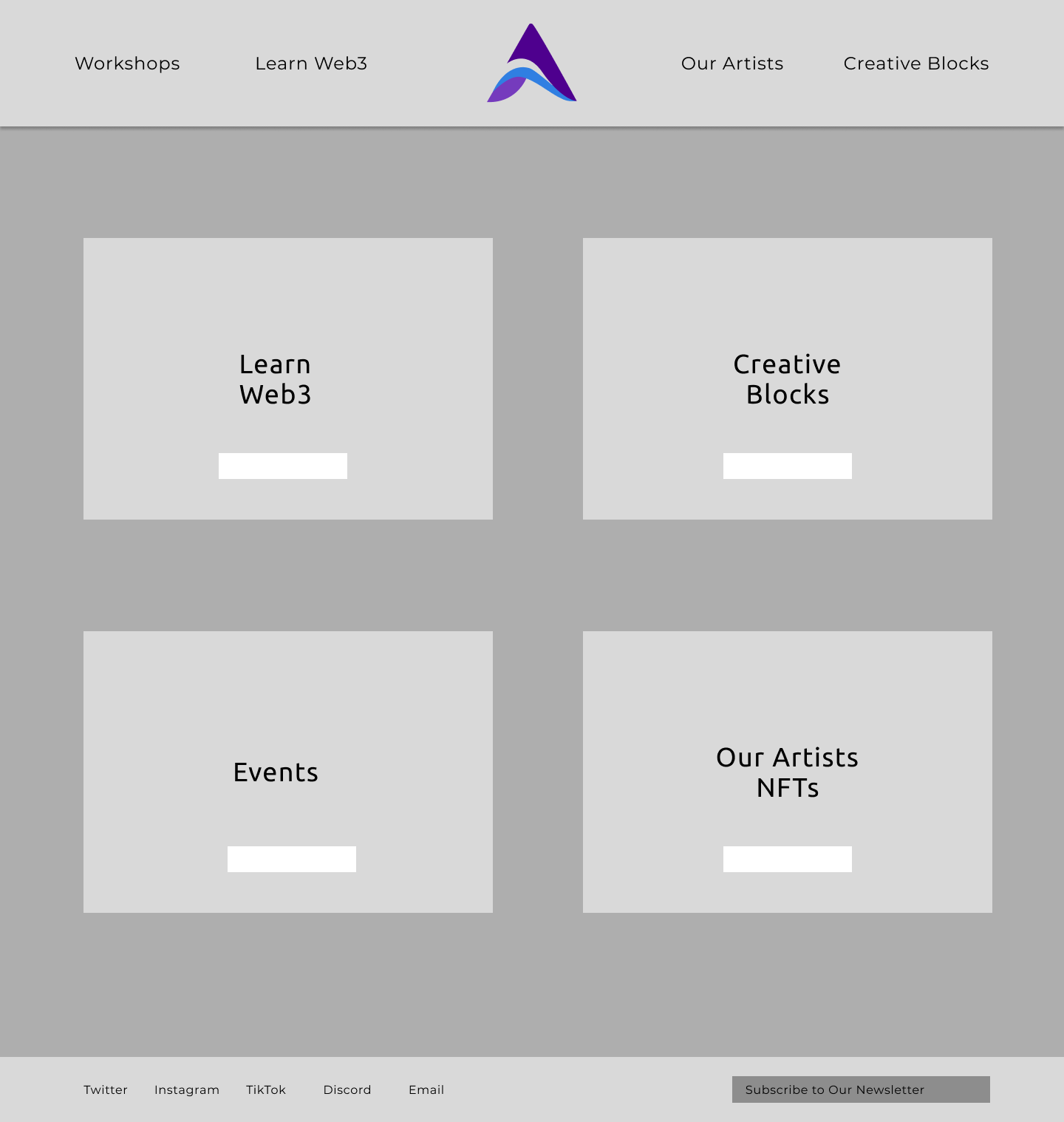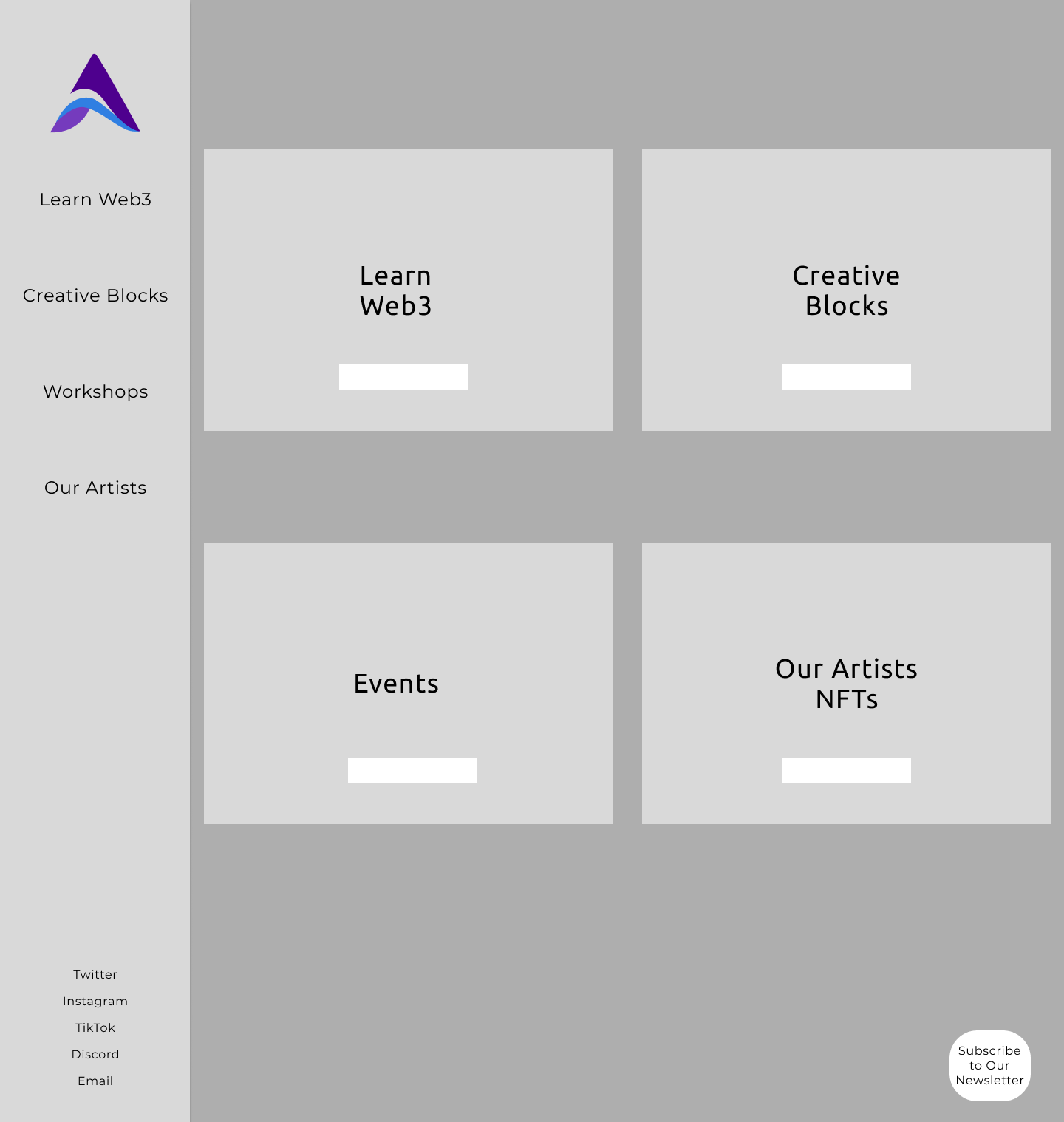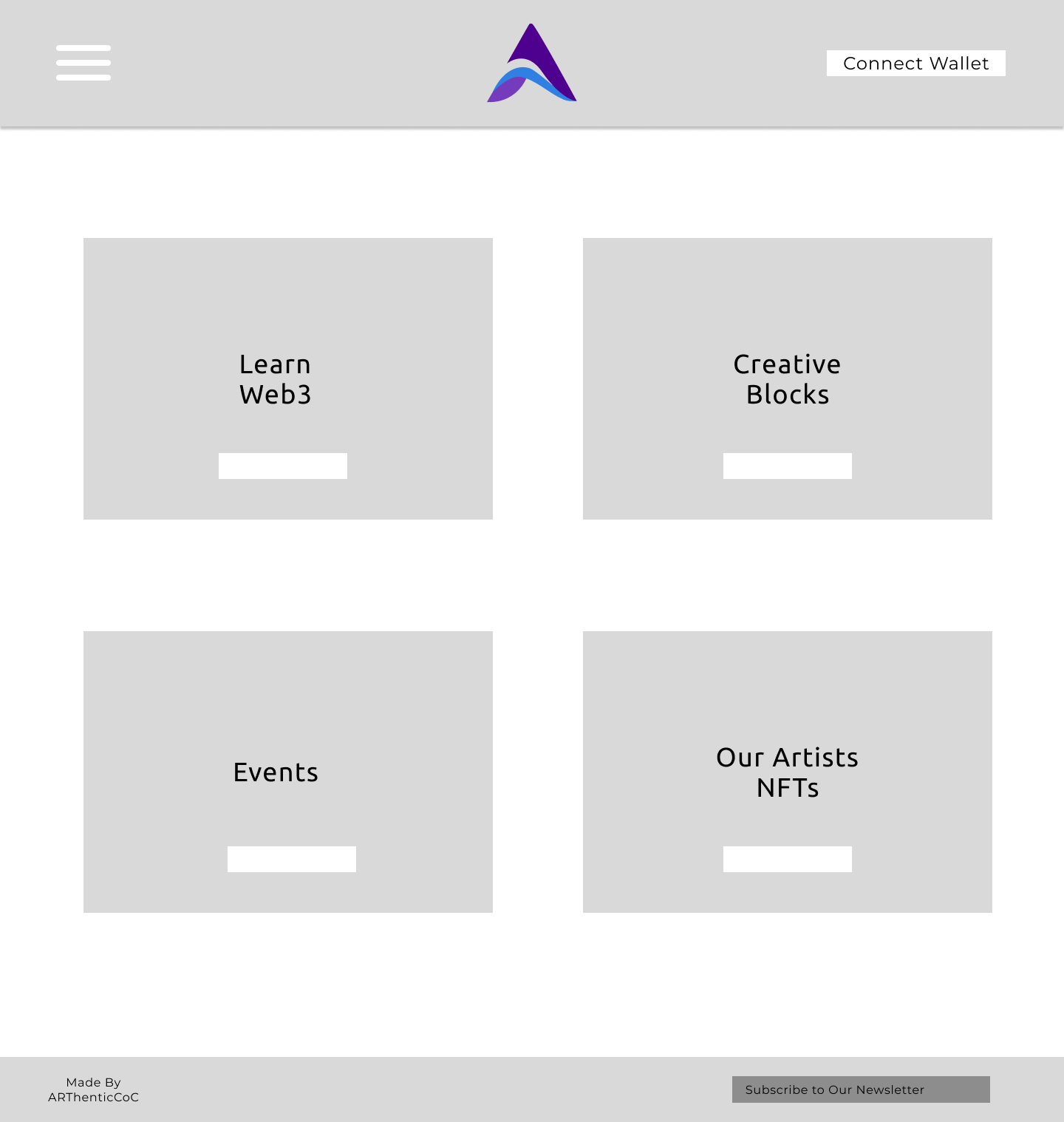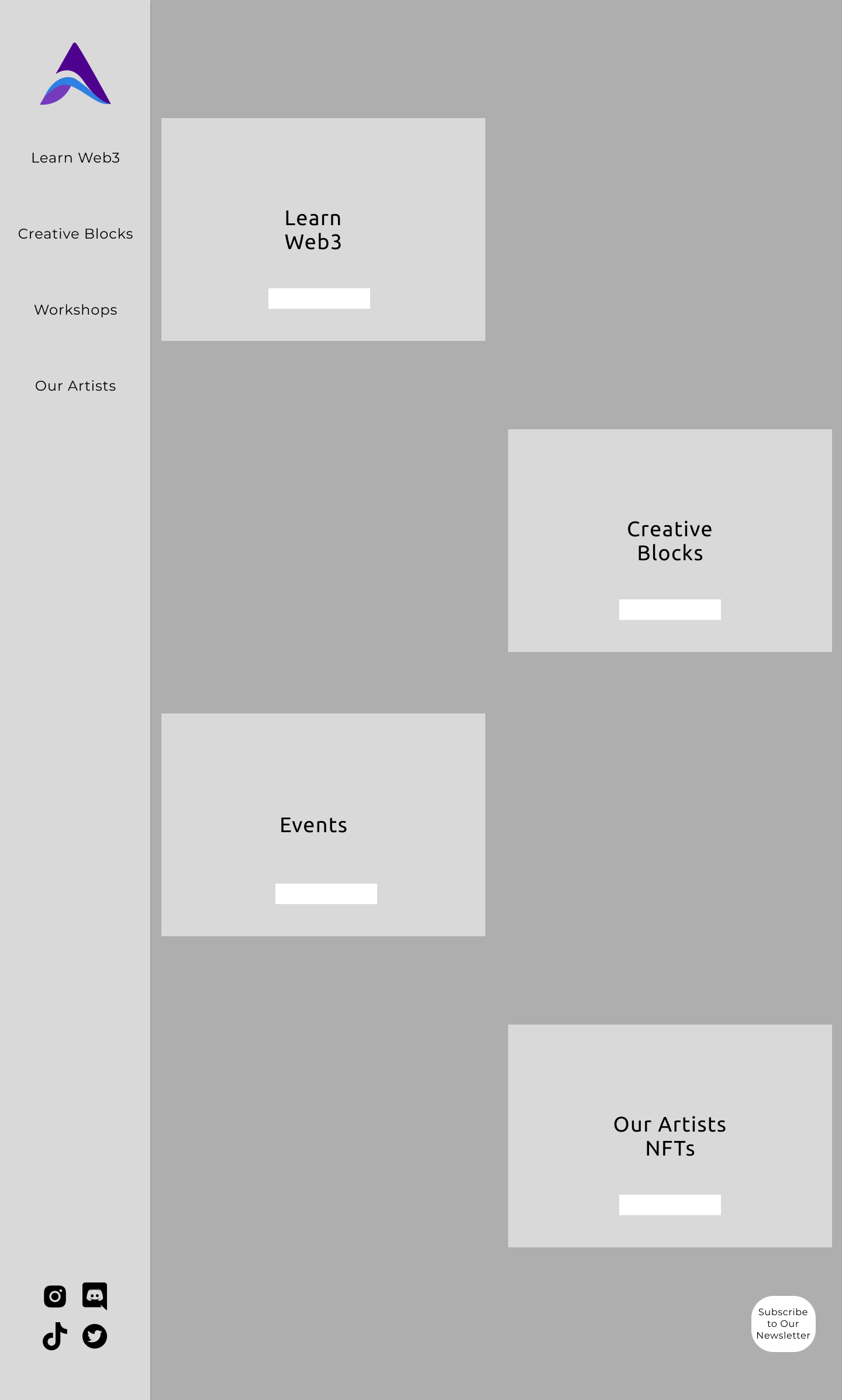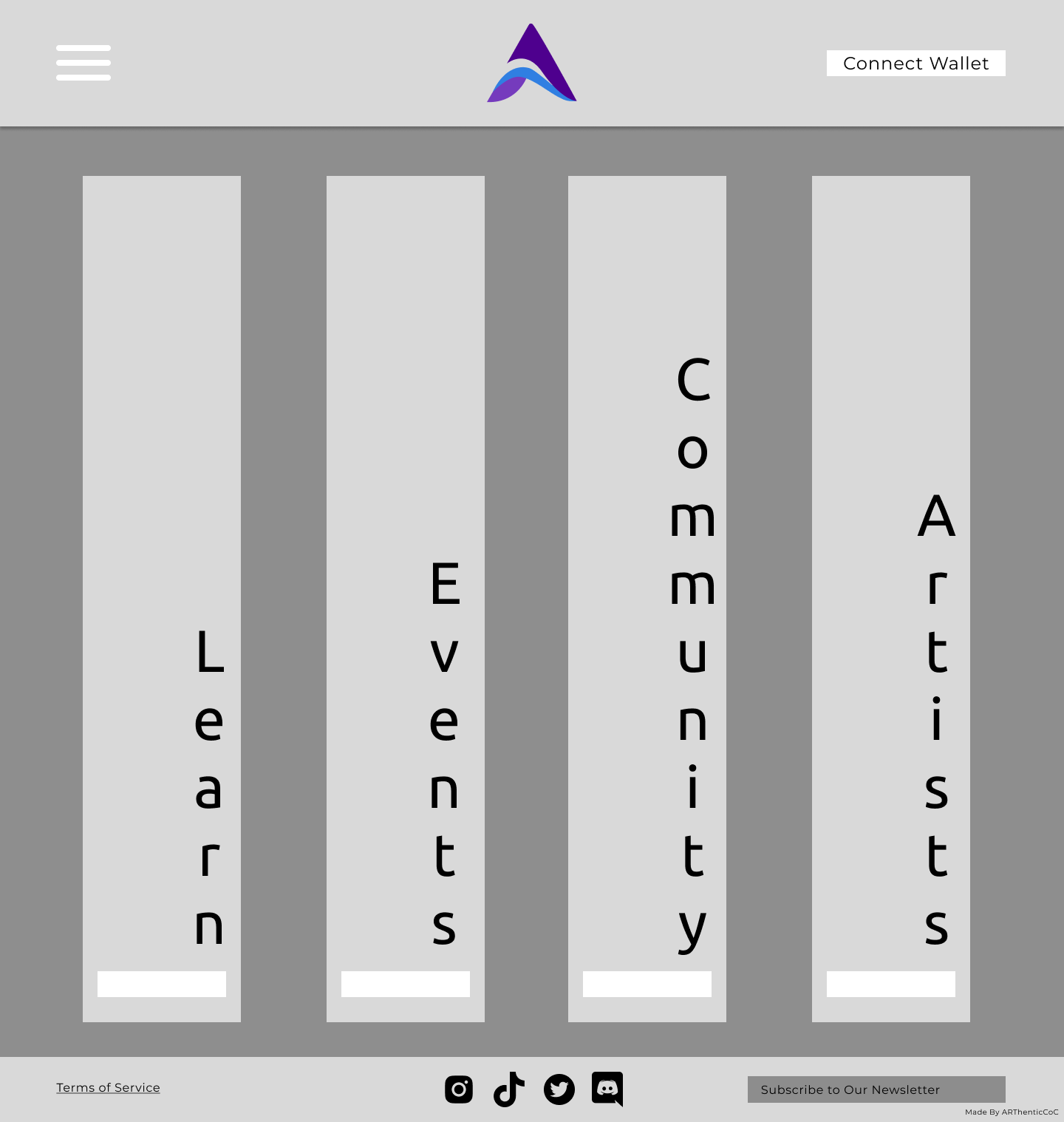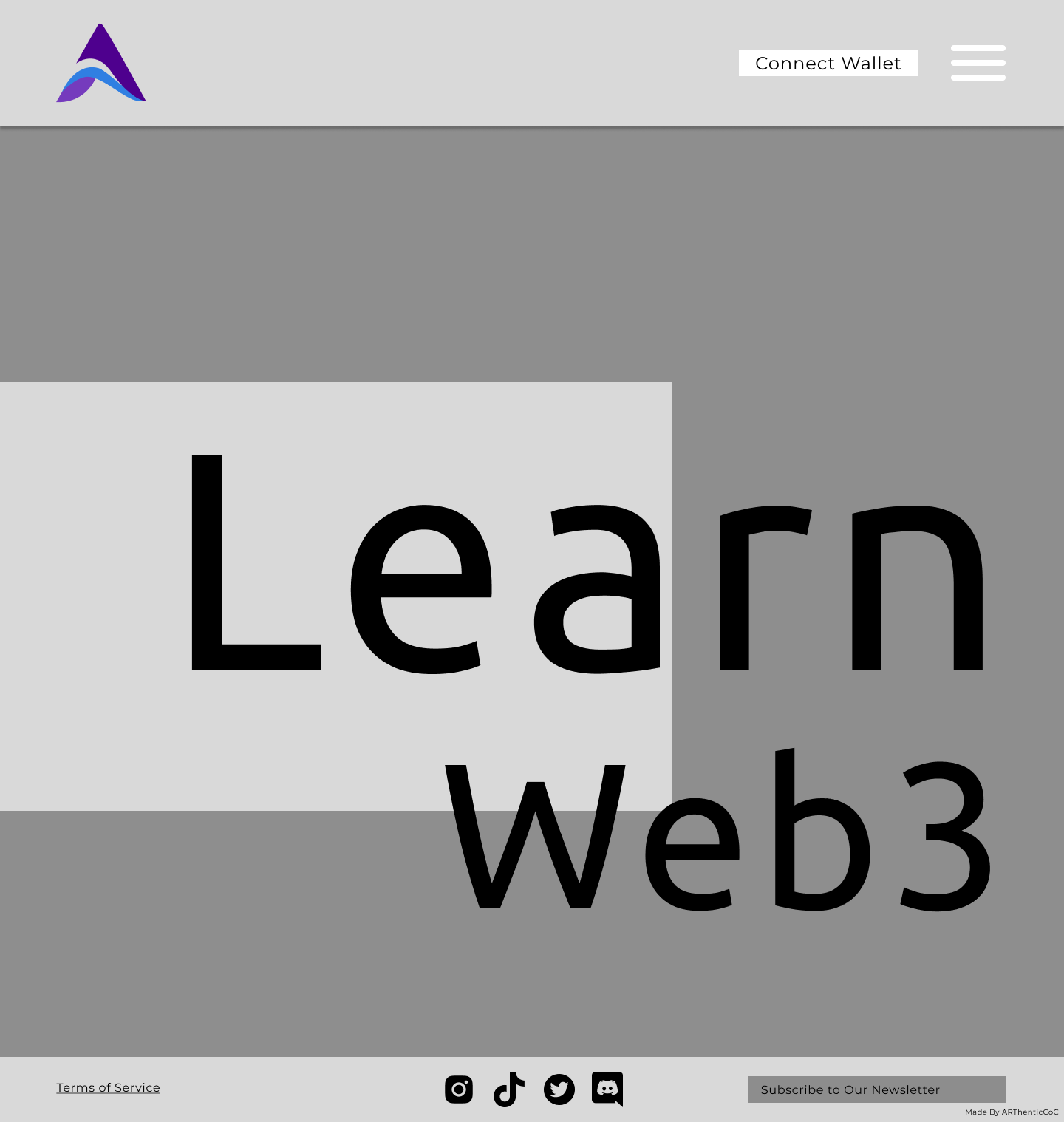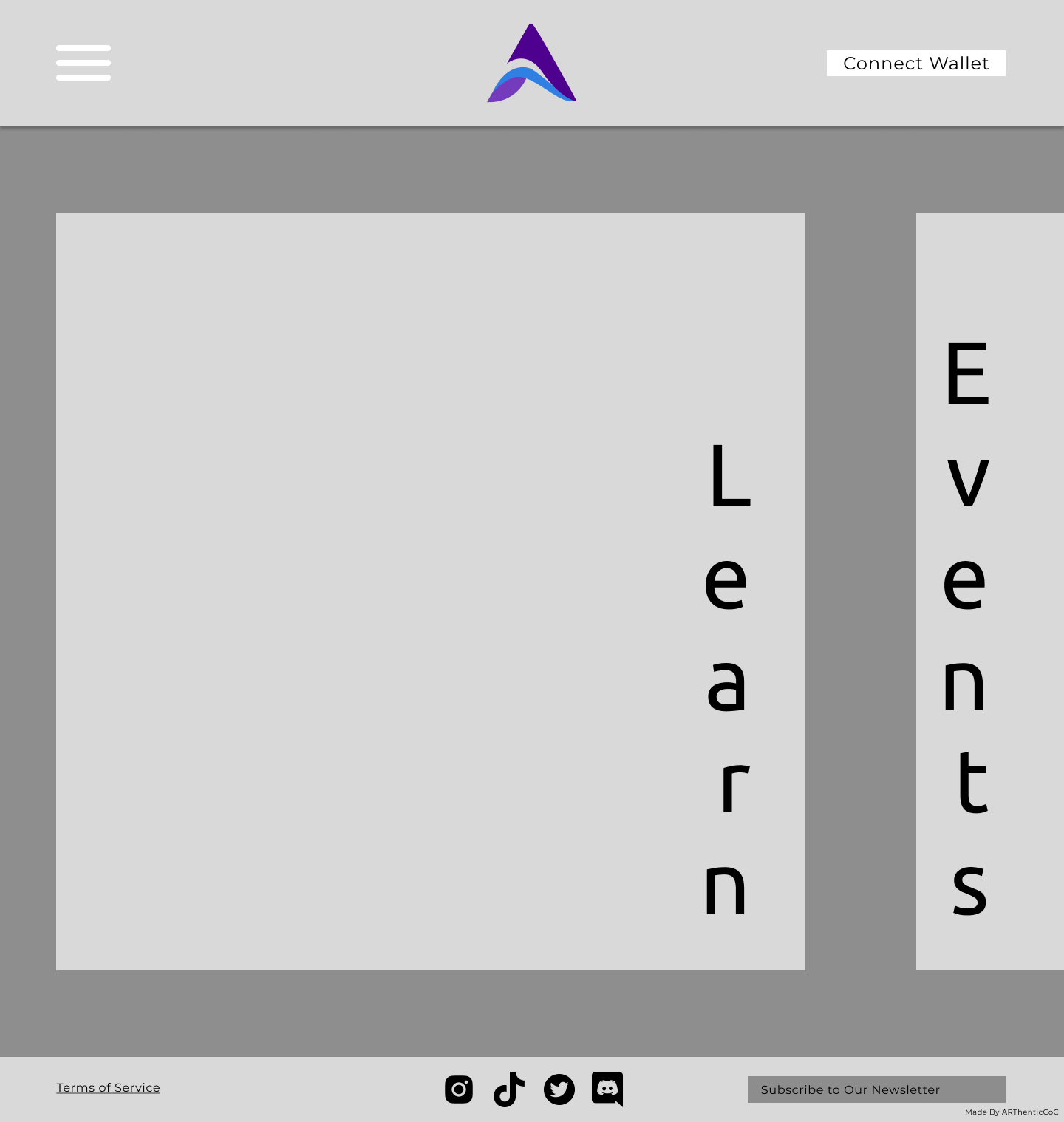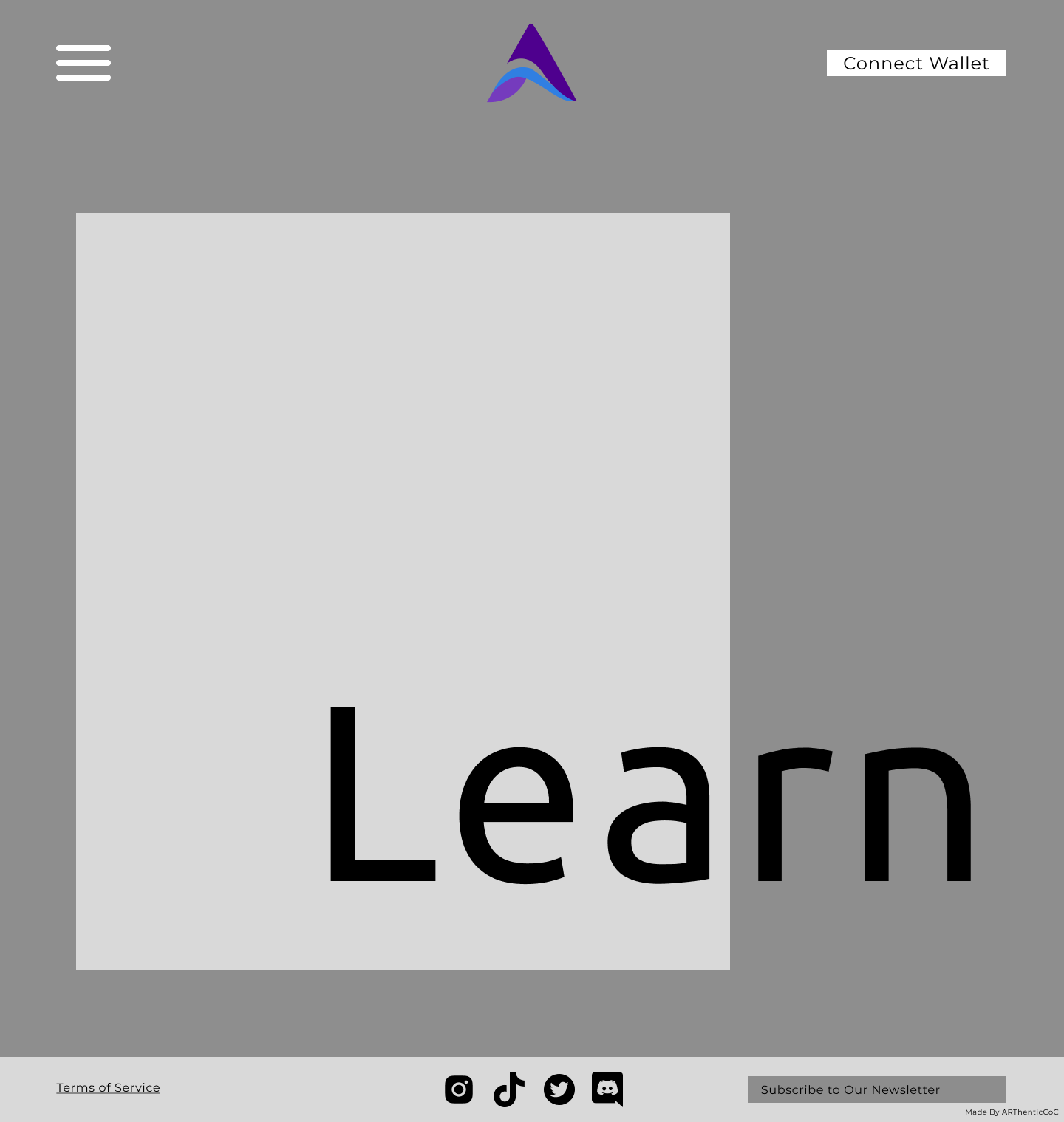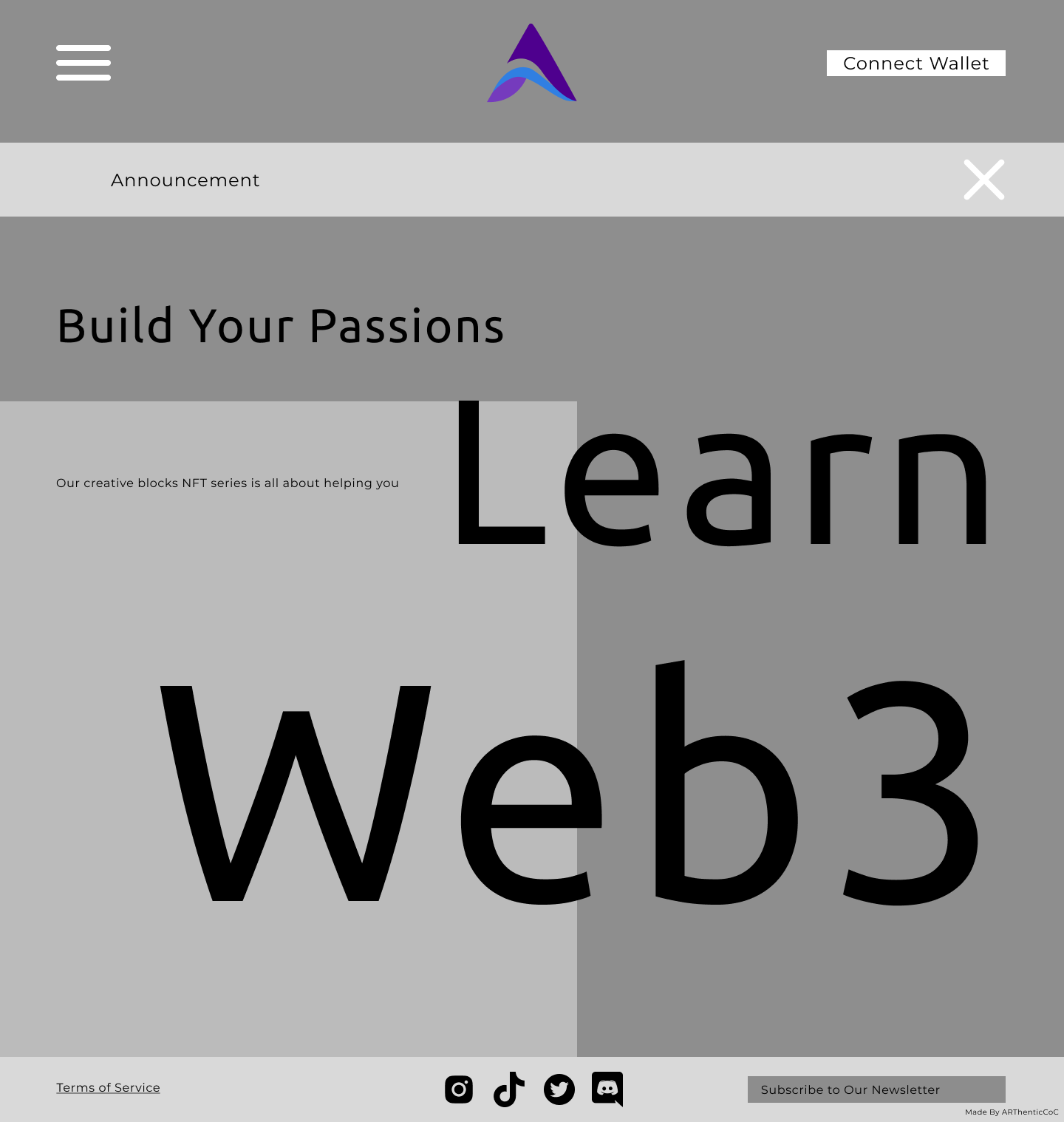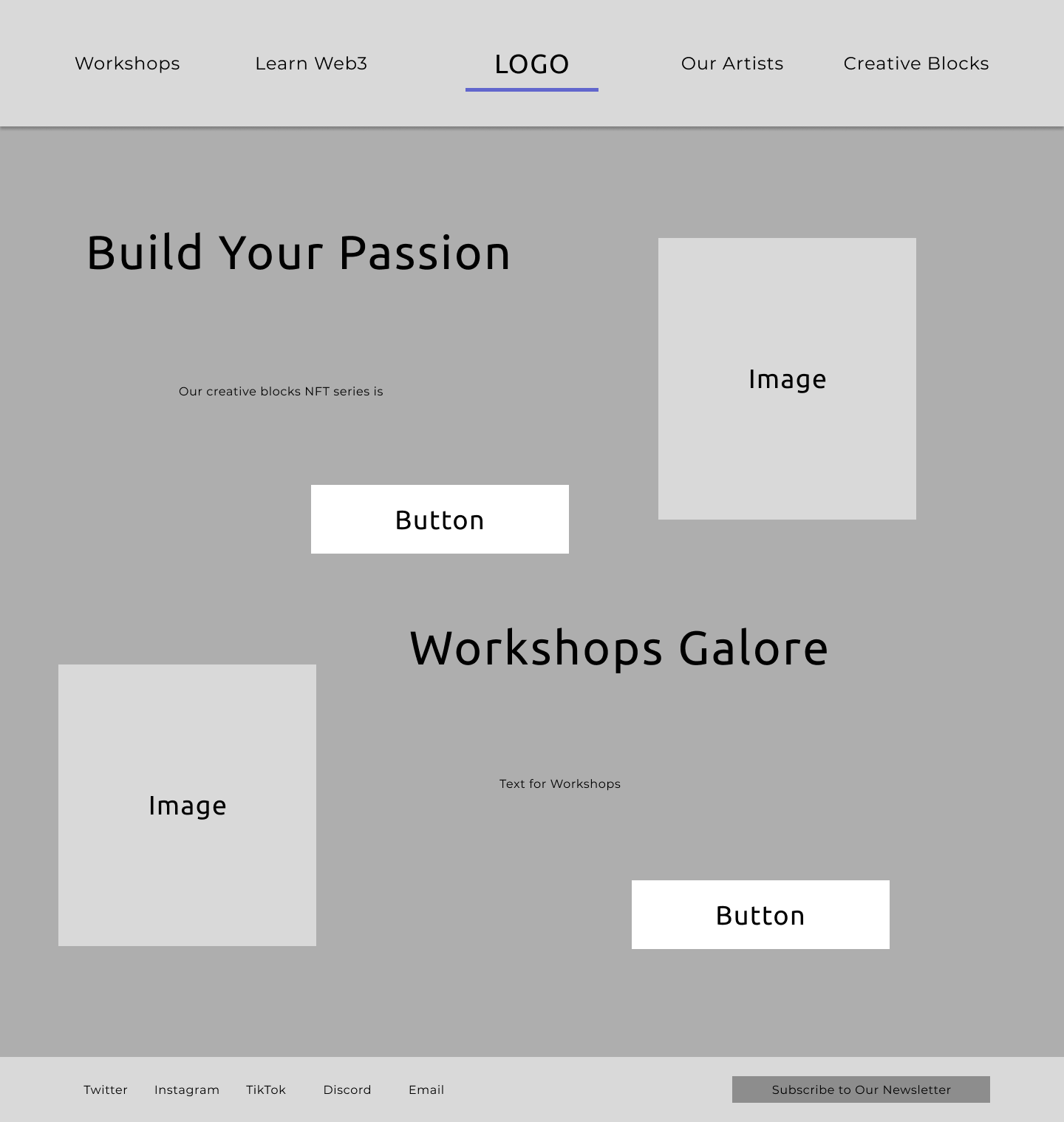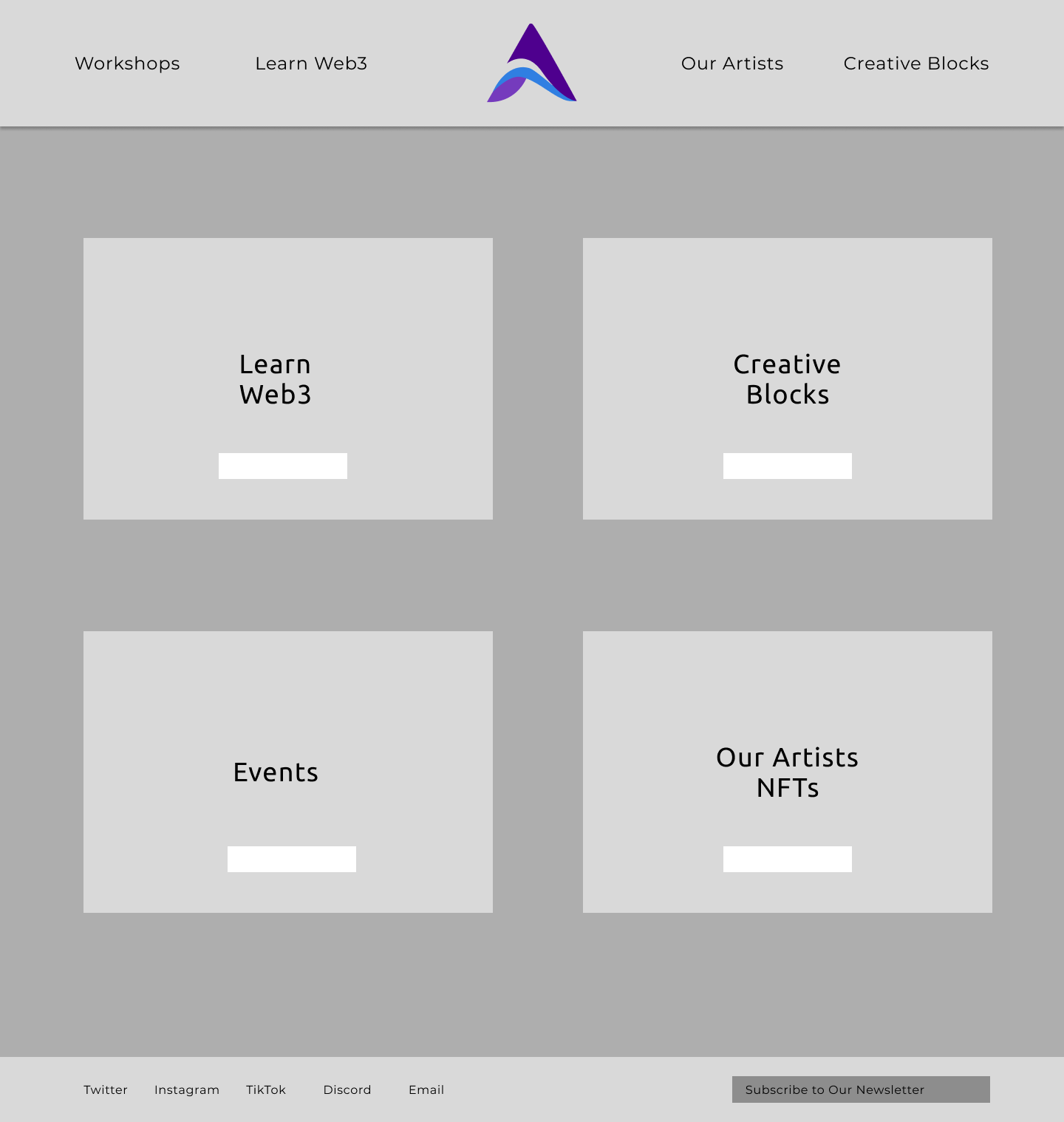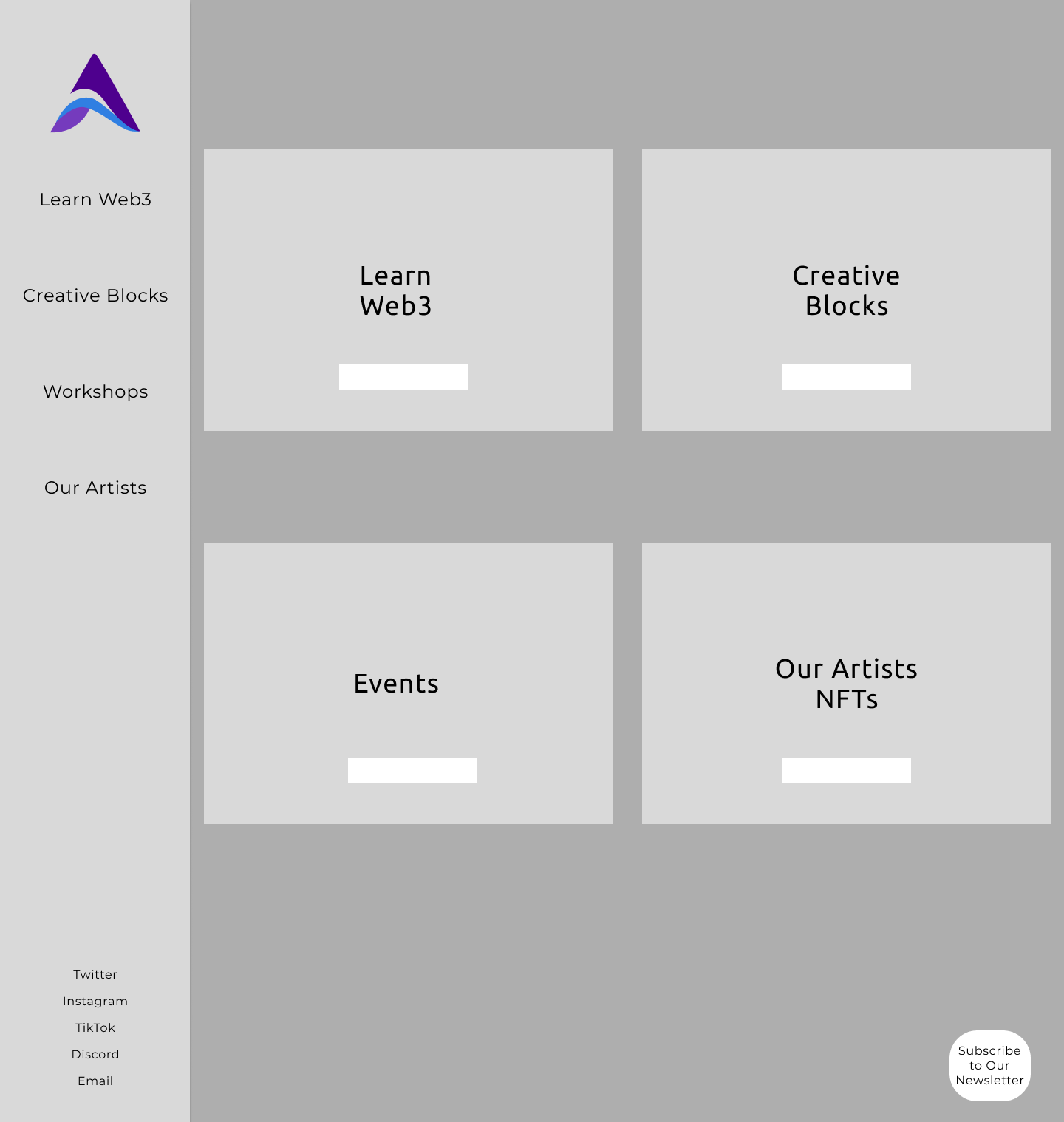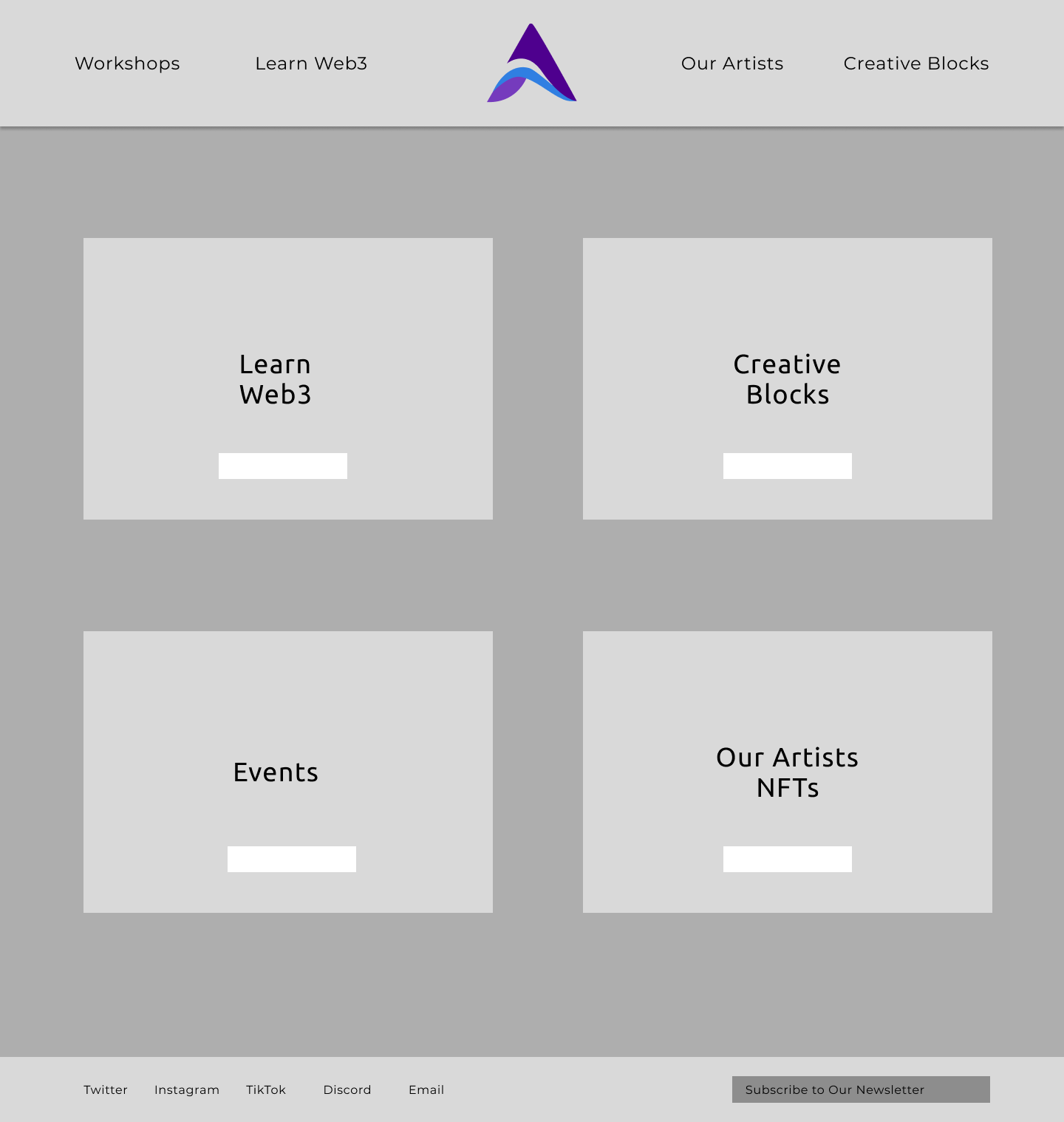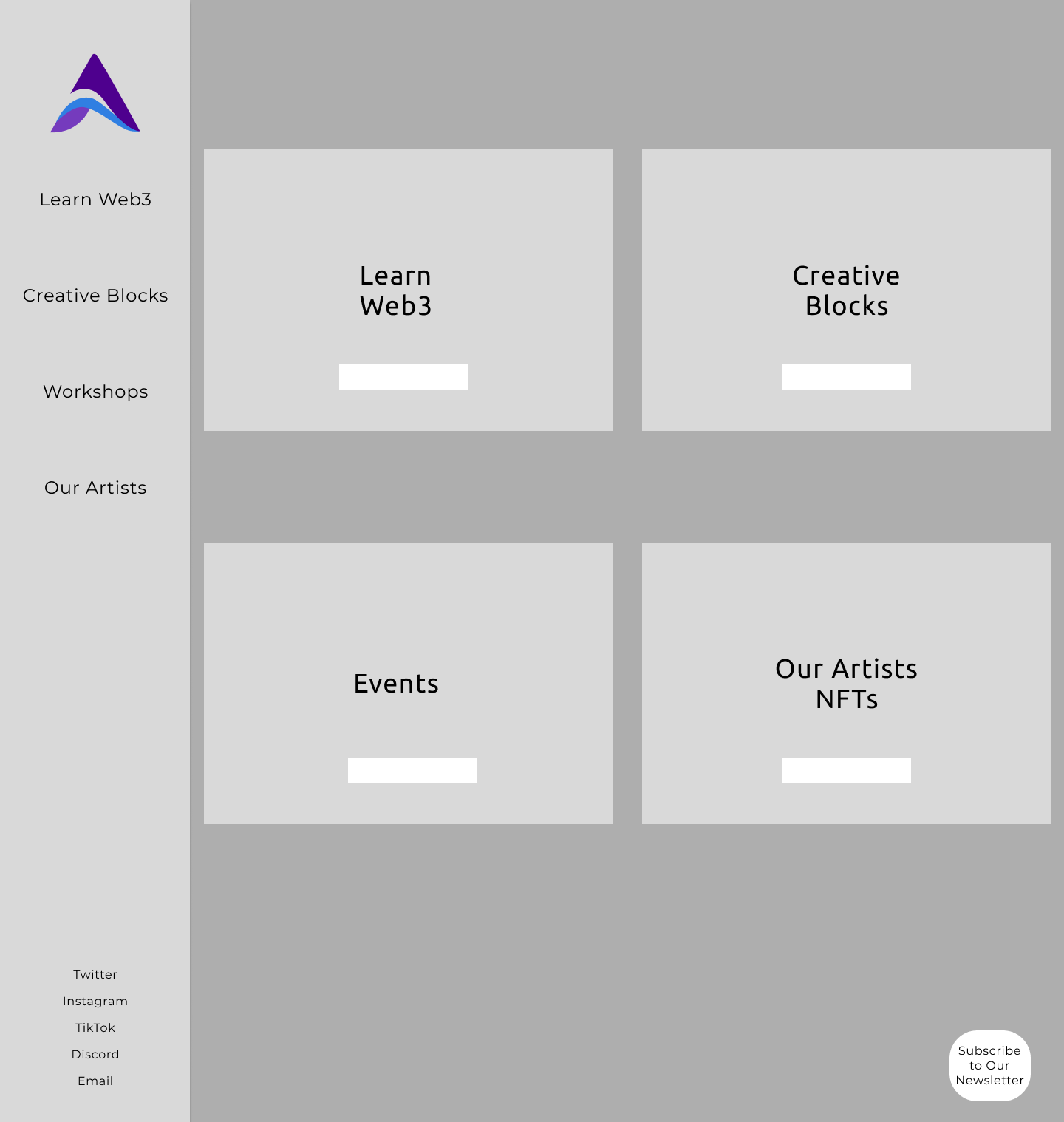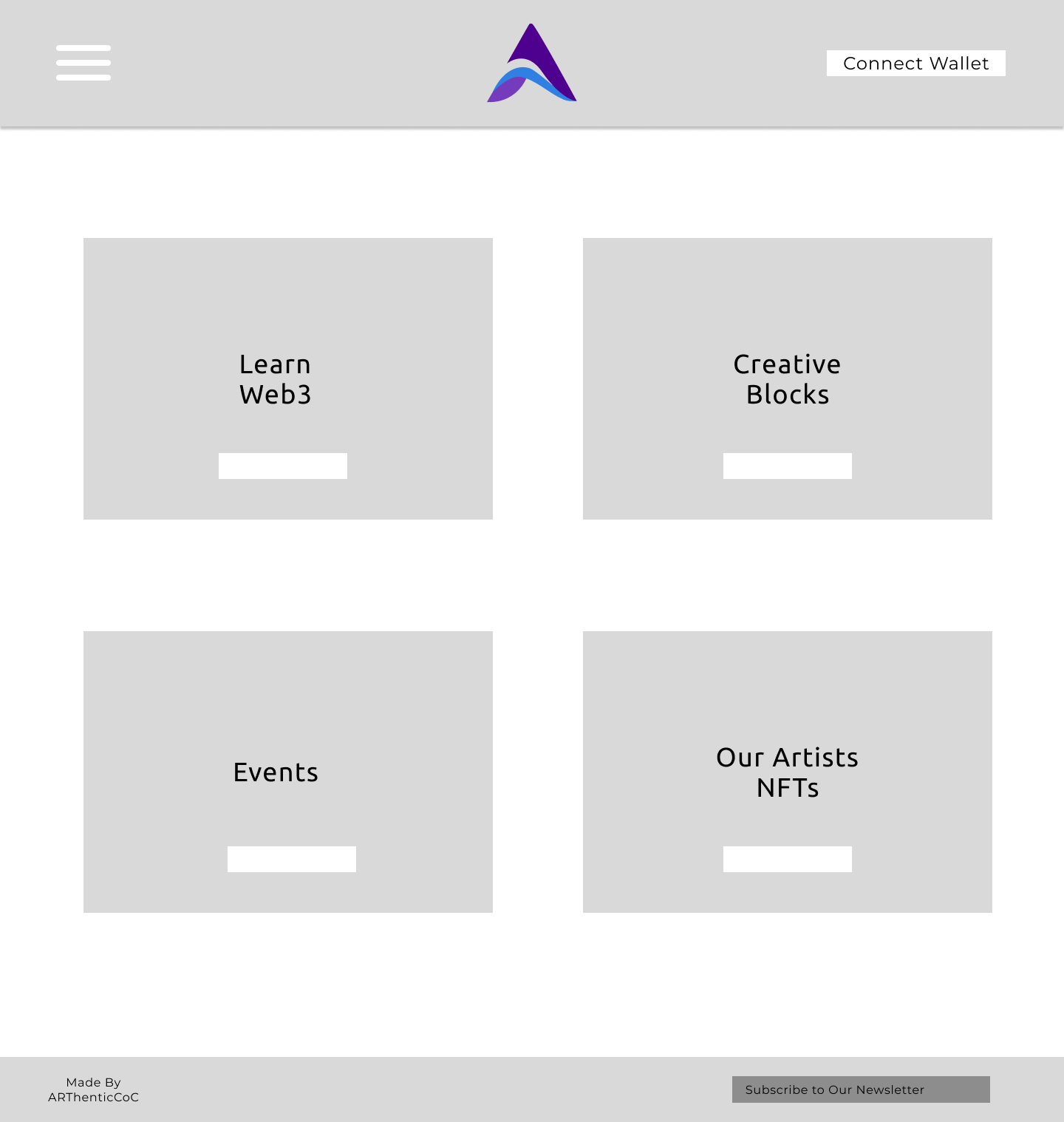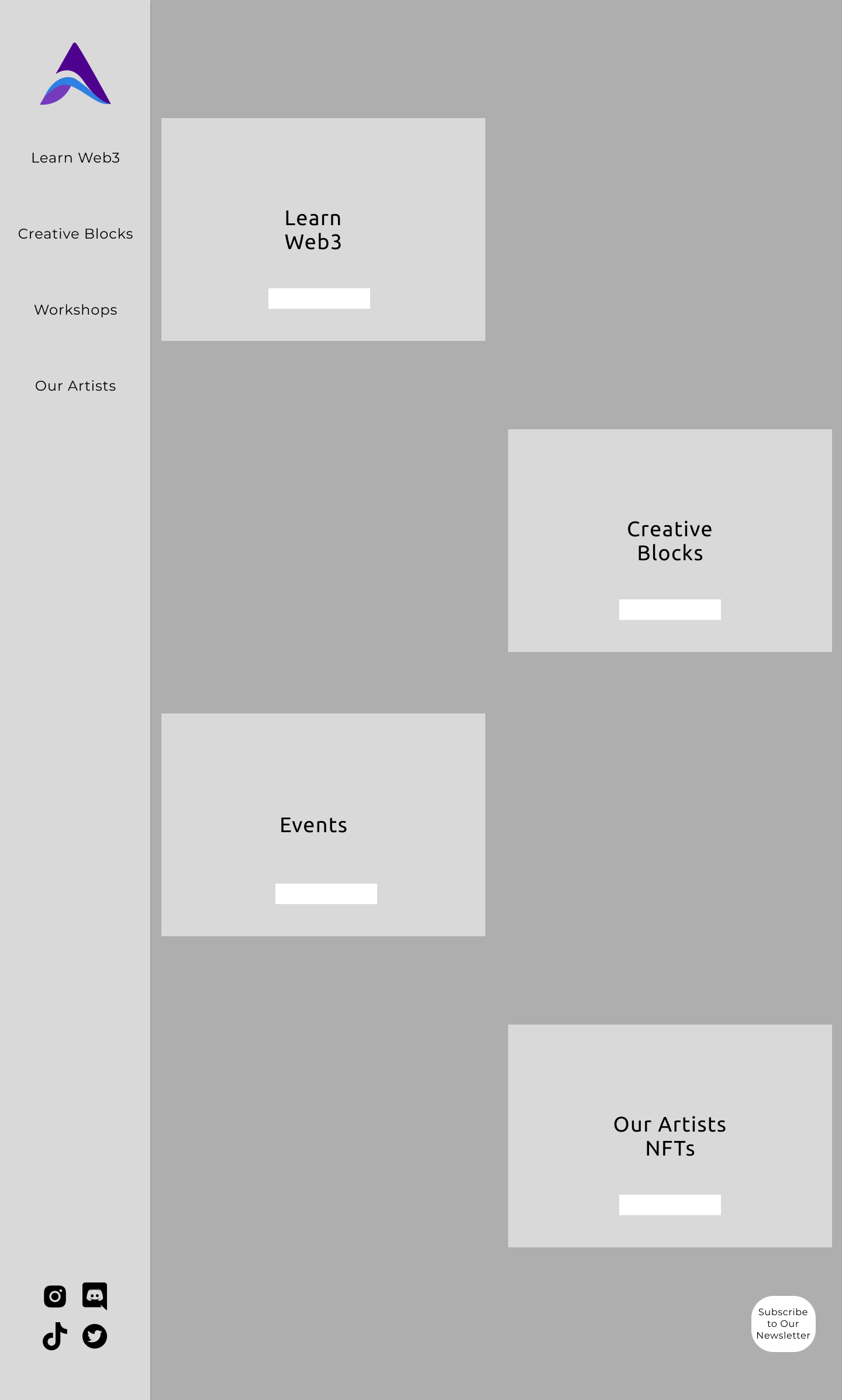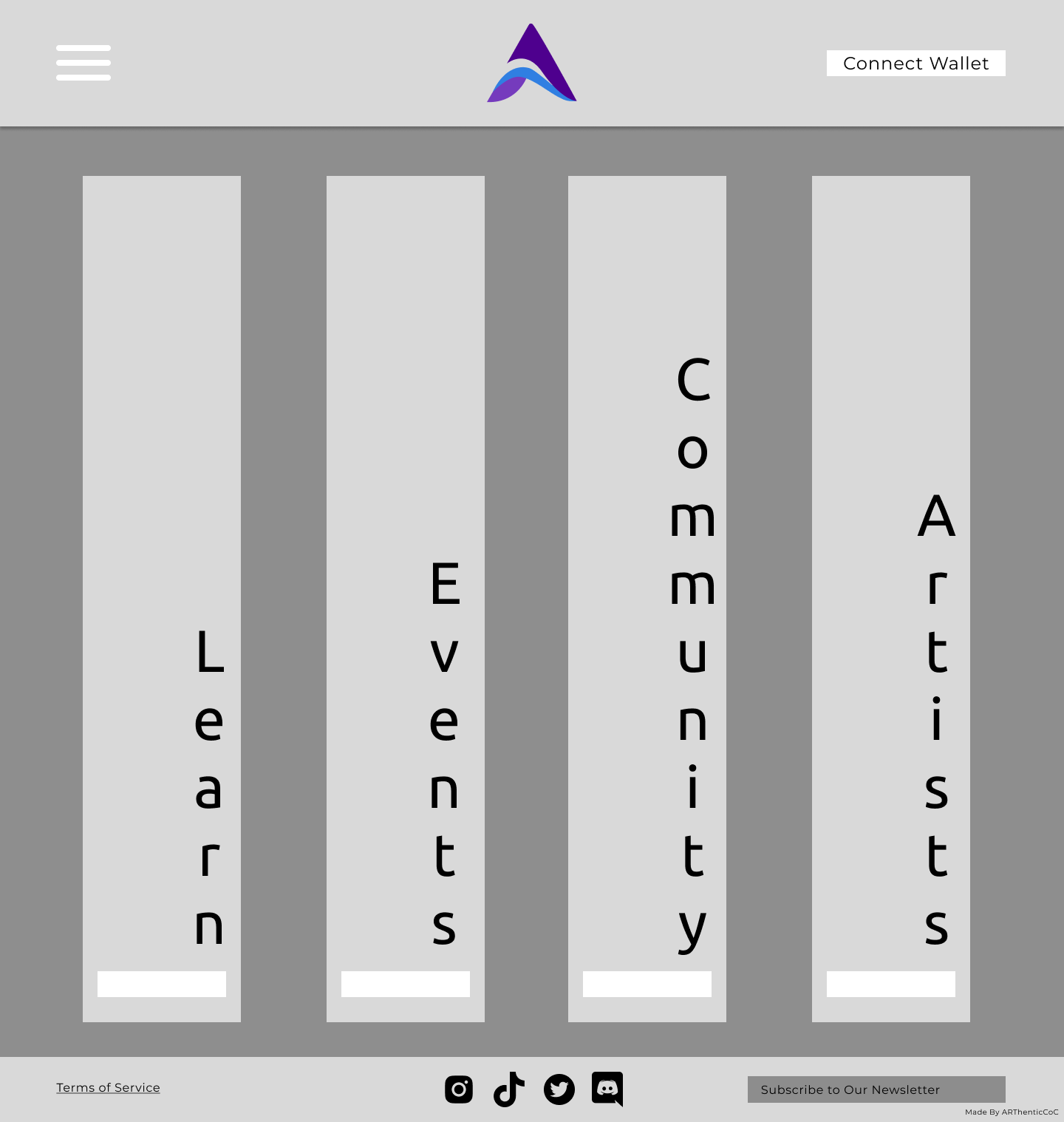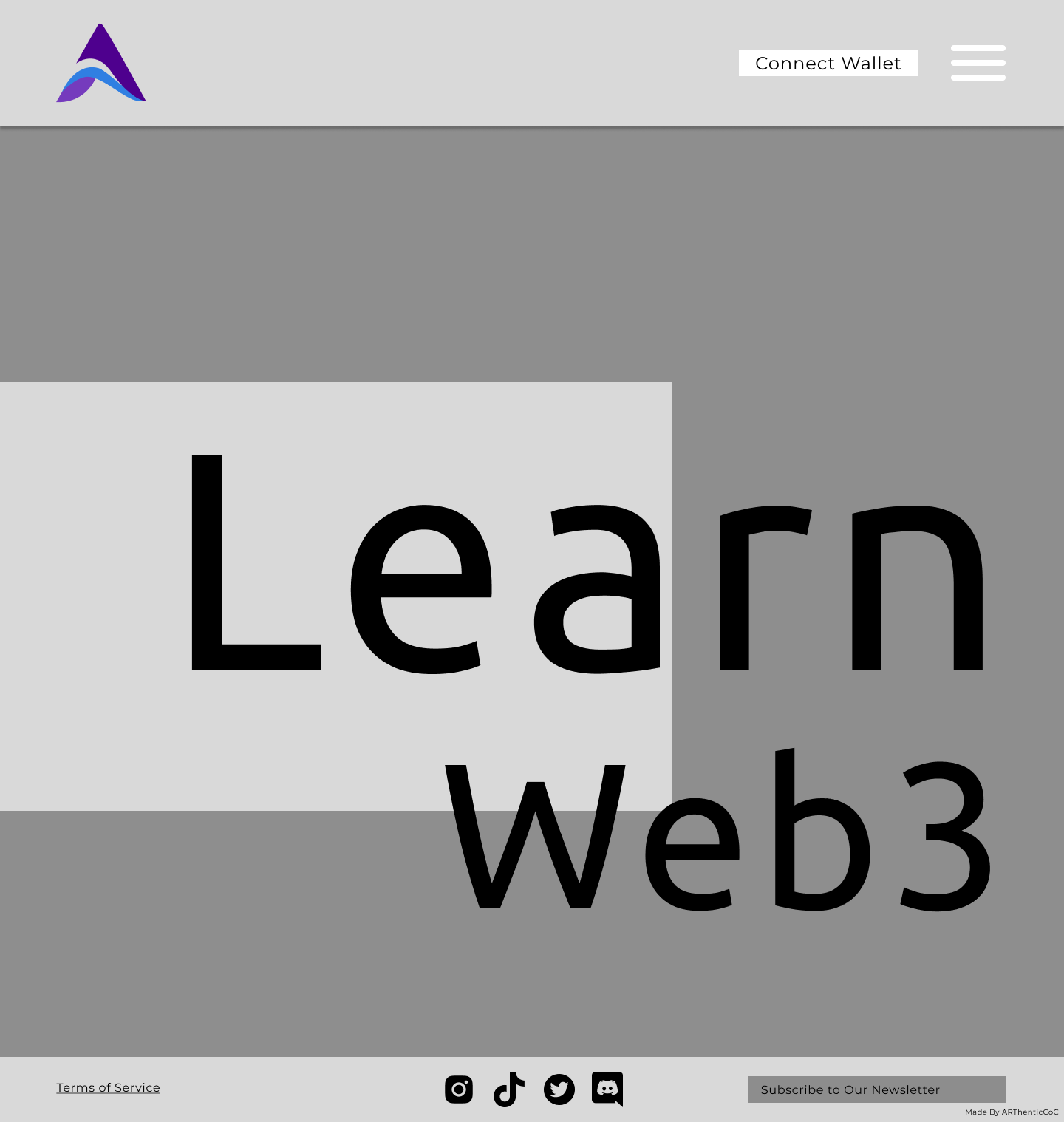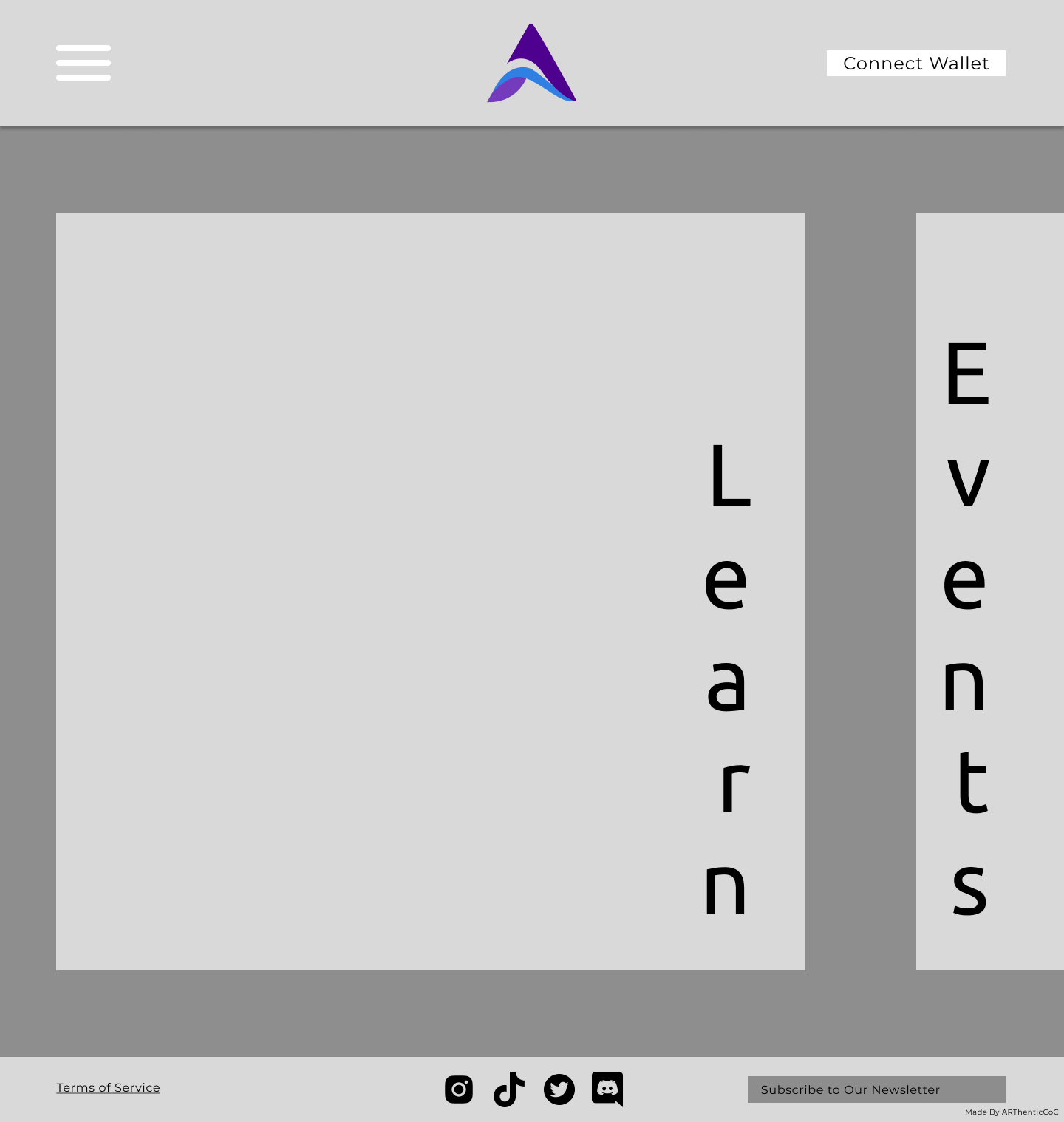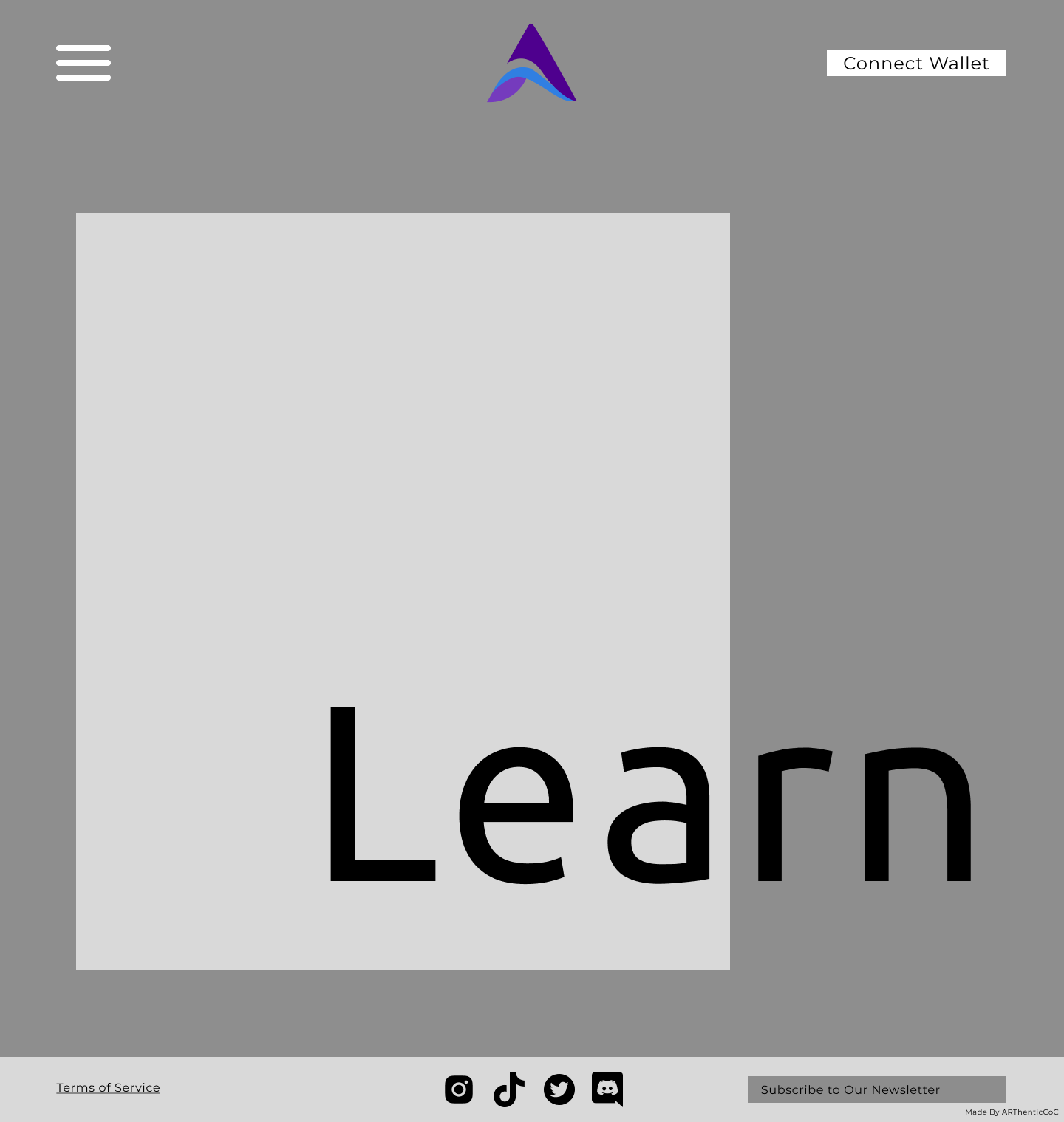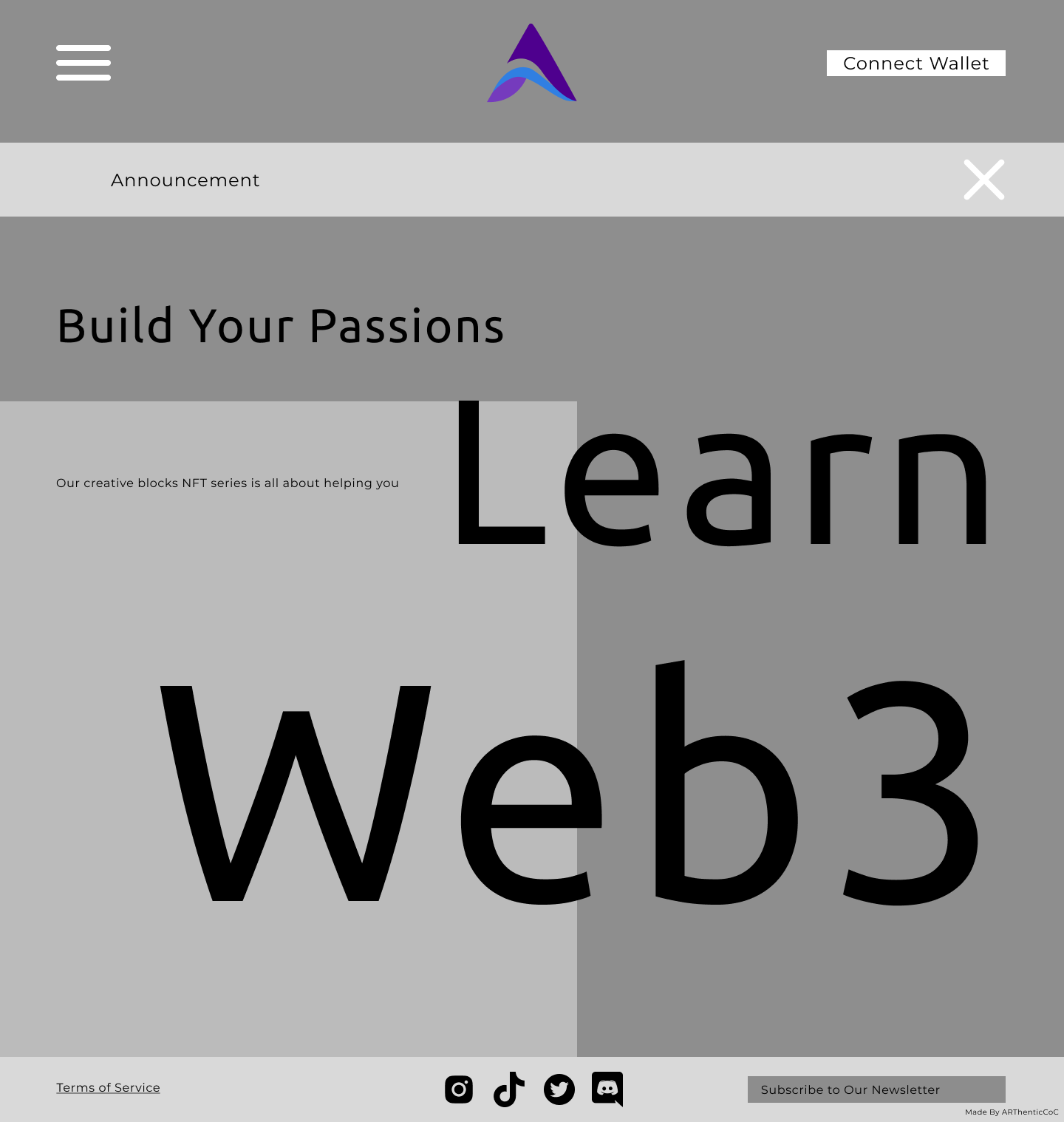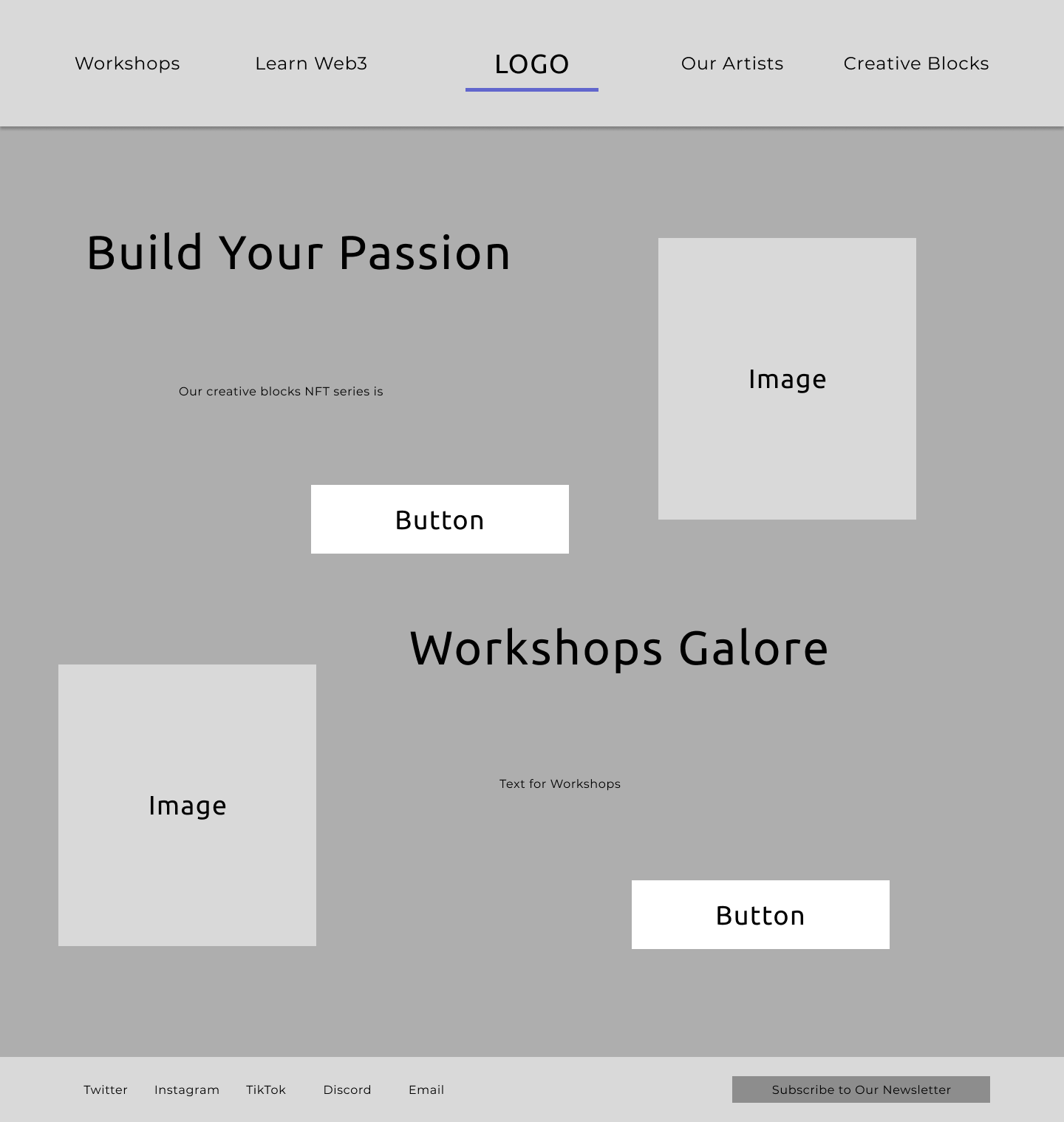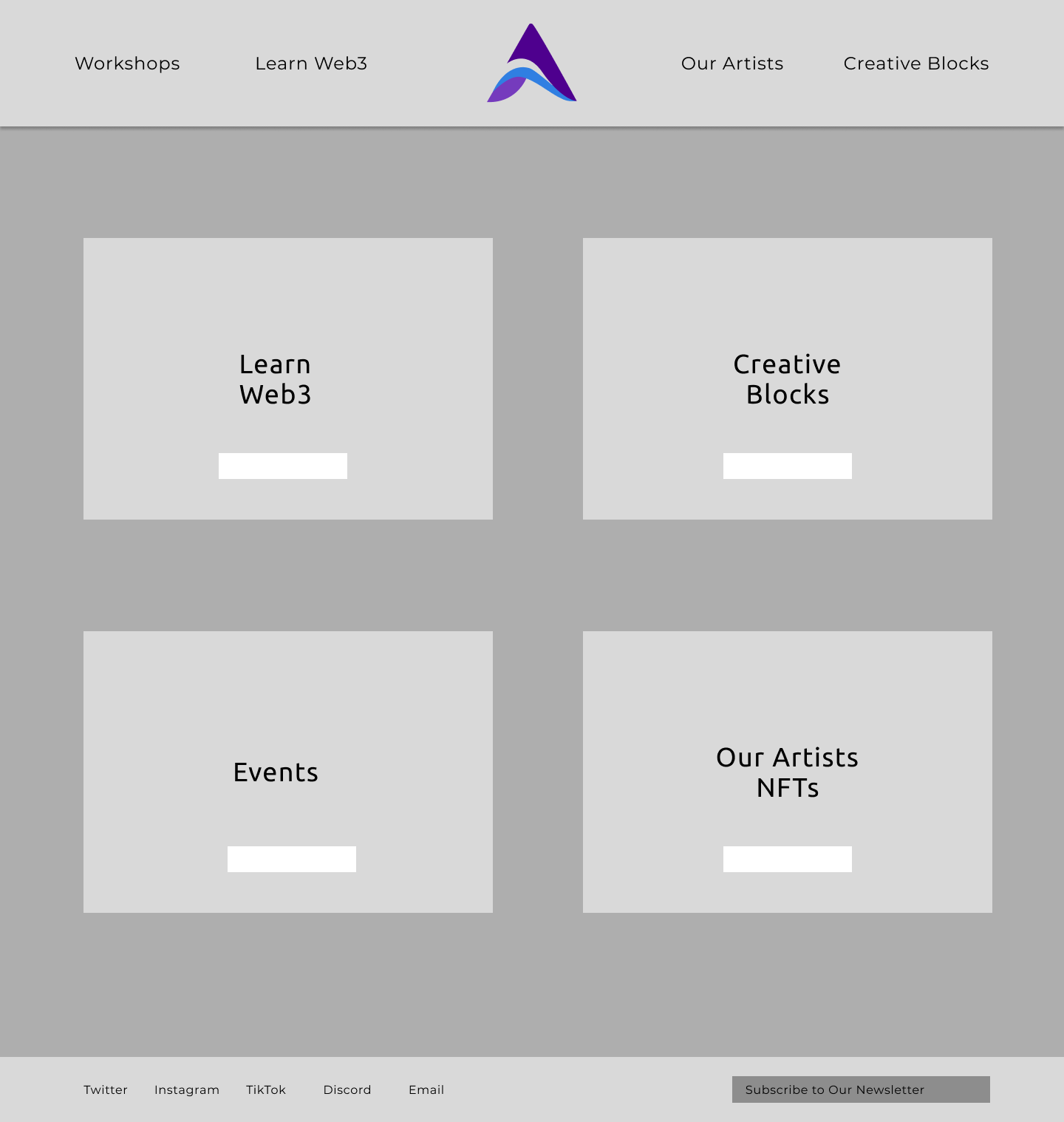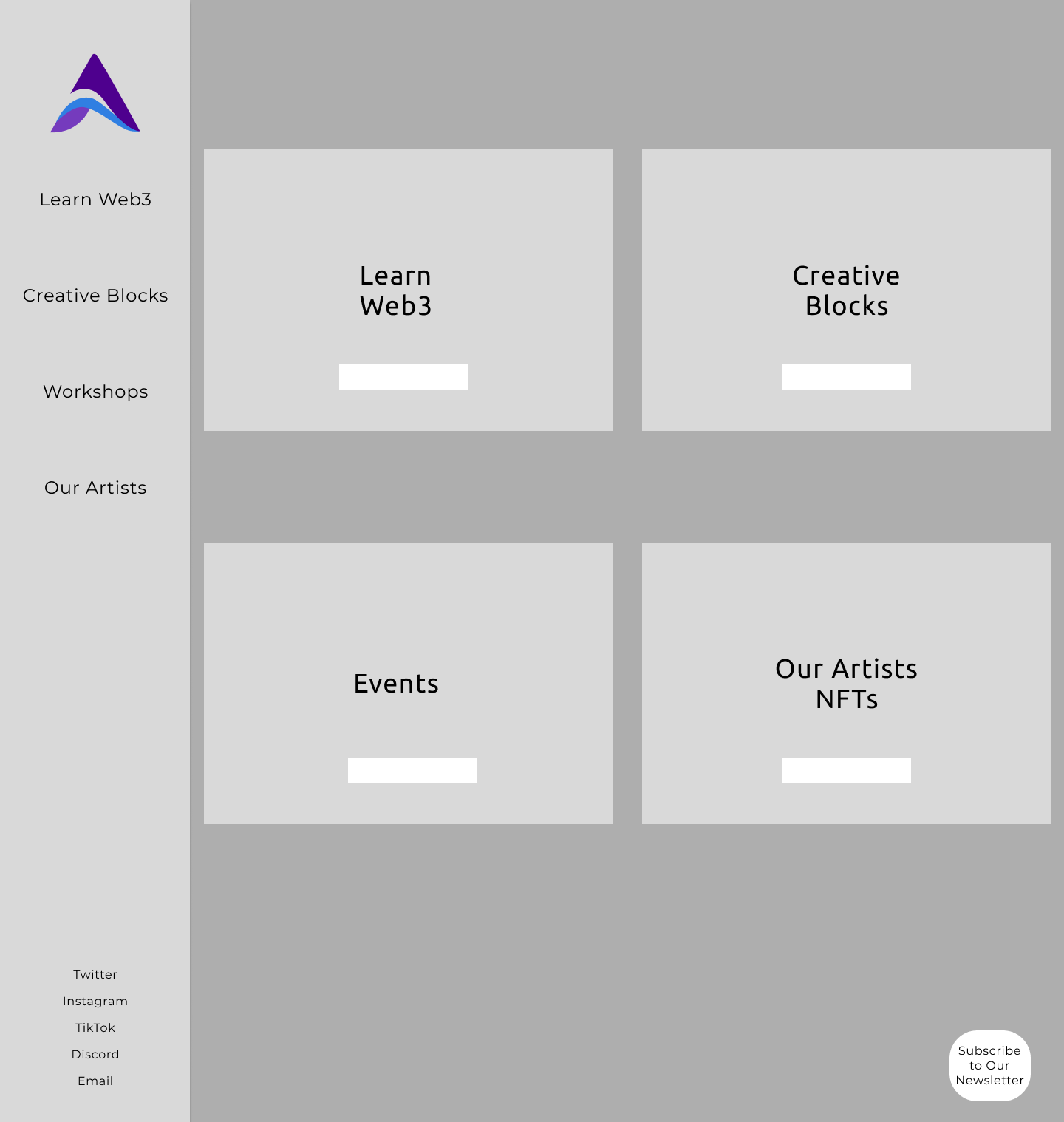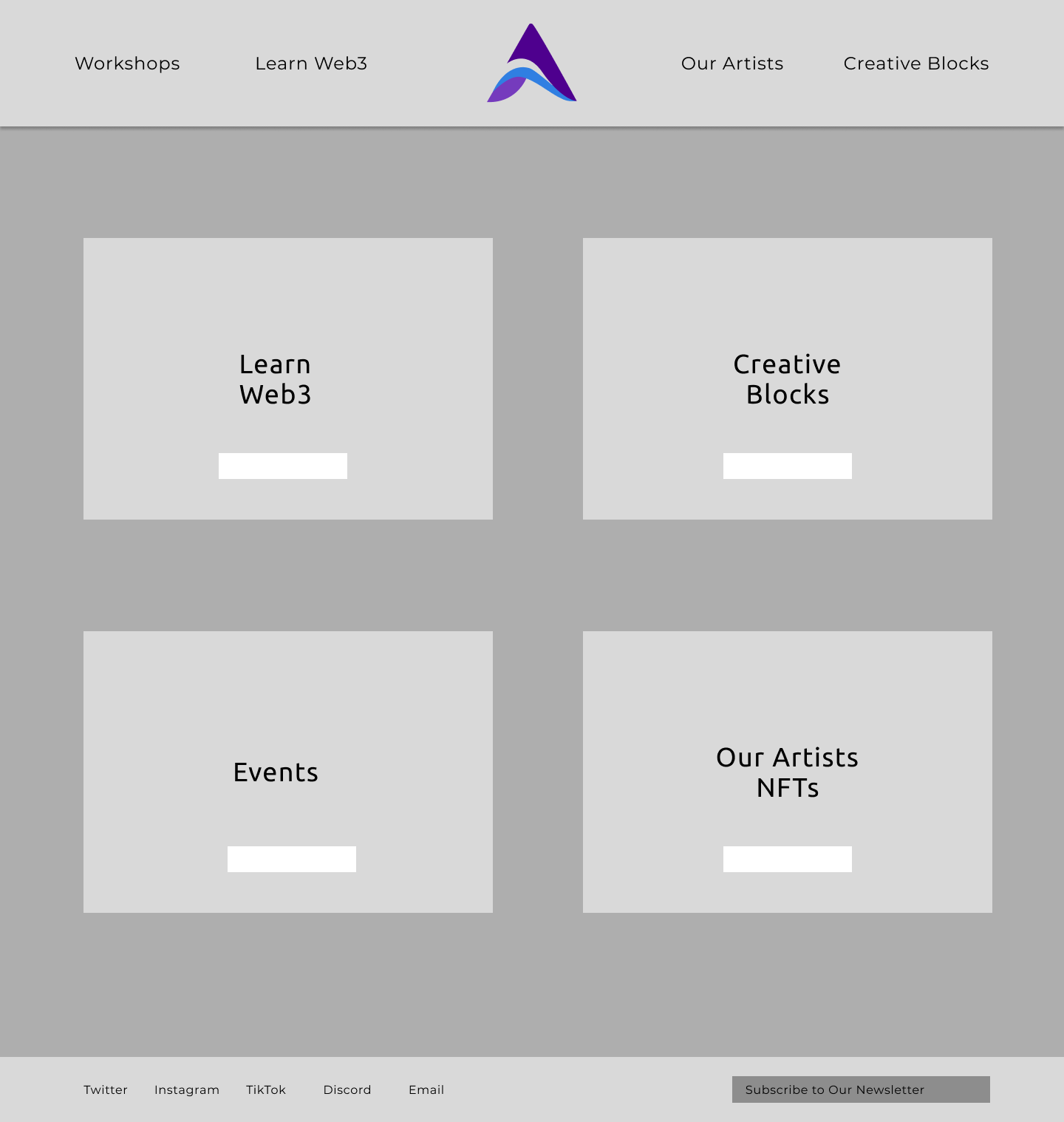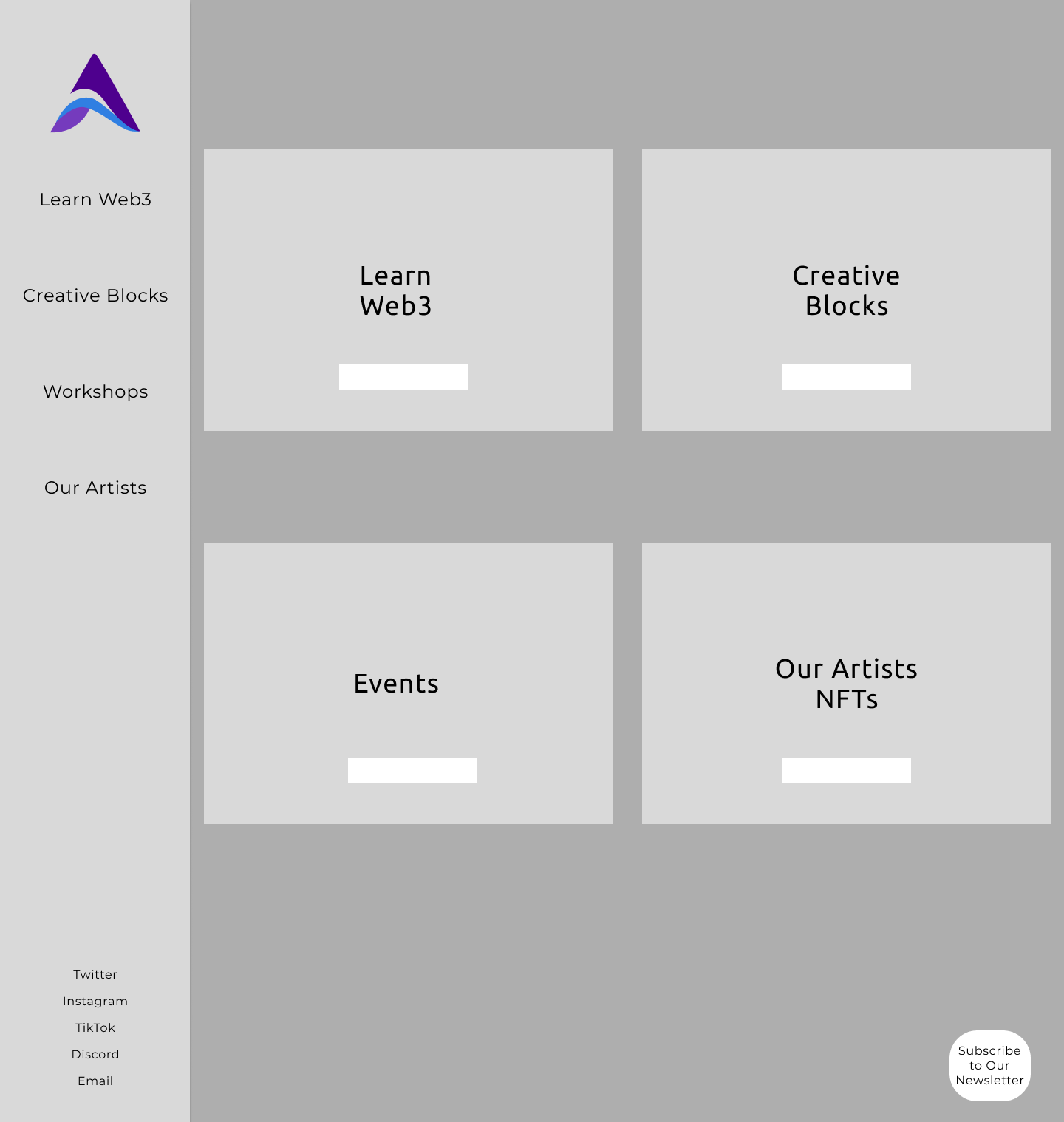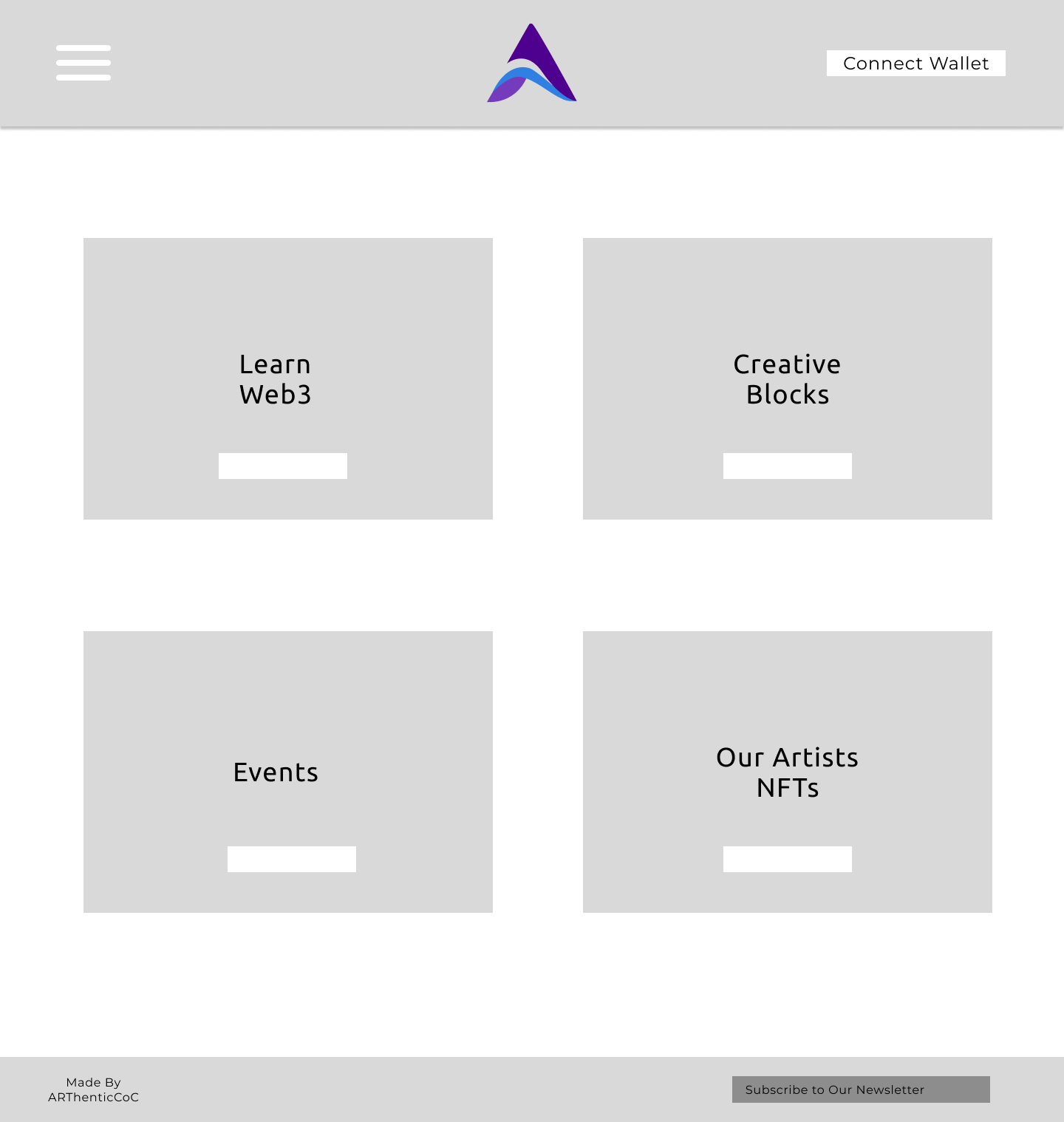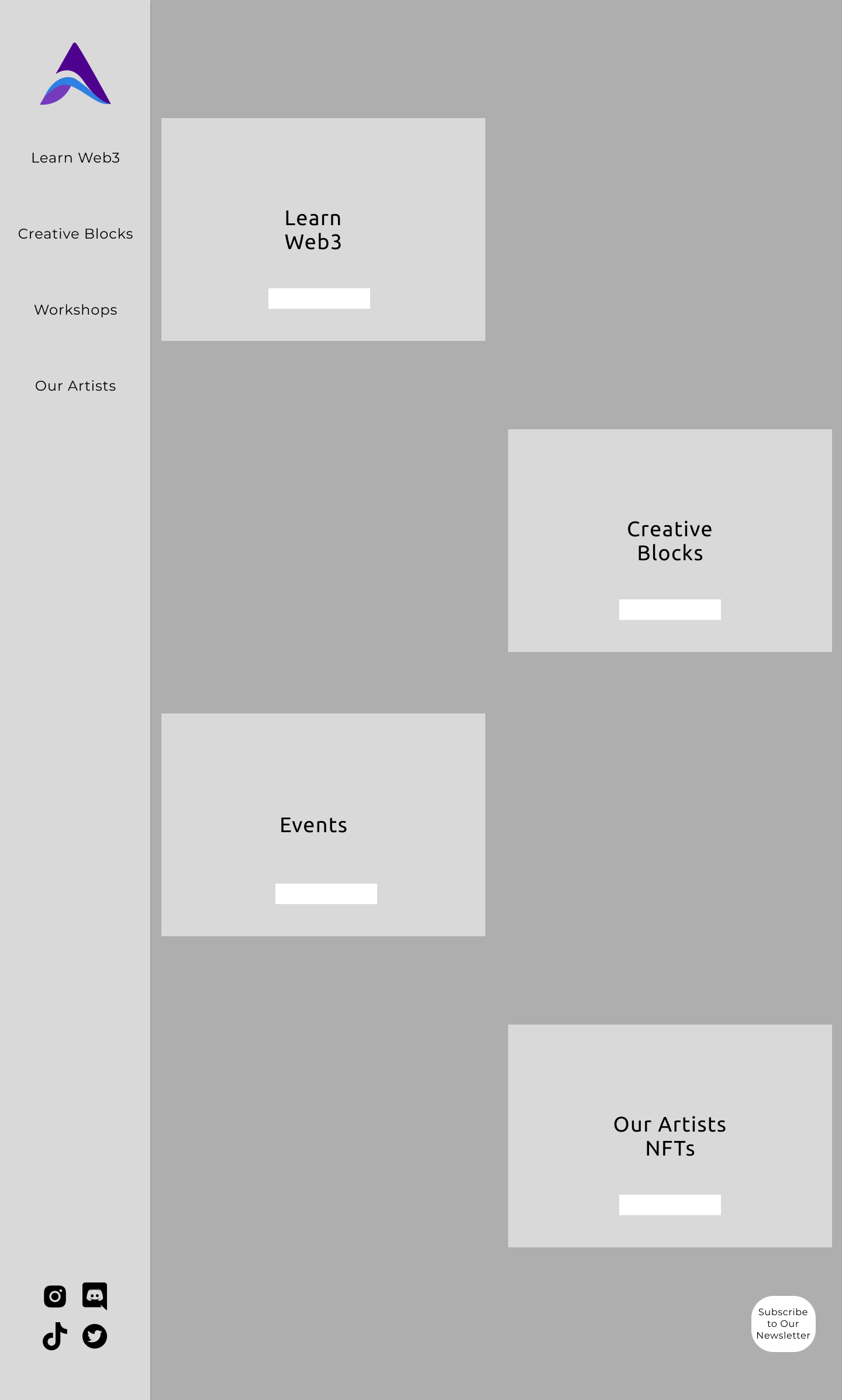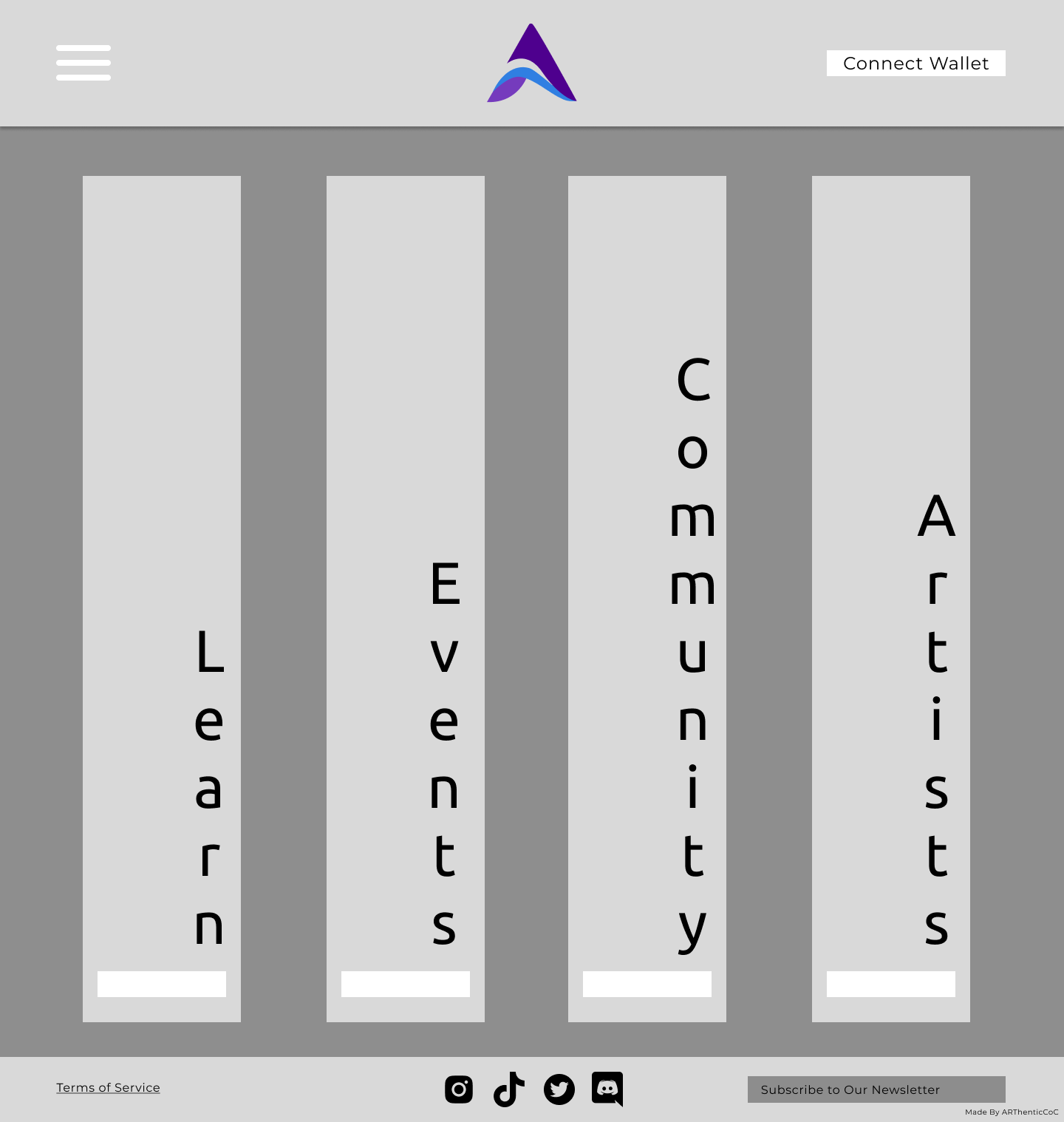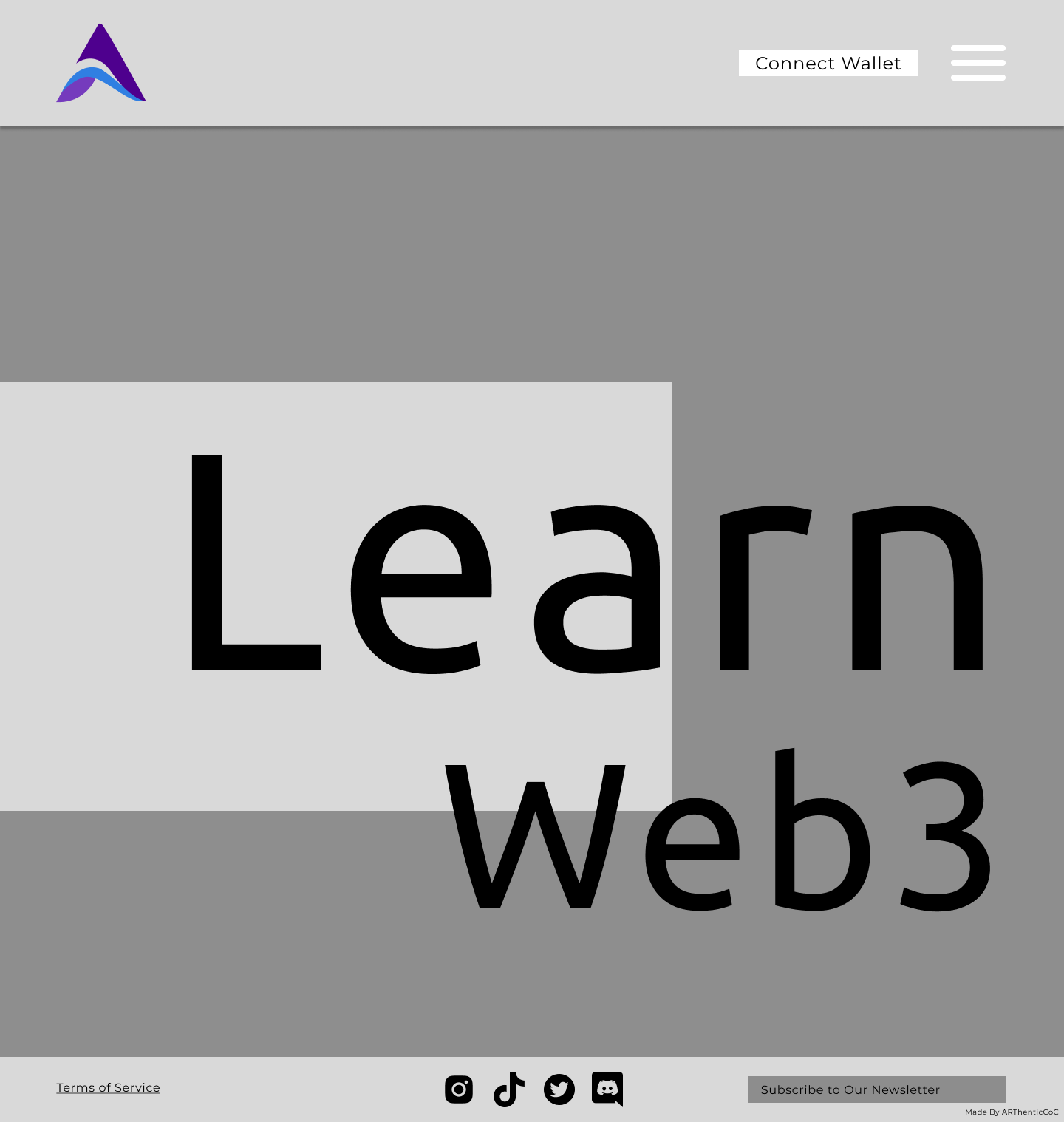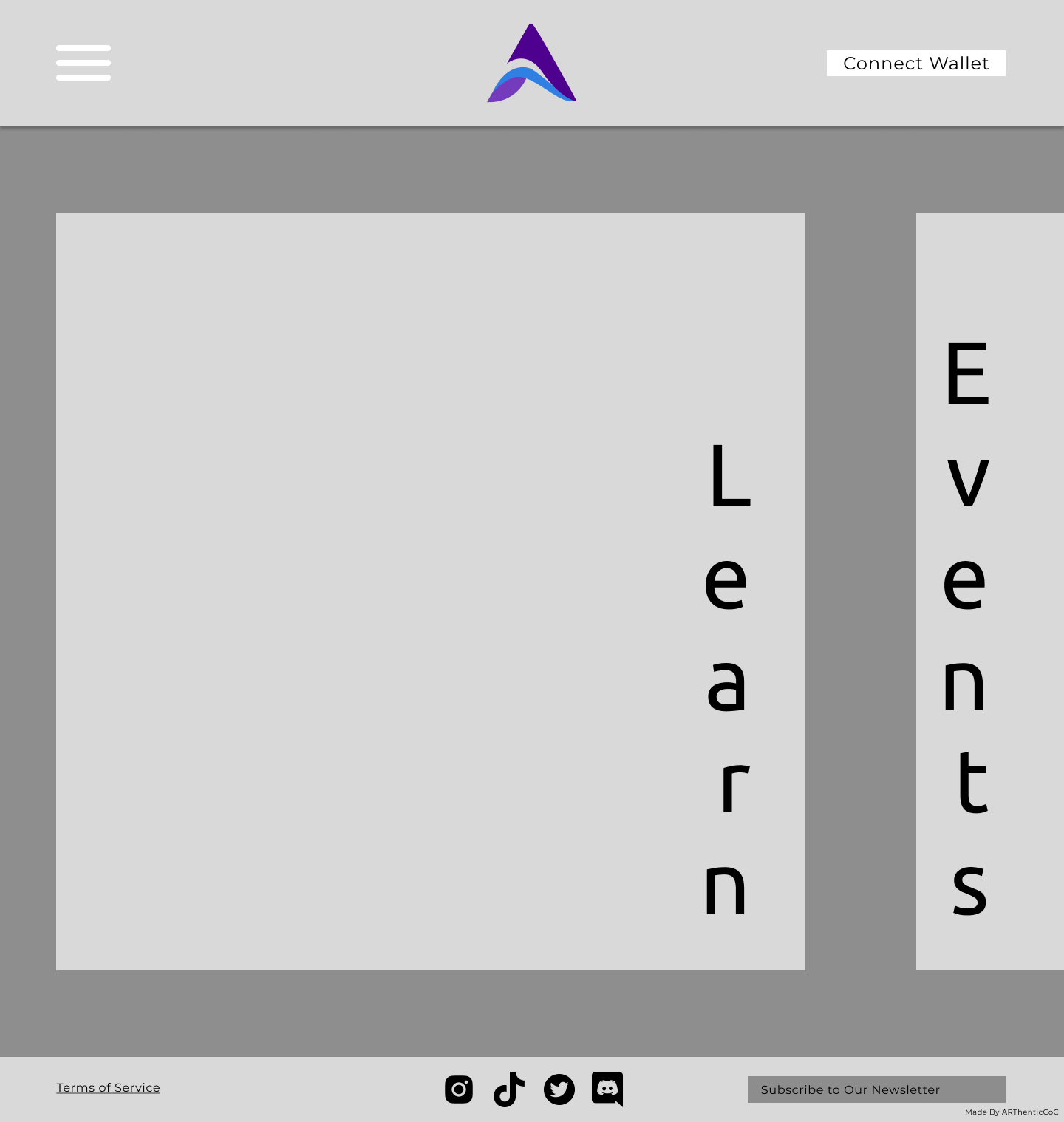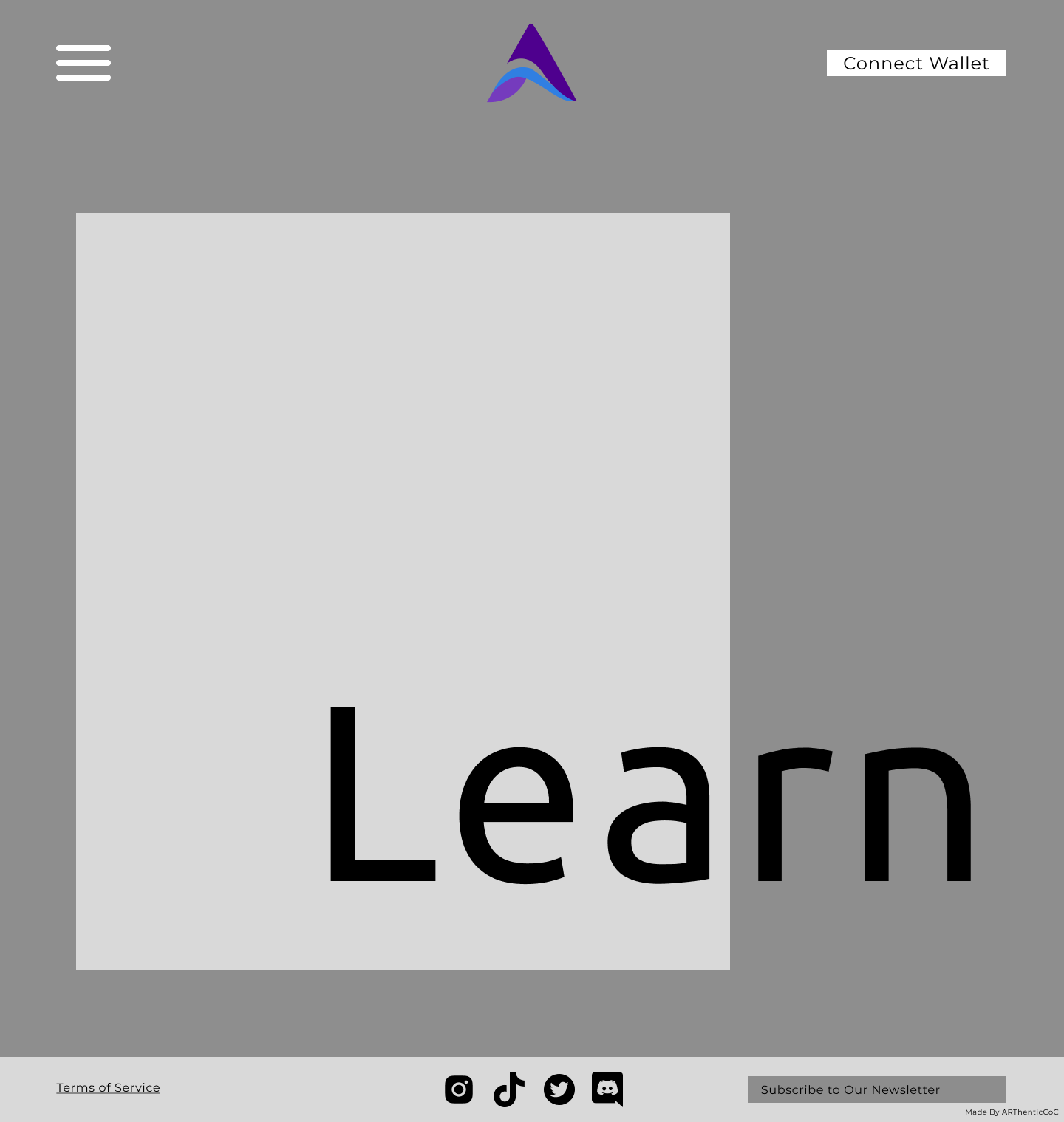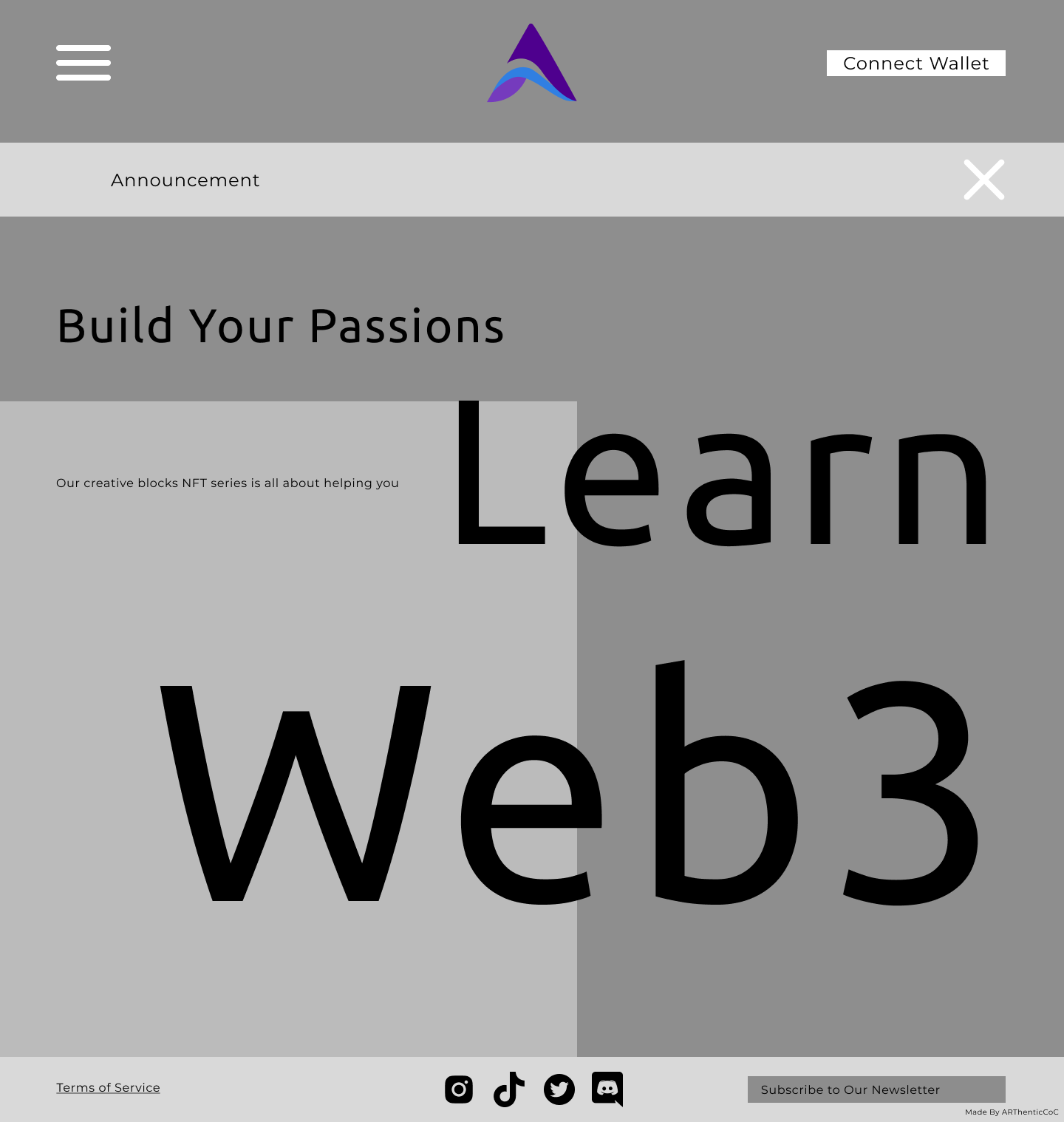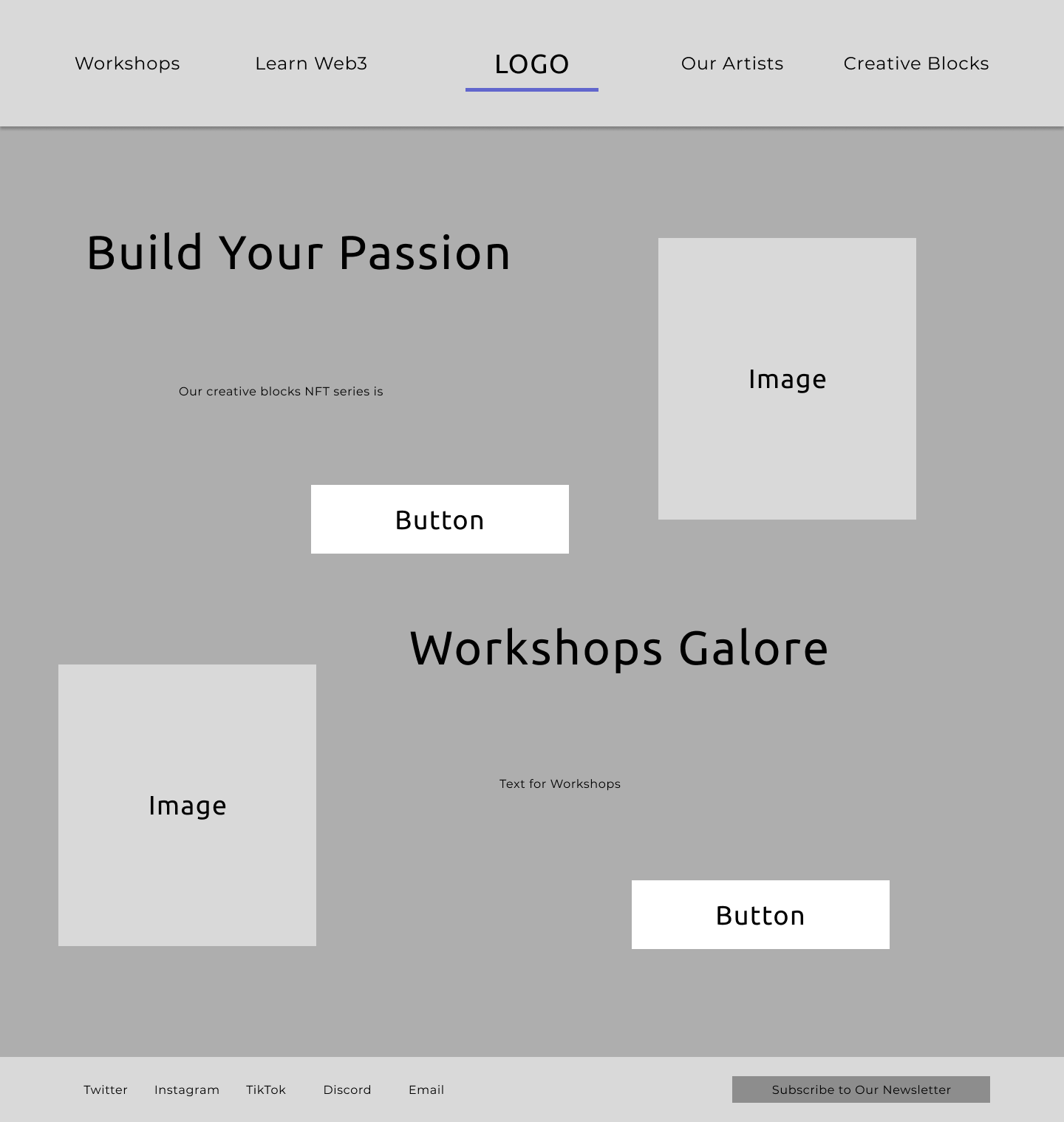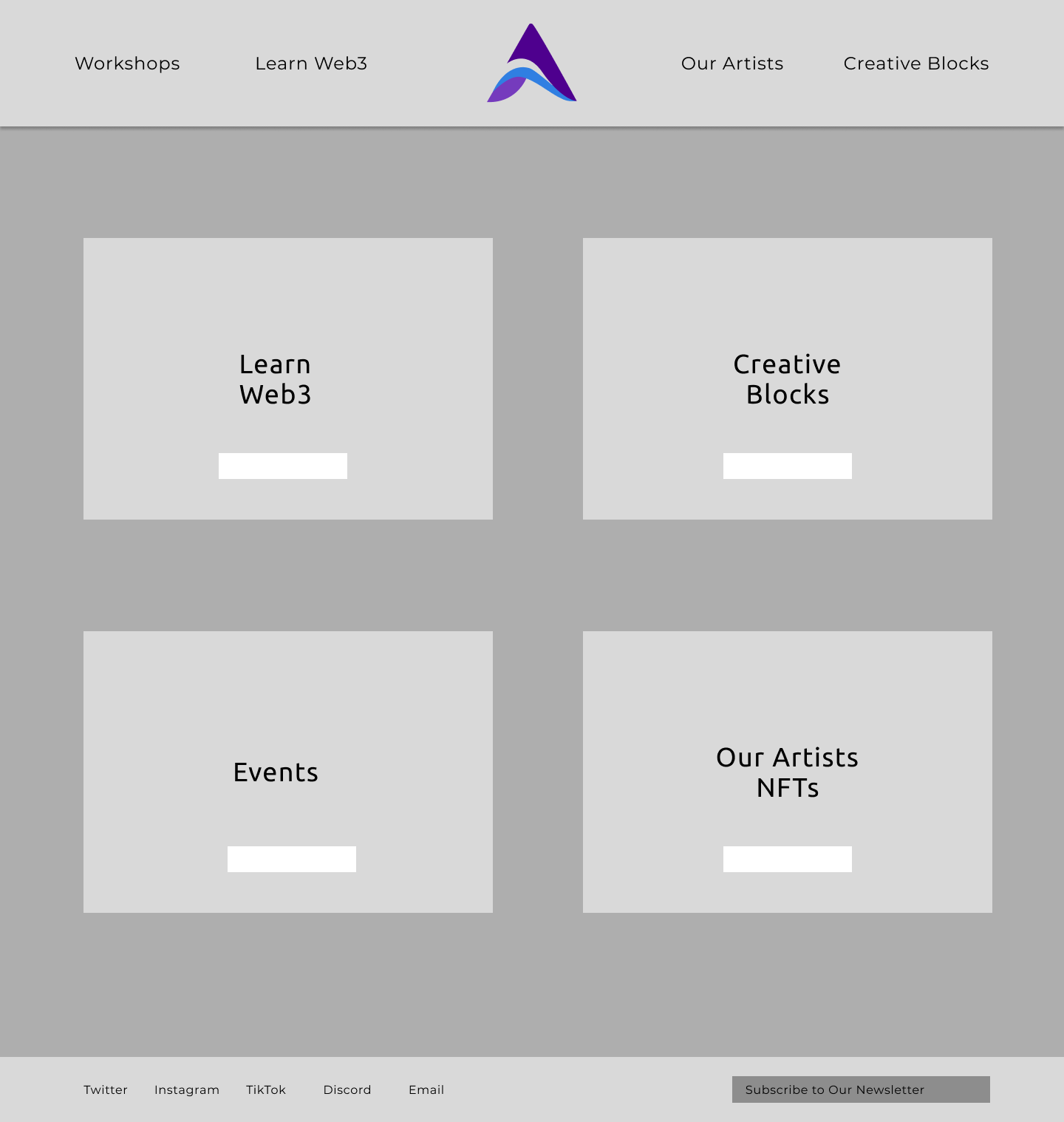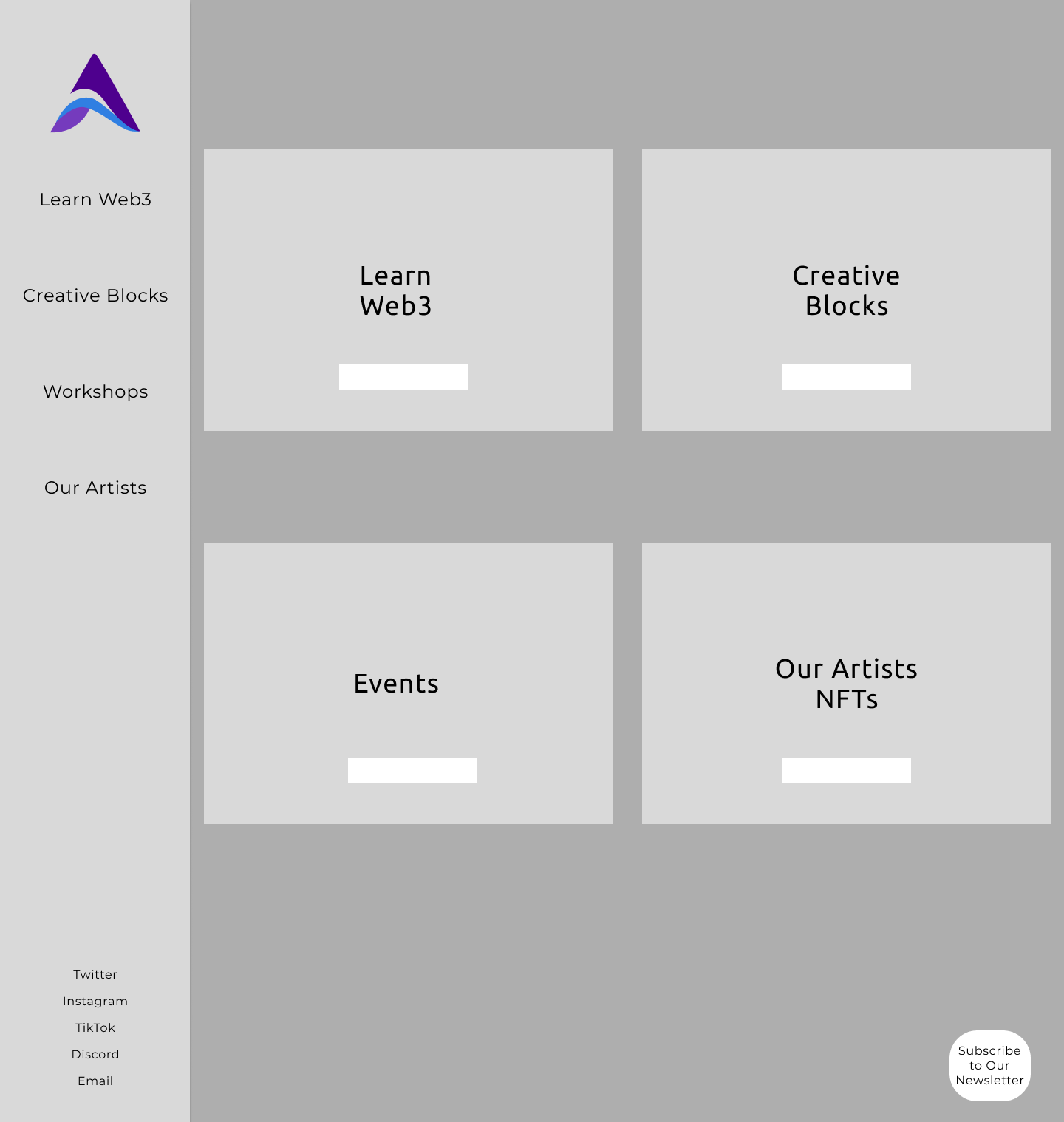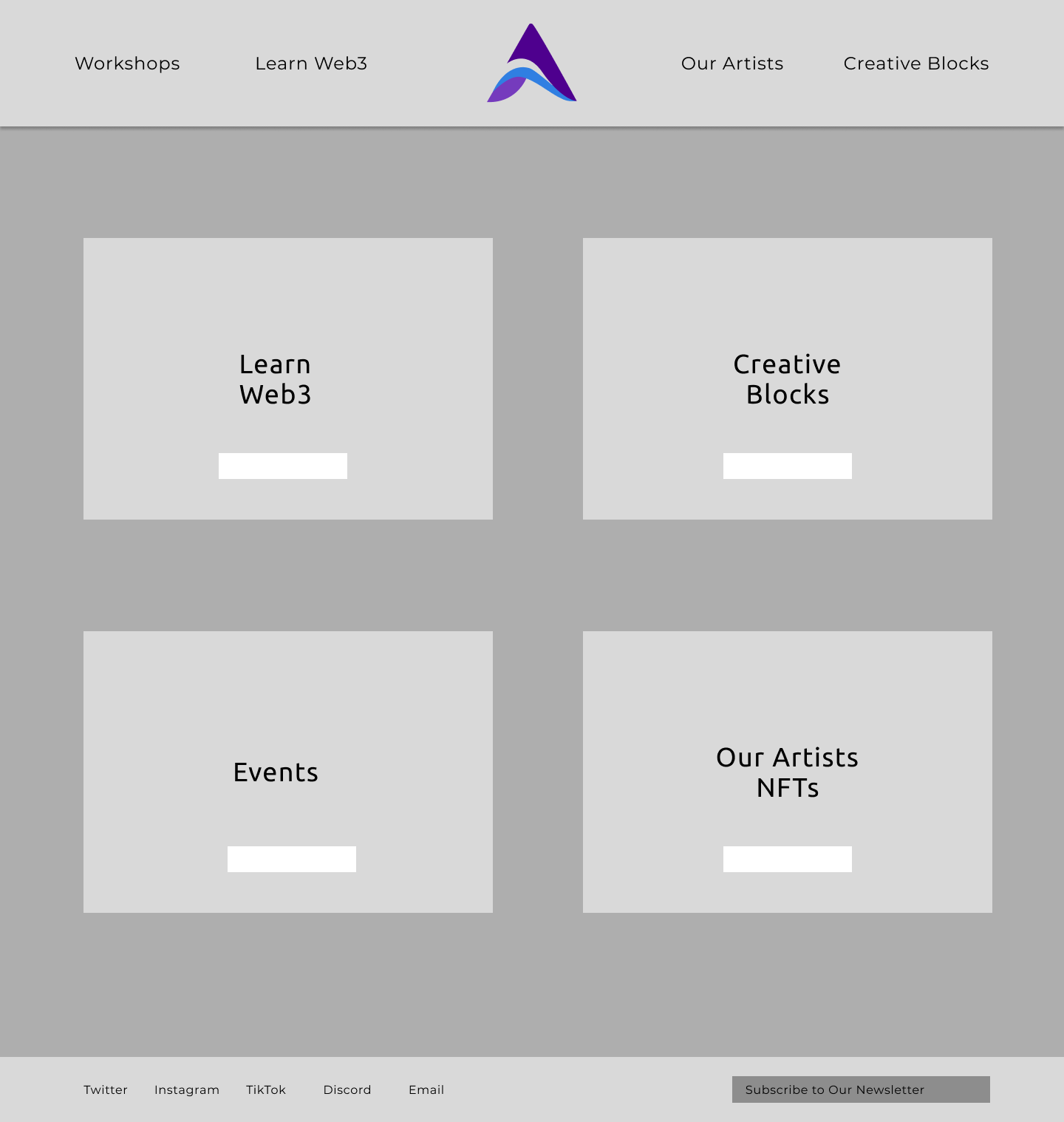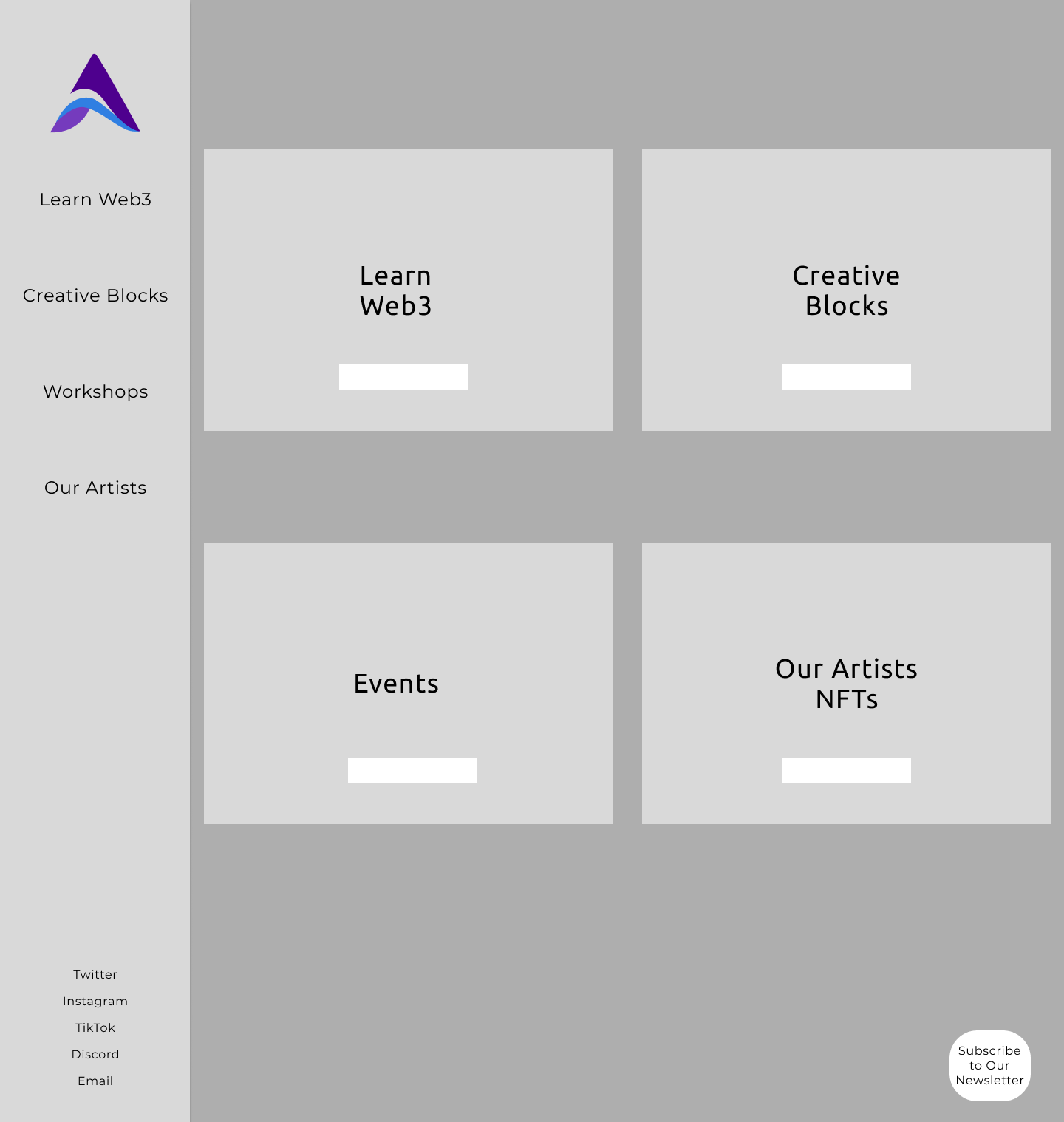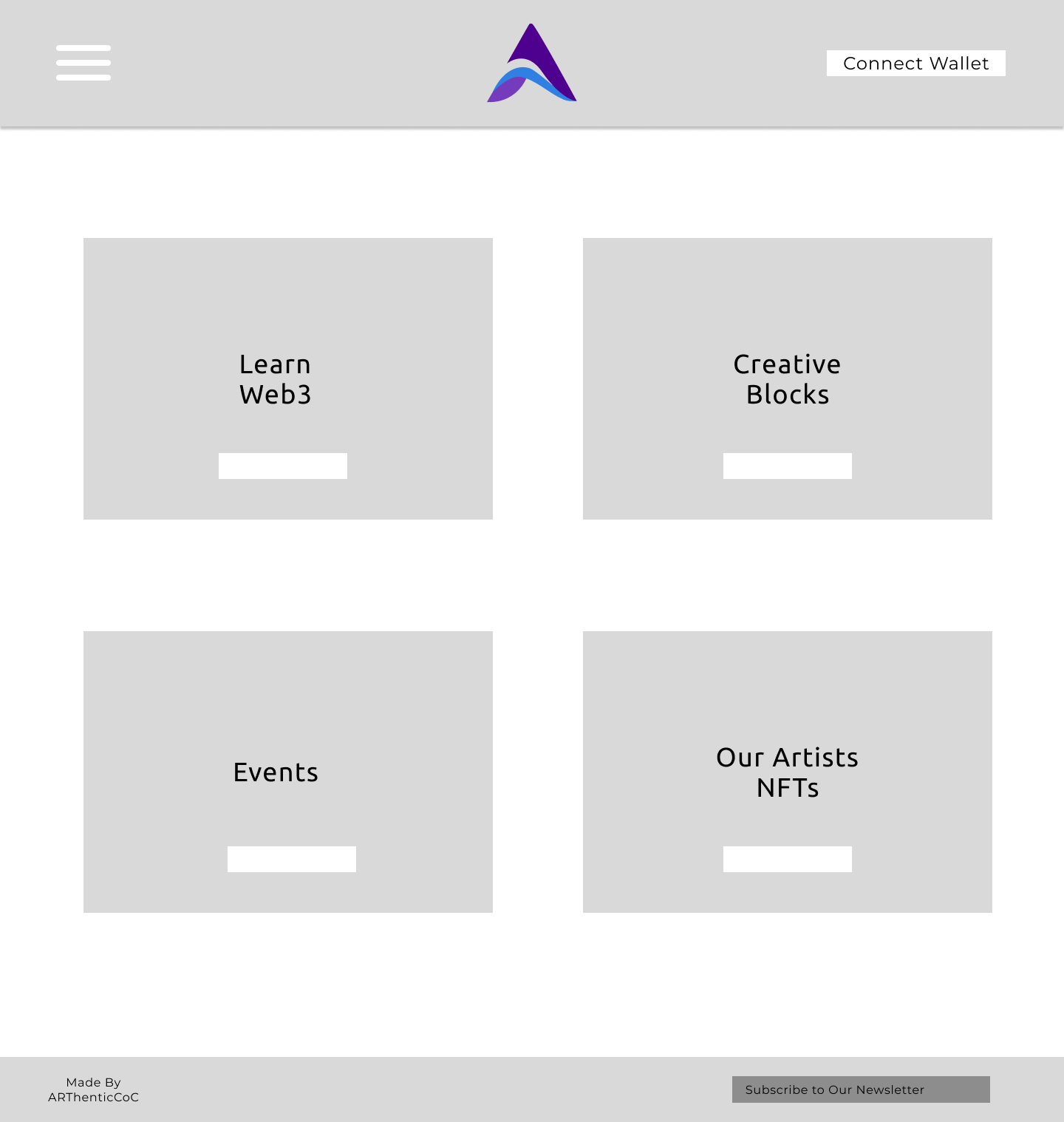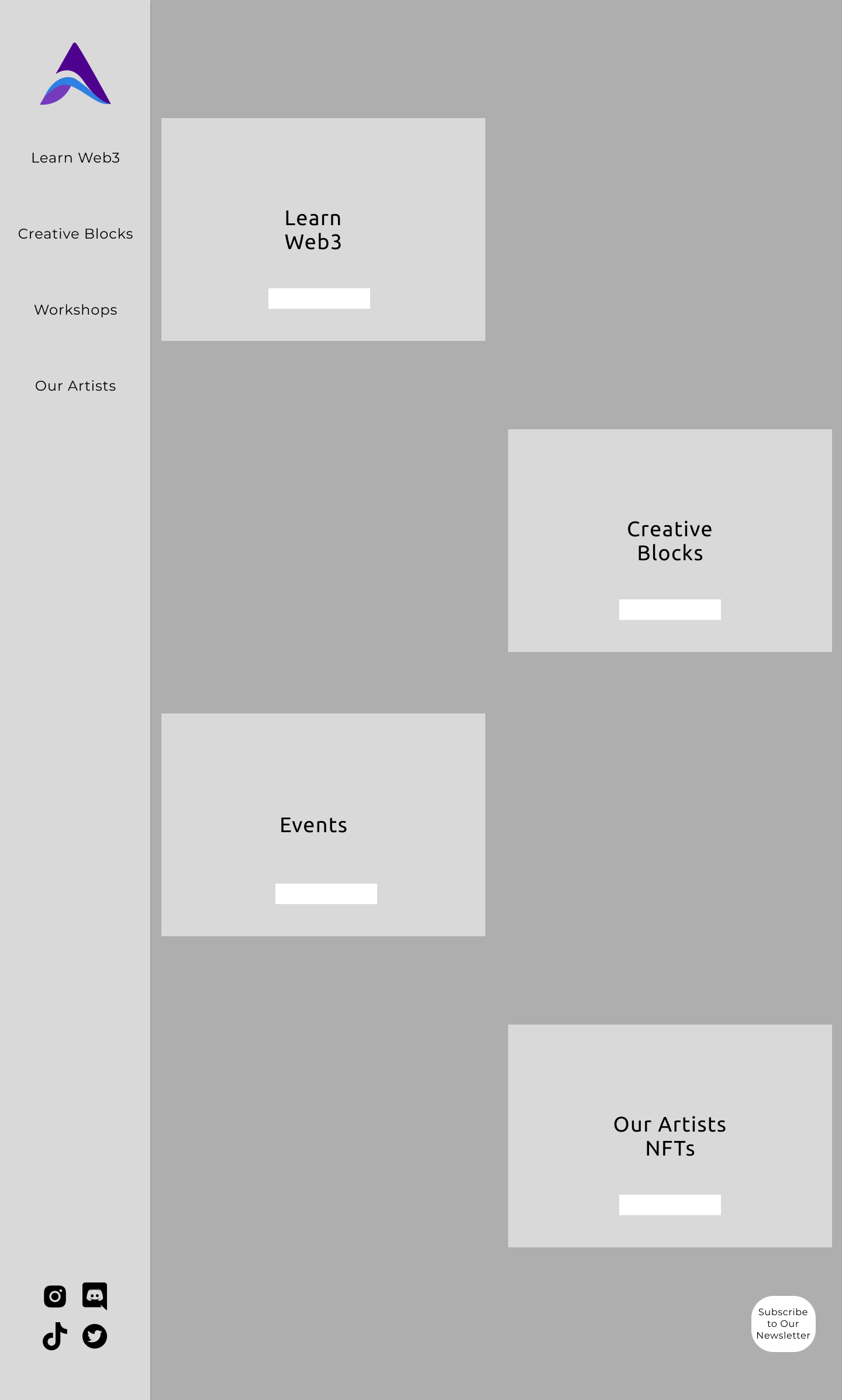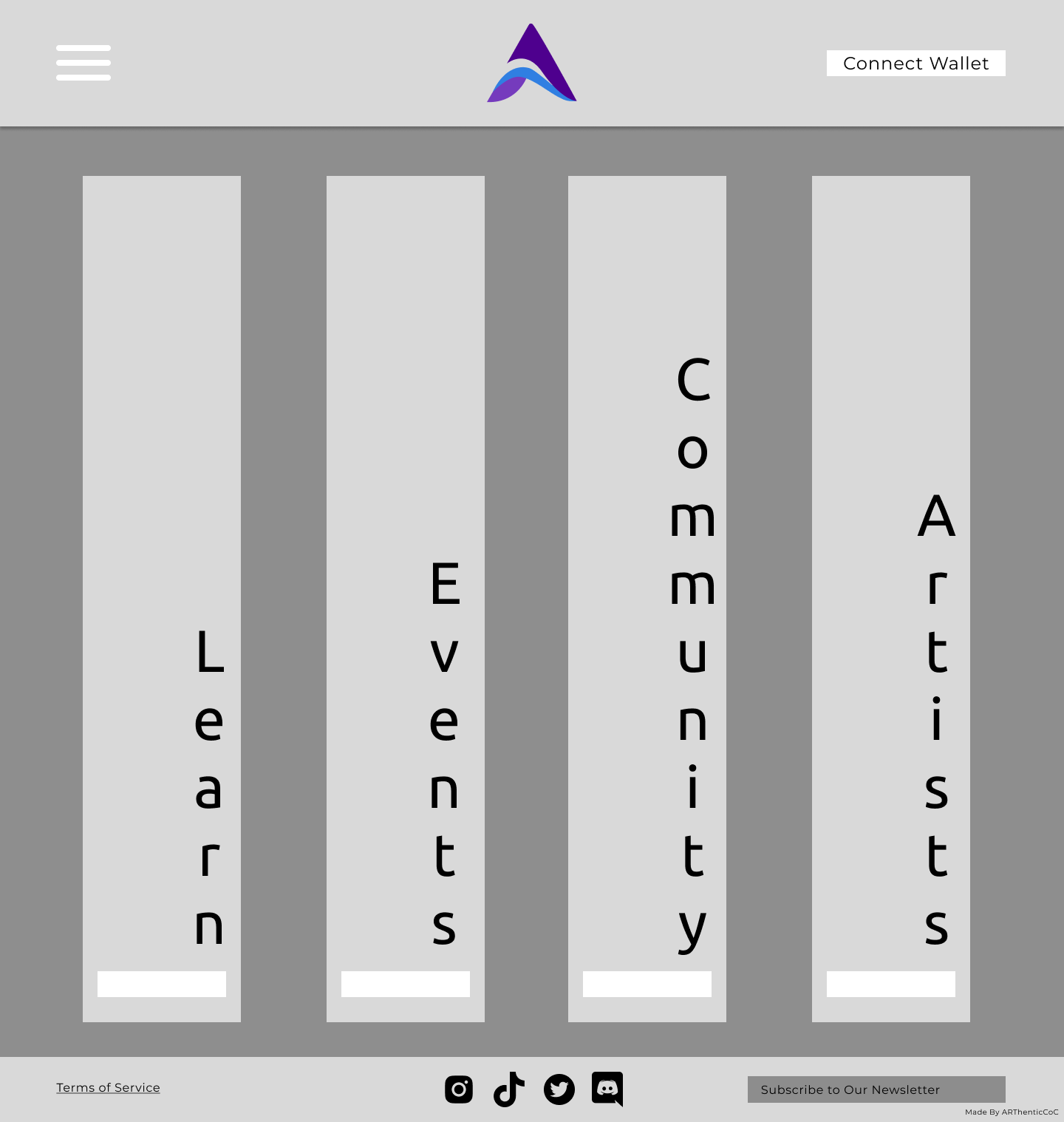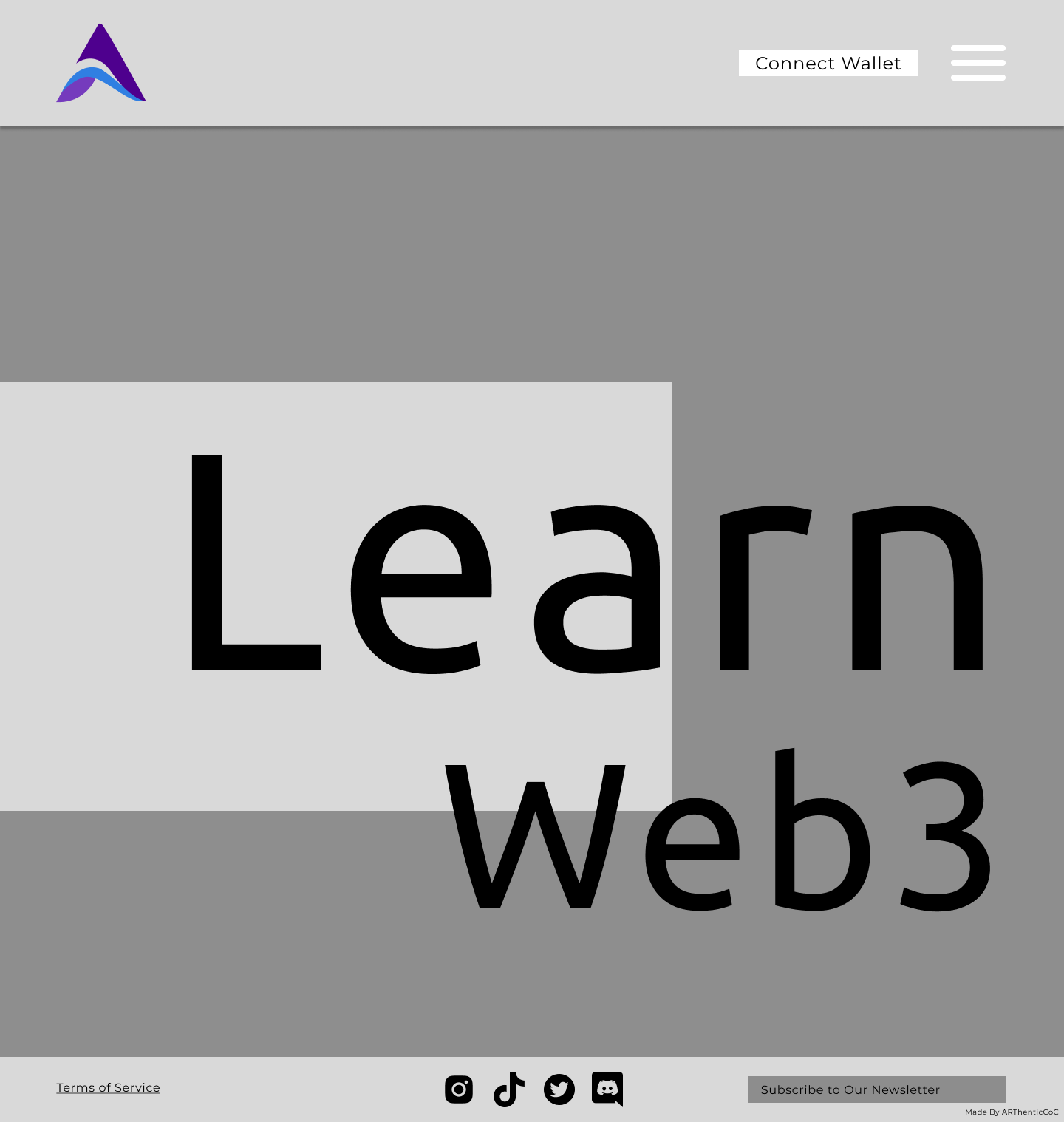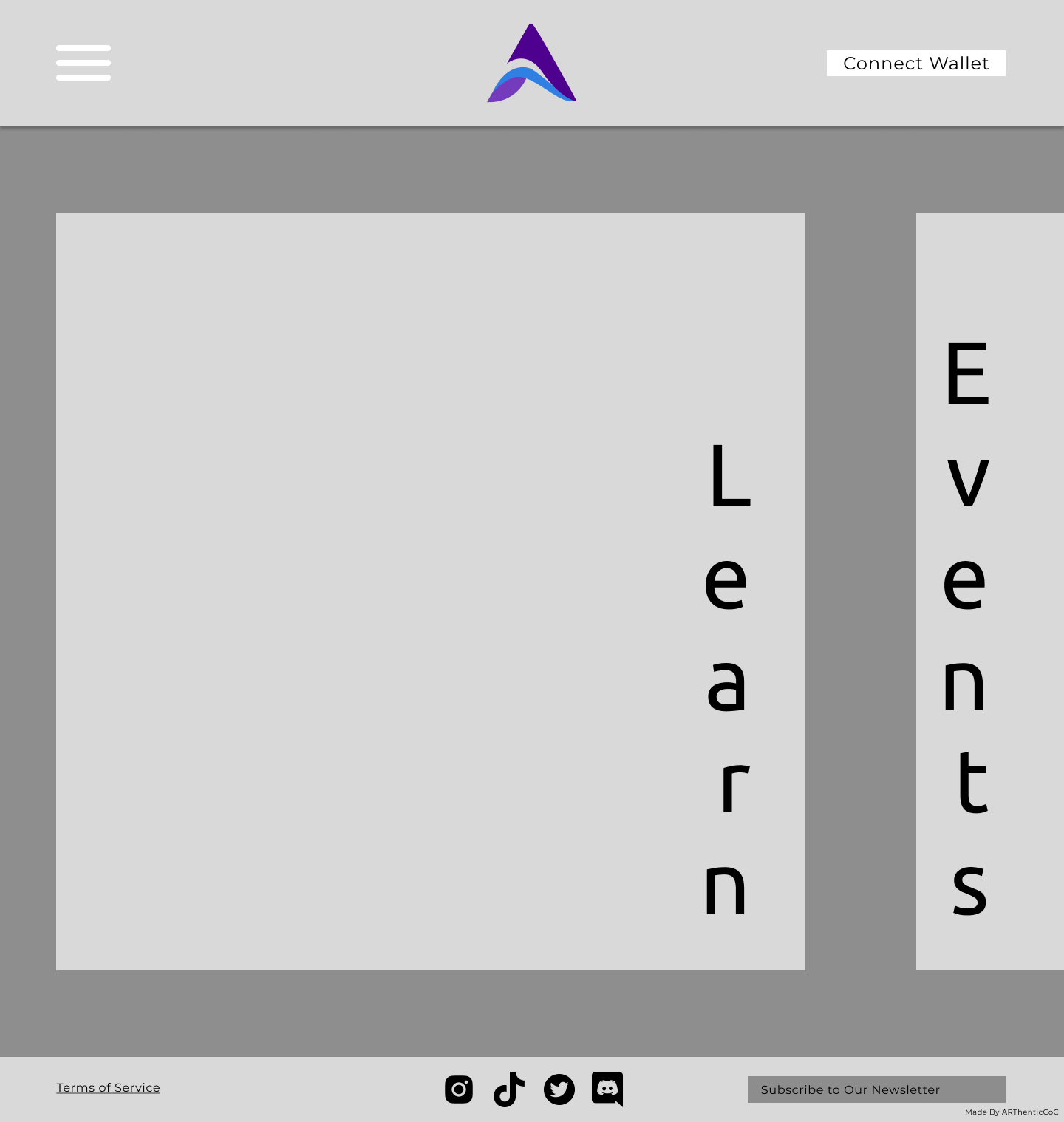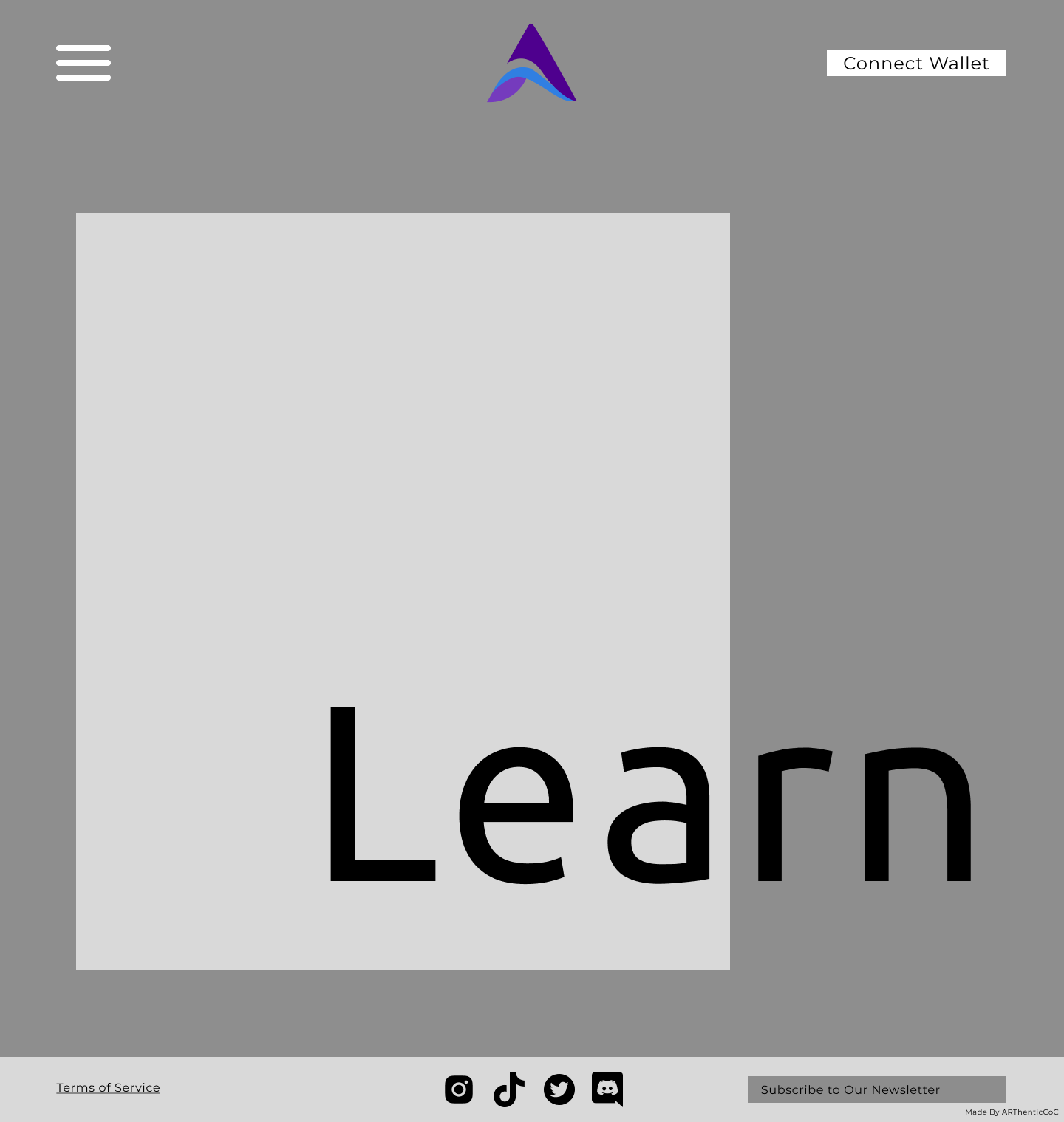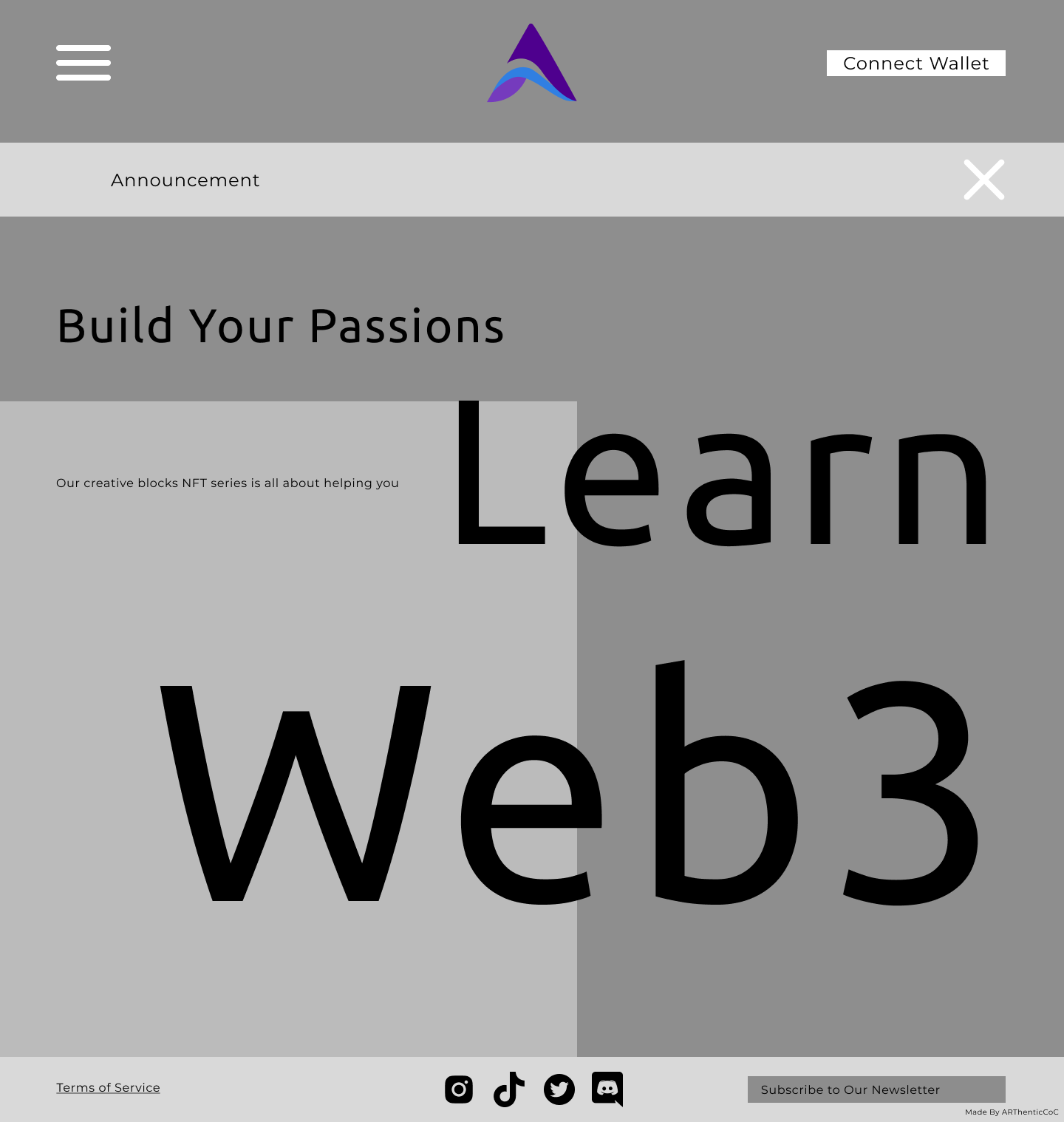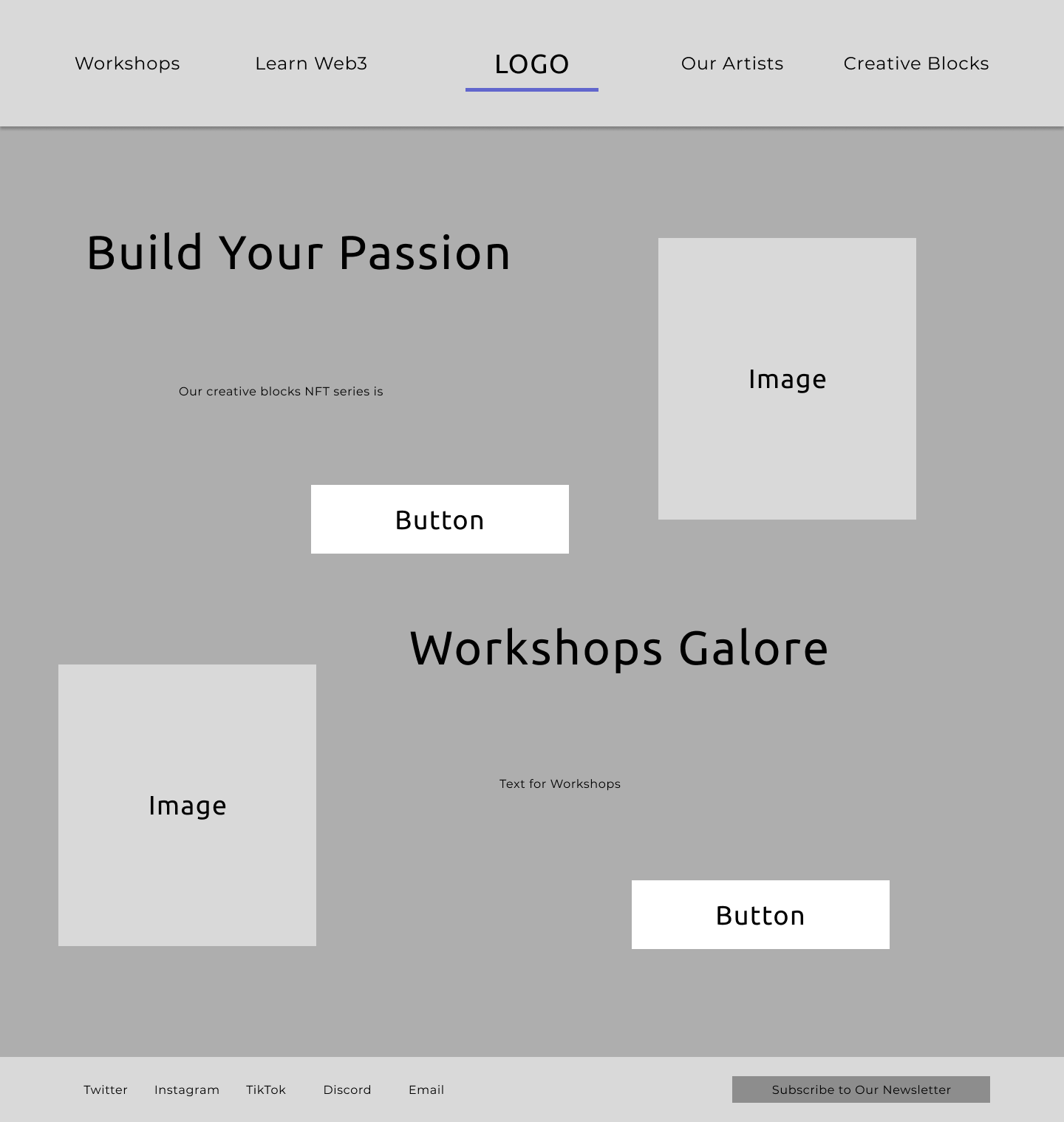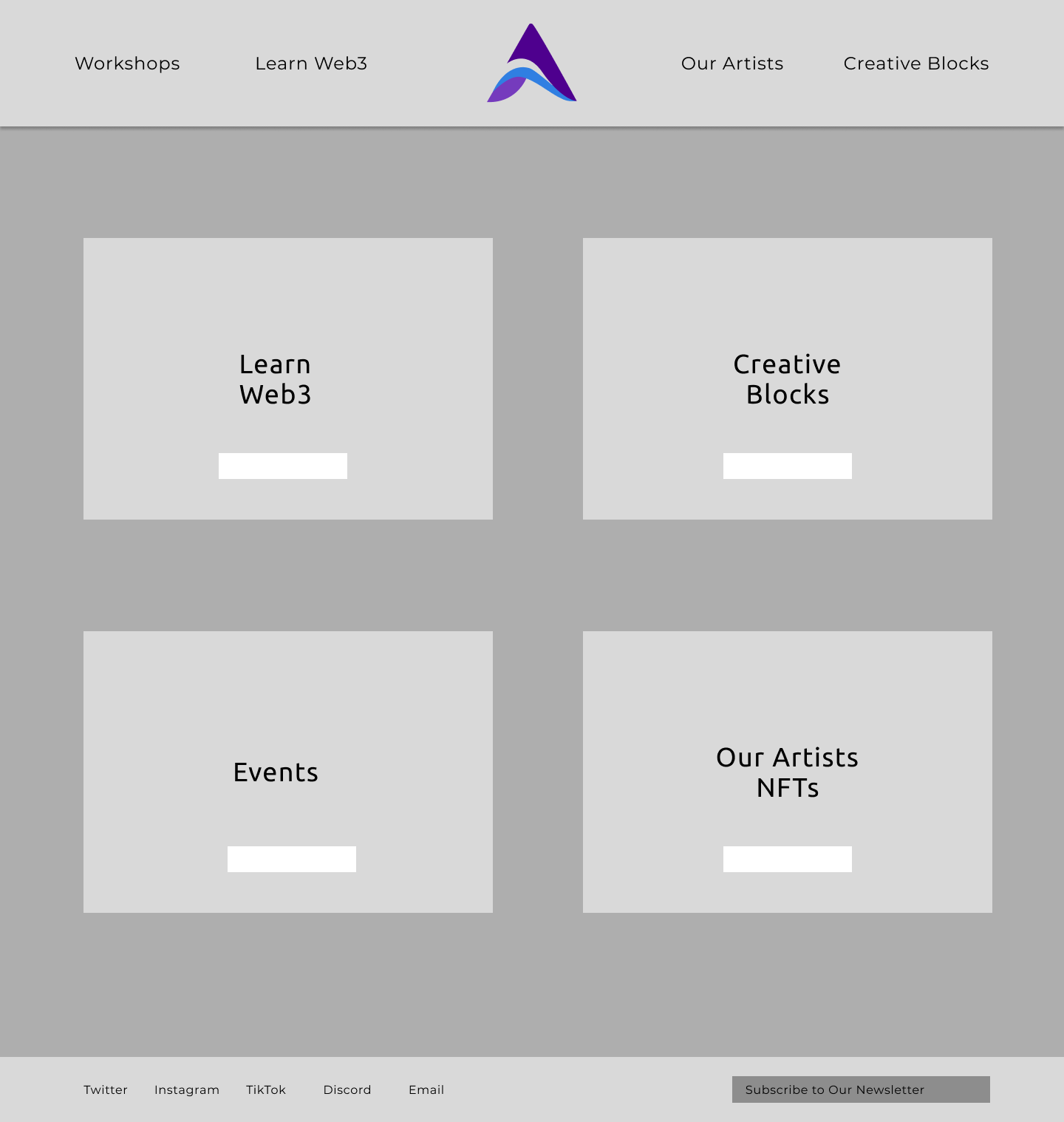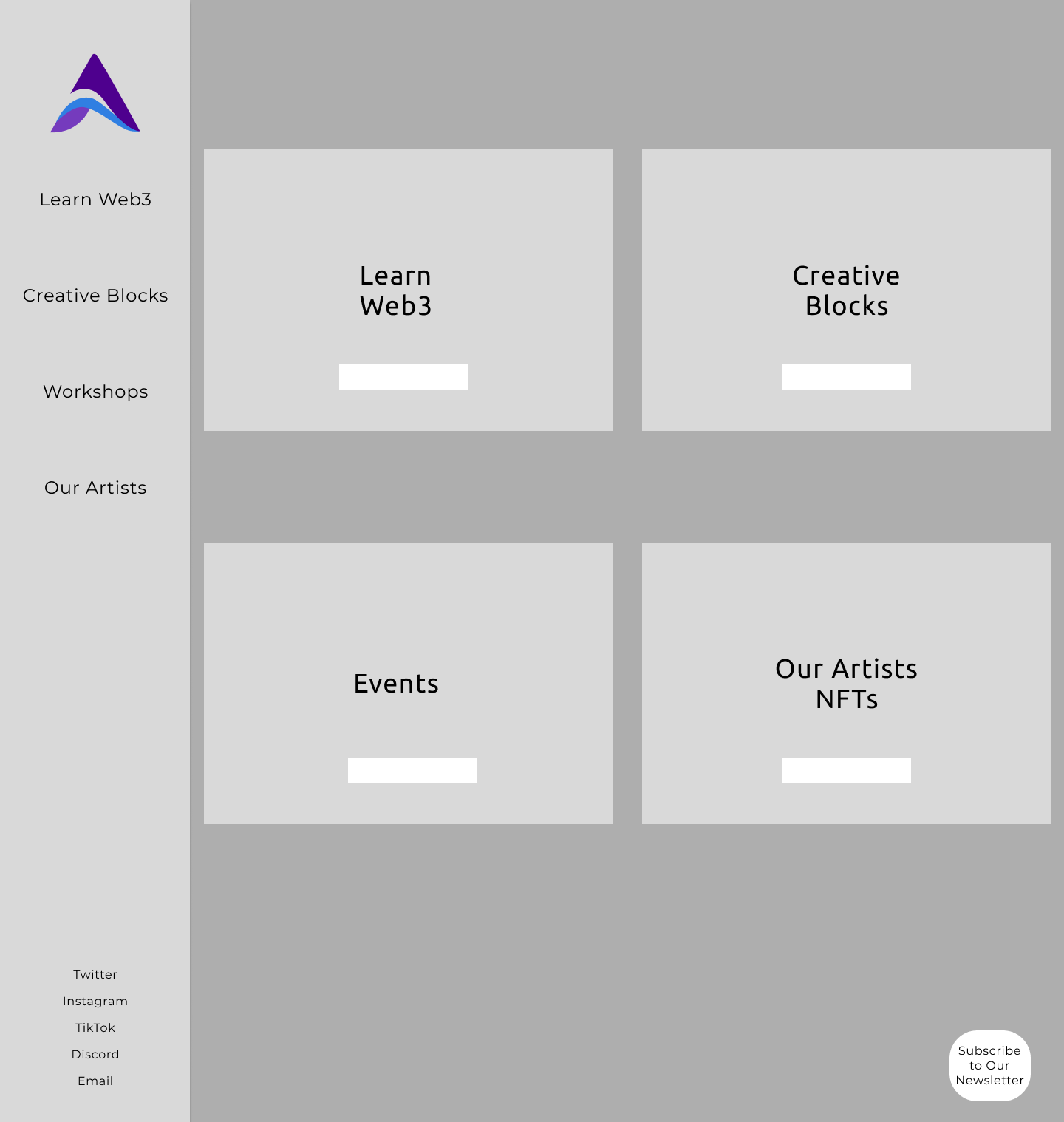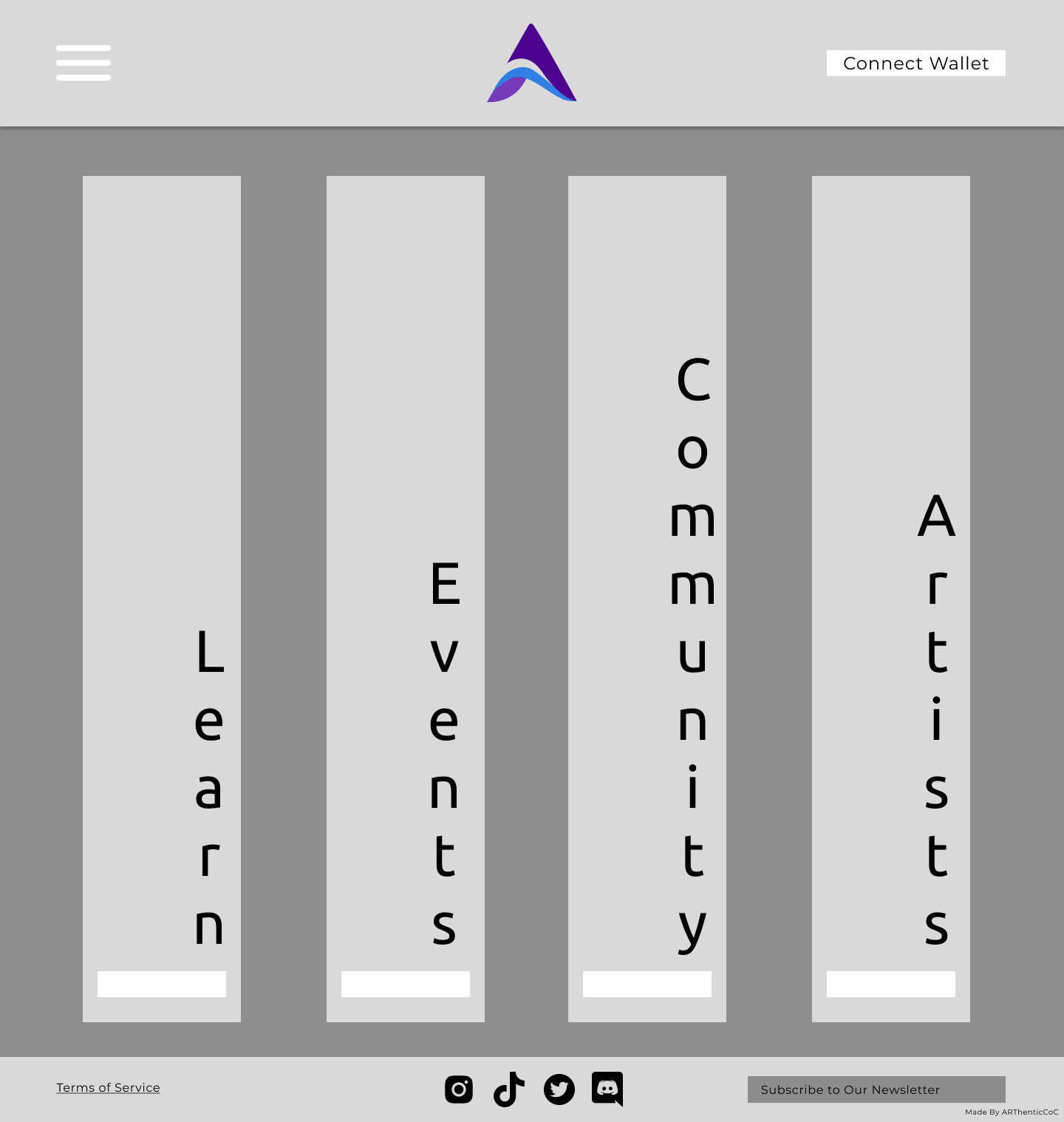 Wireframes
Exploring the Possibilities
We started our visual process with a set of wireframes which guided all future development and stemmed from the organization of the information shown above.
We used several aWWWard winning sites for inspiration while designing the layouts: OnCyber, Ceramic, Danielle Levitt's Portfolio, NFT Spacers, The Fleur NFTs, Jack Jaeschke's Portfolio, and CryptoMonsters NFTs

I used an exercise called Crazy 8s to help the team rapidly iterate on the home page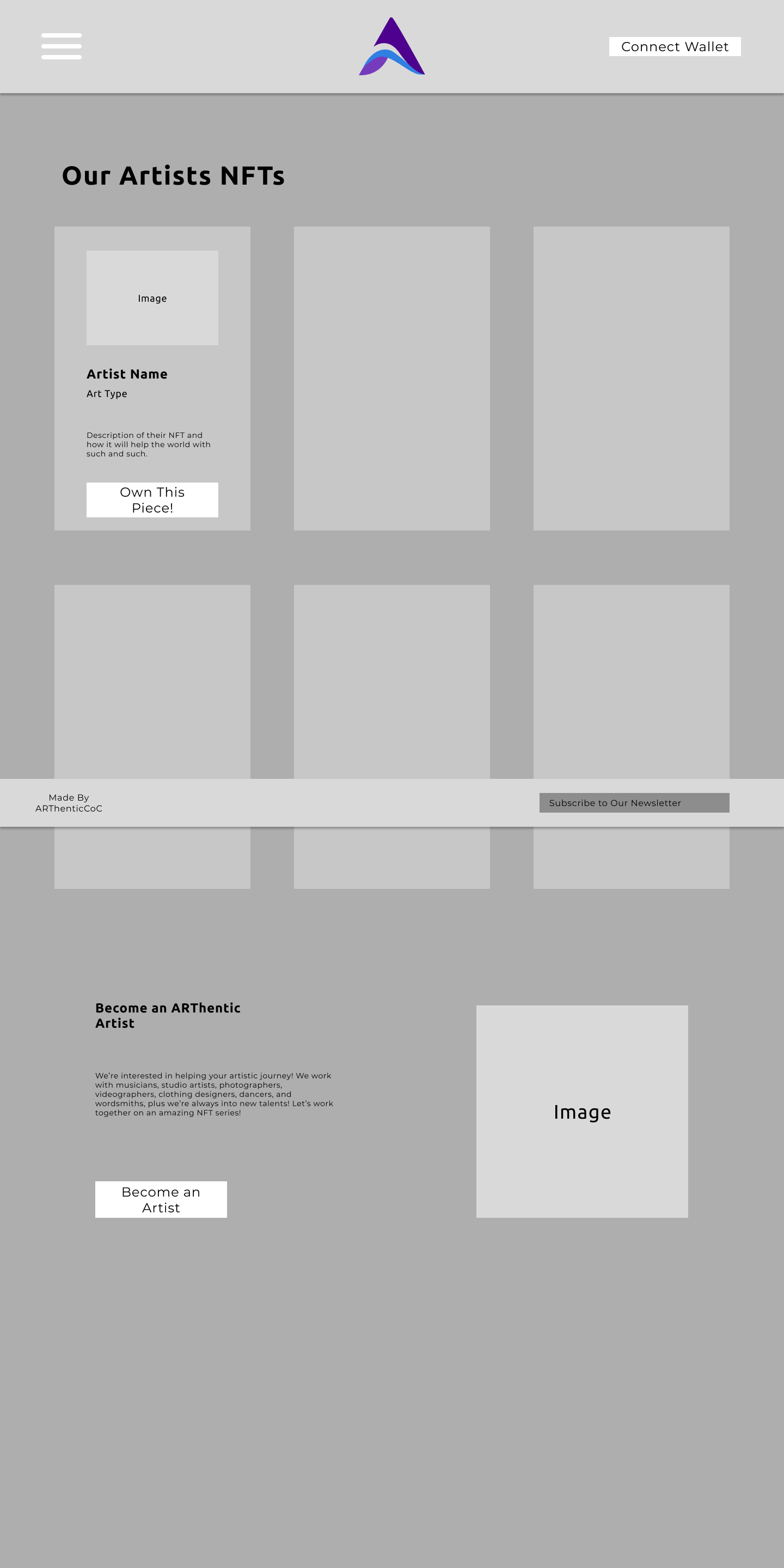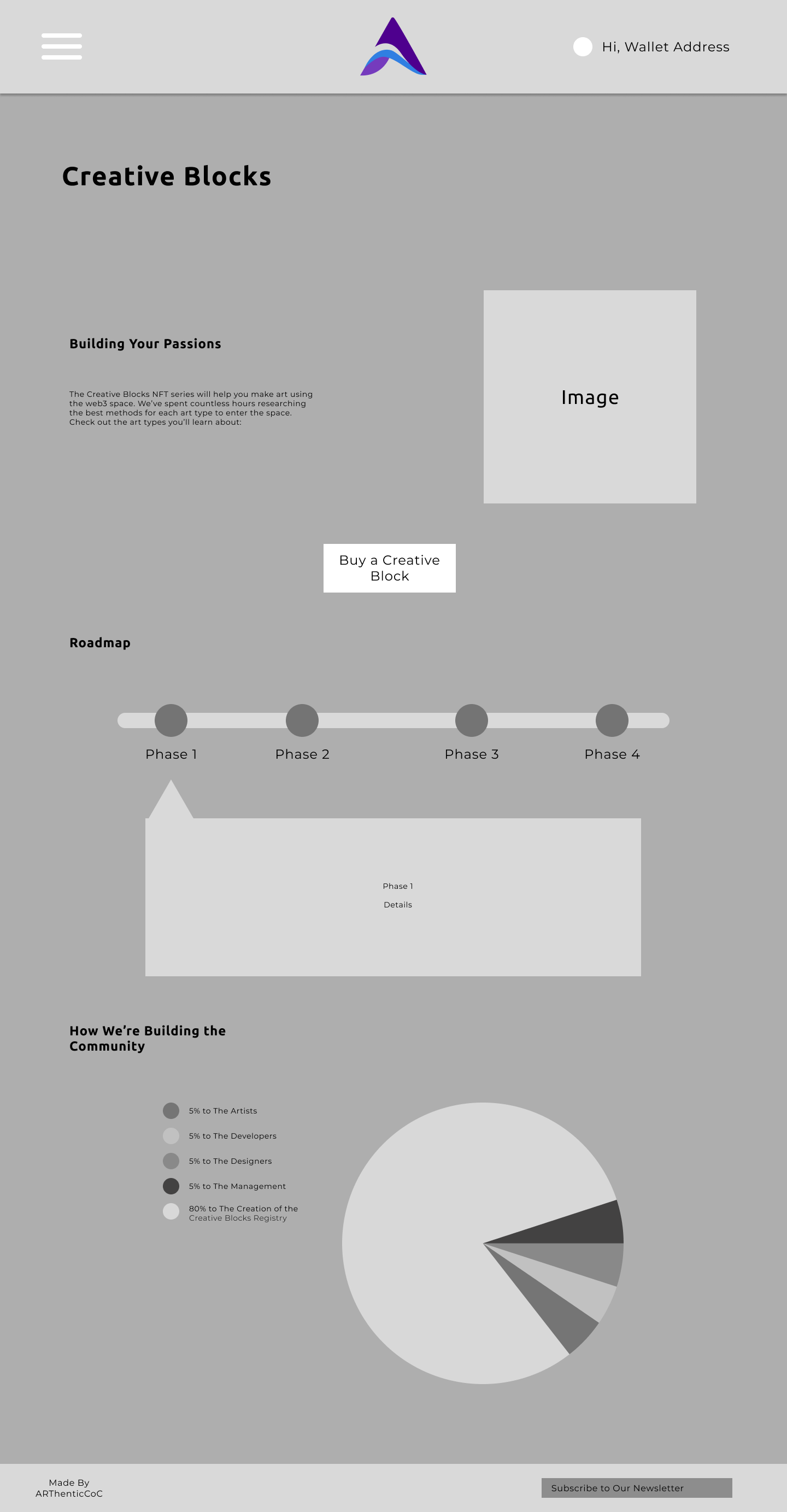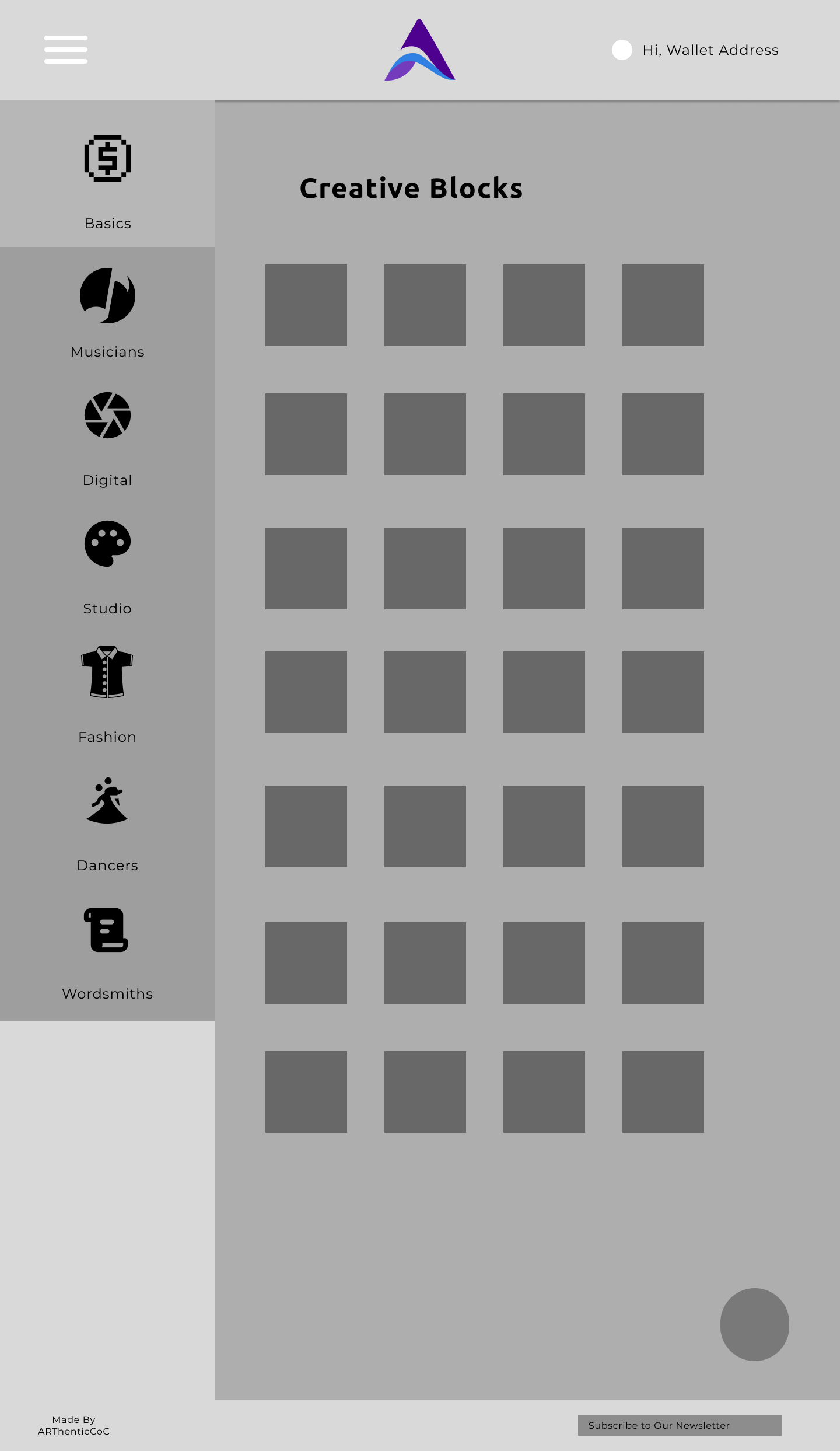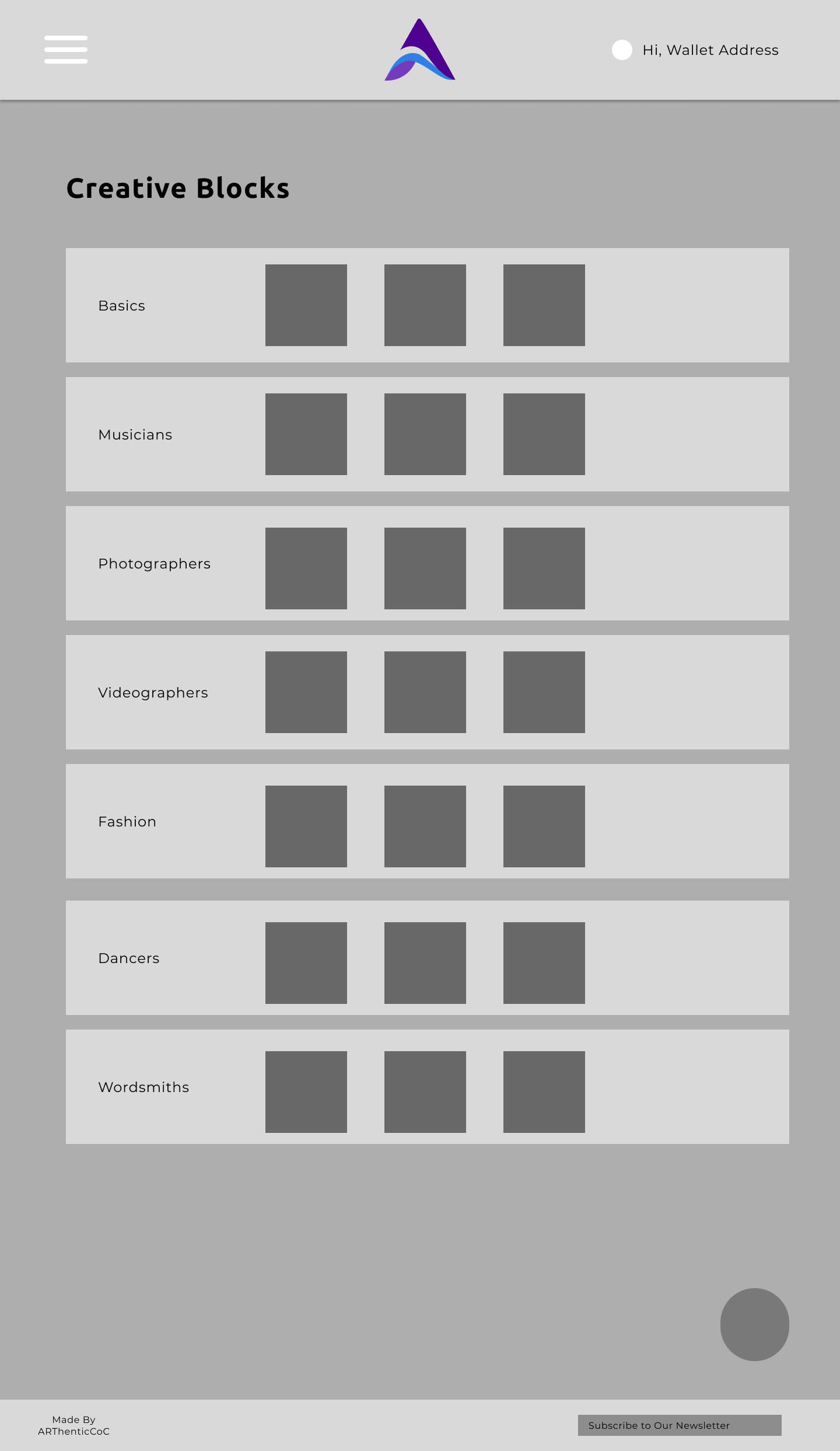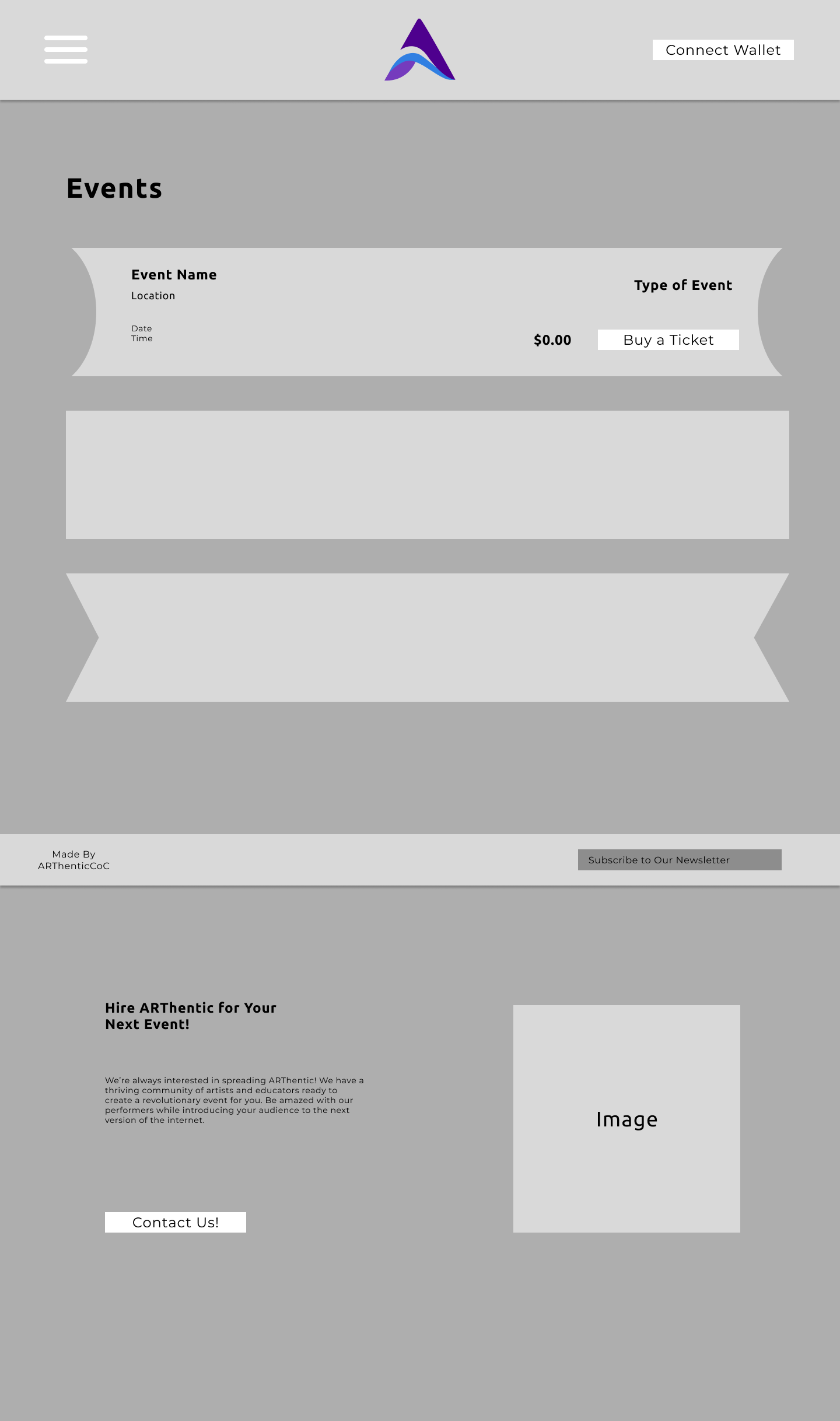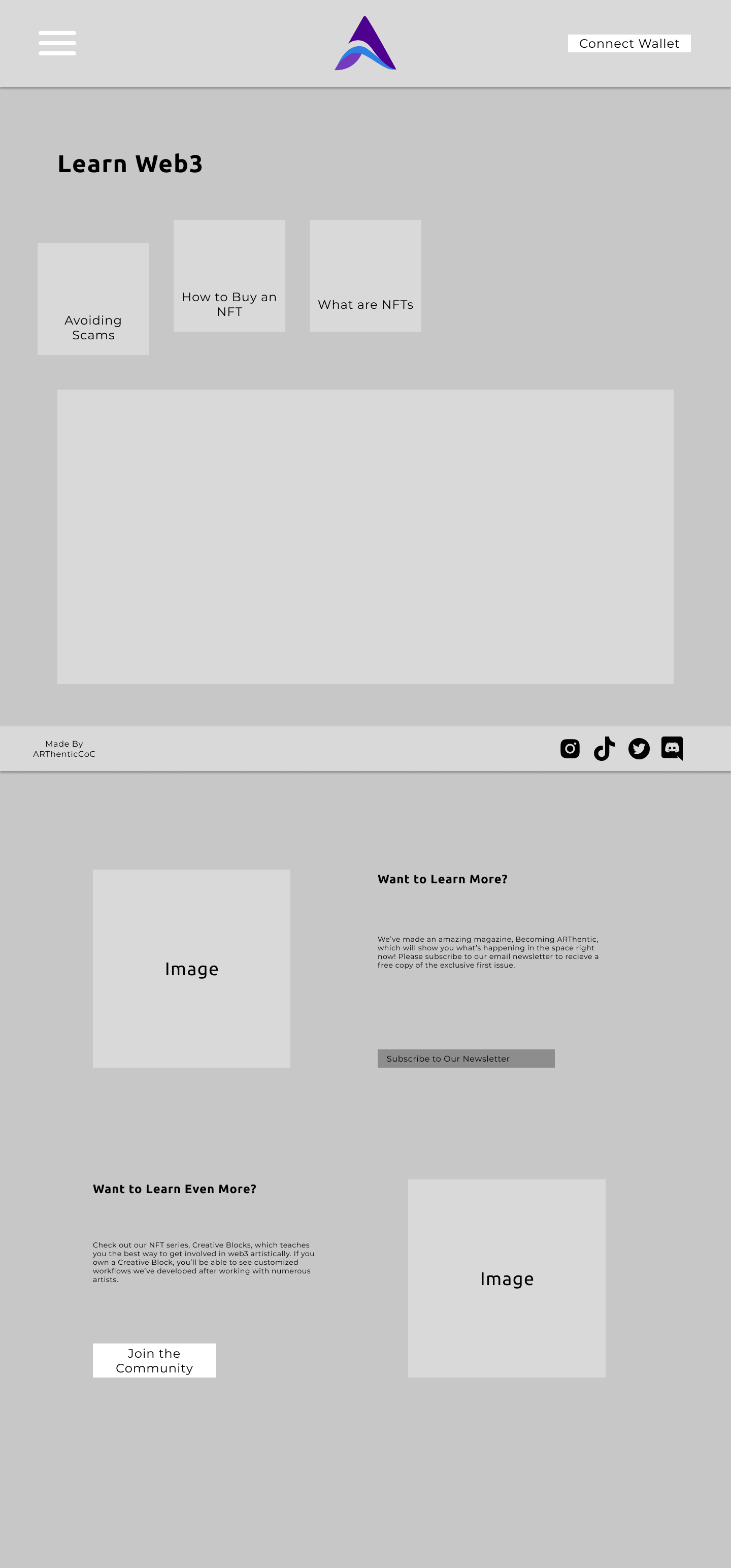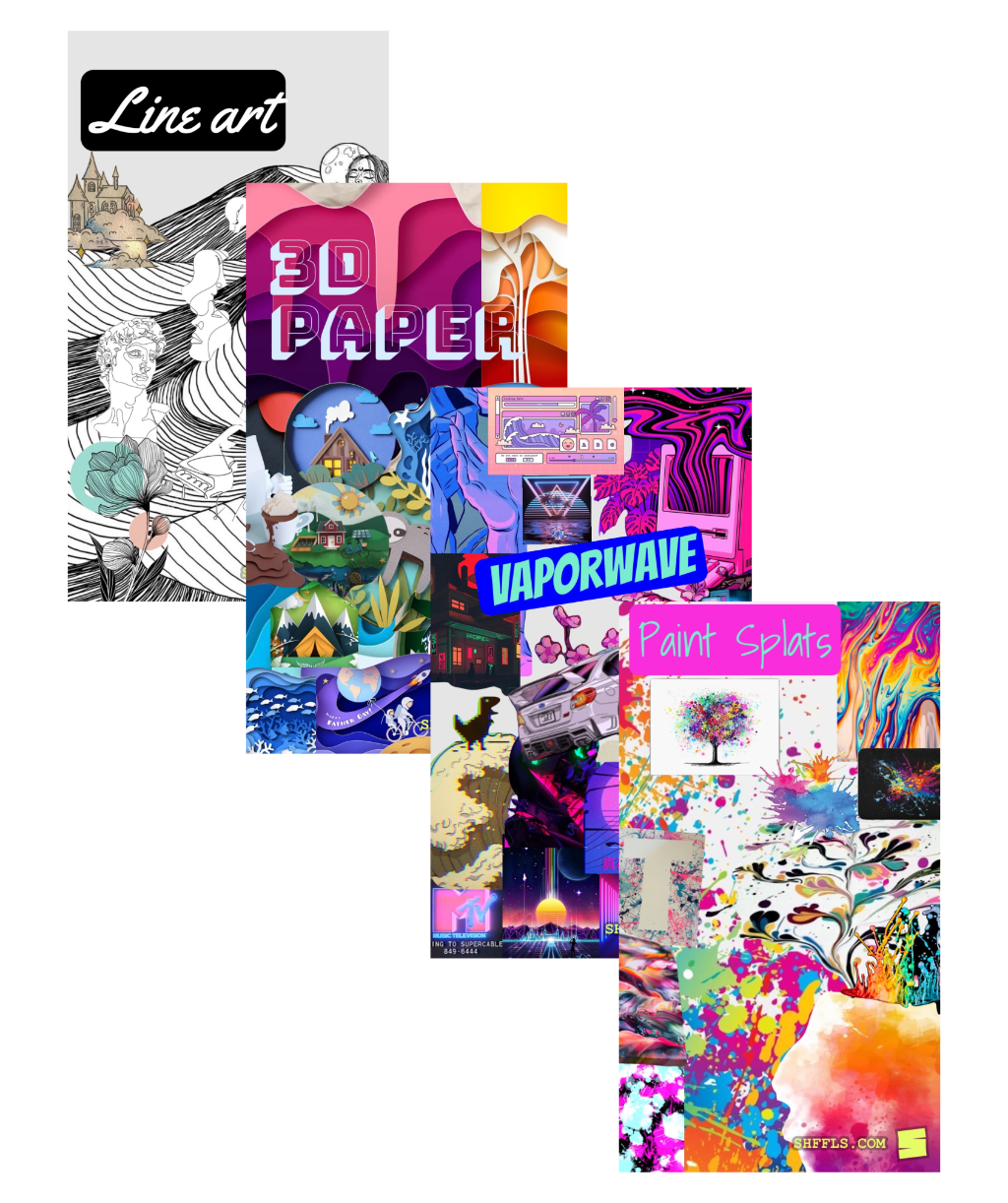 Creating a Common Aesthetic
To work on the visual design, I first wanted to get the team on common ground. I focused on an aesthetic vocabulary to harness a collaborative mindset. I was most interested in letting the designer do their work unencumbered, having experienced the other side of this kind of work.
Below are the designs my team came up with:
Freedom to Design
Having experienced micromanagement myself, I didn't want to limit any creative ideas my design team had. I took a First Principle's Approach, getting the team fixed on a common goal before allowing them to explore potential solutions. Together, we rapidly iterated on potential designs using the Palette Design System. This allowed us to make changes on a component level, rather than individually. The final mockups, shown below, were translated into a website using Webflow.
Picking a Viable Path Forward
Since ARThentic has a short runway, we didn't have the privilege of staffing a full-time smart contract team. Therefore, I came up with the following solutions and analyzed the most prudent choice, based on the time it would take to complete, the amount of quality control ARThentic would retain, and the monetary cost to ARThentic for the service.
After presenting my findings to the stakeholders, the obvious choice was using a selection of No-Code tools to finish the backend code.
Hand Coding
Duration: Longest
Control: Most
Cost: Medium
No Code & APIs
Duration: Shortest
Control: Least
Cost: Least
Generator/Agency
Duration: Medium
Control: Medium
Cost: Highest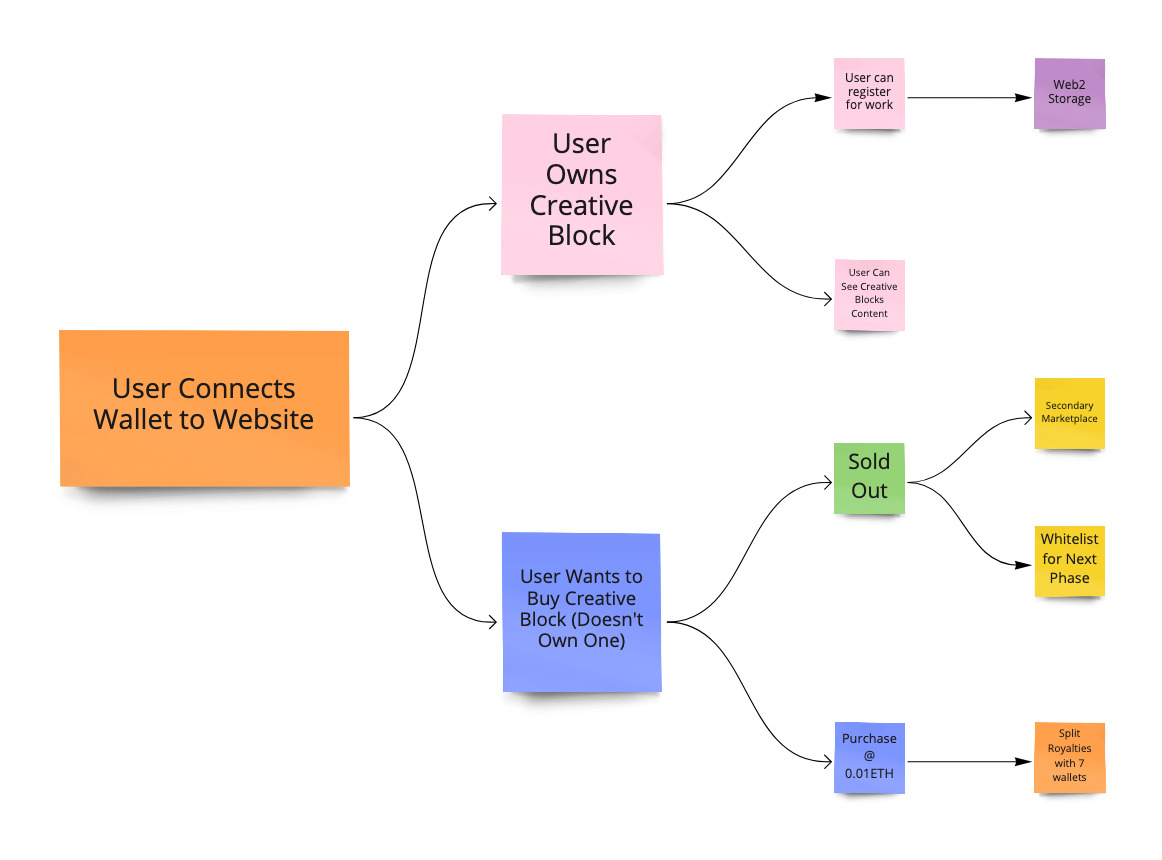 Collaborating with Developers
To make sure we were on the same page, I devised a flow chart to communicate how I wanted the backend to function. This, along with a few meetings, was sufficient to produce a fully functioning smart contract.
Considerations:
We want to use the Polygon Network due to a high volume and low transaction fee

We have to distribute royalties to seven different wallets

We need a whitelist and it shouldn't cost the user (gas free transactions using Merkel Trees)

Each customer should receive a random set of traits in each creative block purchase
Smart contracts are the blockchain equivalents of backend code.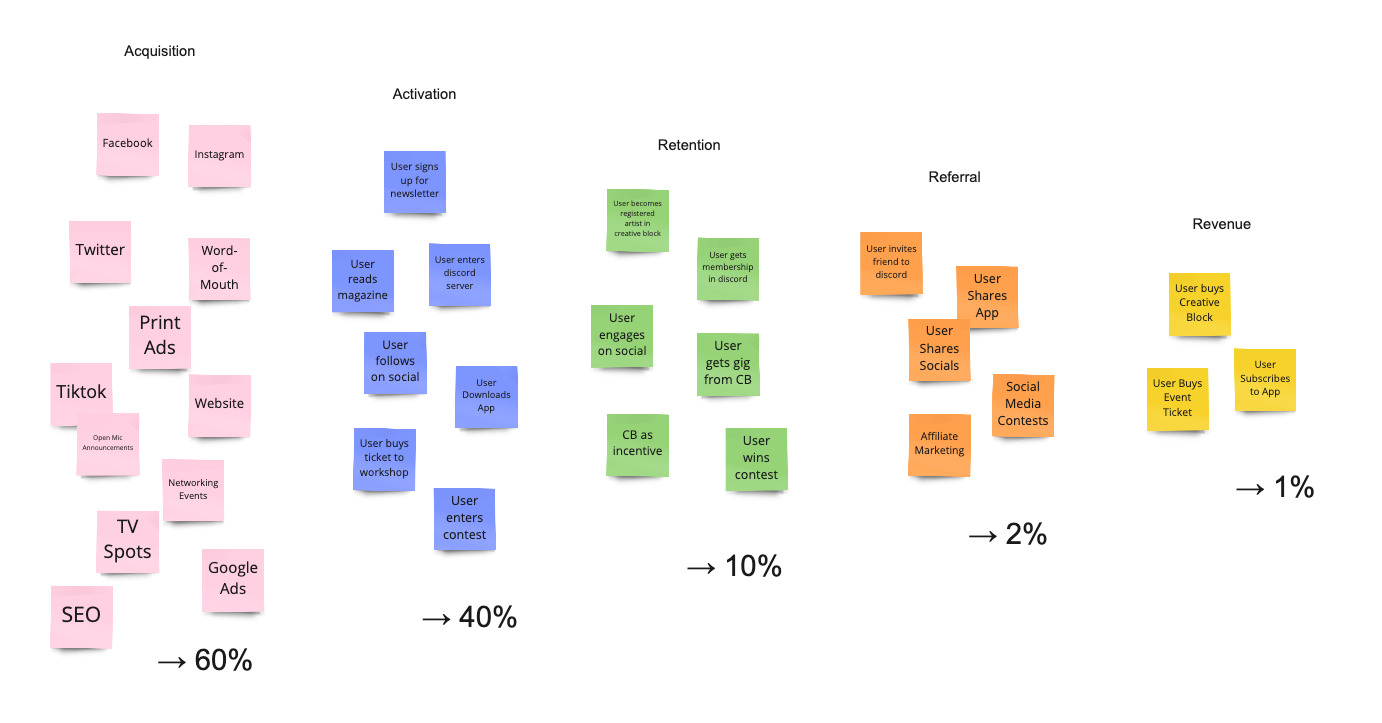 After setting a budget with upper management, I explored both marketing agencies and freelancers to find:
Twitter Booster
ARThentic has been lagging on the Twitter space for over two years. In addition to being the most important place to sell NFTs, it's an important aspect of the business that's been missing.
Instagram Campaign
Instagram is where ARThentic's main audience is located. With over 1000 active followers, this social media is a cornerstone to onboarding our current audience to web3.
A Press Release
NFTs are becoming more and more common, therefore to gain attention in the wider NFT community, ARThentic needs to provide a strategic press rollout.
Email Marketing
Email is the main medium for decentralized communication. By embracing an email workflow, ARThentic can onboard users in four short emails, shown below.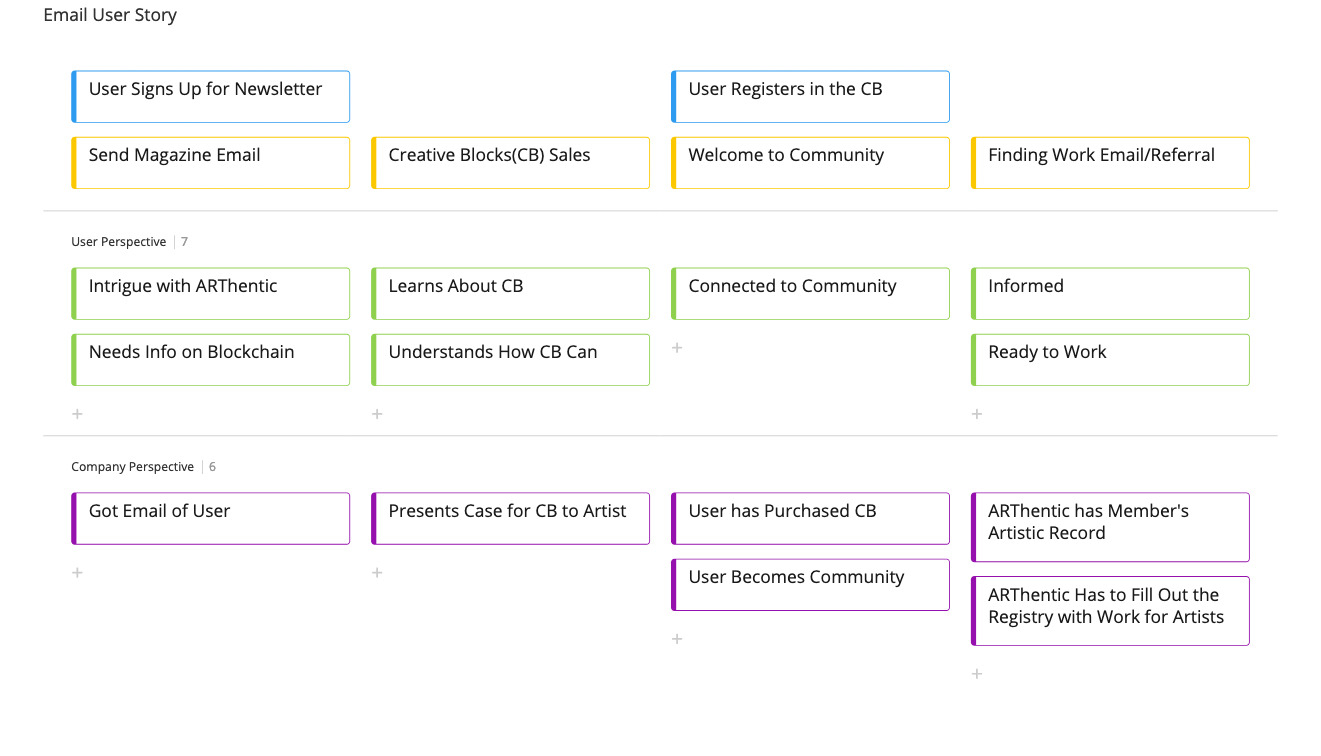 Email Marketing Strategy
ARThentic's creative blocks have four emails, which I planned and set up using Mailchimp.
User gets an email with the "Becoming ARThentic" magazine

Creative Blocks Education

Welcome to the Community Email

How to Use Creative Blocks Guide
Building the Creative Blocks
Creative Blocks Are Out Now!
Creative Blocks Launched September 2022
Conclusion Time
As this was the first project I managed, I did have a few difficulties in this project, which I've detailed below:
I had to take a completely different approach to motivating my team, relying on intrinsic properties.

Any cross-collaboration between teams required a guided structure, something I realized after we didn't accomplish anything in primary meetings.

Web3 is still in it's infancy, as such, there were limited UX options that didn't require significant technical debt.
This project allowed me to utilize almost everything I've learned as a product designer and computer scientist. I've gained managerial experience, and learned to orchestrate collaboration across multiple product dimensions.